The functional food space is always seeing new and creative snacks and treats come to market with sugar-free, high-protein, and keto angles; some of them aren't actually new and just take time to grow and become recognized. An intriguing brand we've come across, which also recently rebranded its flagship product, is P-nuff Crunch and its unique, nutritious, and tasty Peanut Puffs snack.
P-nuff Crunch's intriguing product is a baked puff snack, as the name suggests, made exclusively from plant-based ingredients, including navy beans, white rice, peanuts, brown rice protein, and absolutely nothing artificial. You can see what the puff pieces look like in the image below, featuring a light and crunchy consistency with three flavors in Roasted Peanut, Cocoa, and Cinnamon.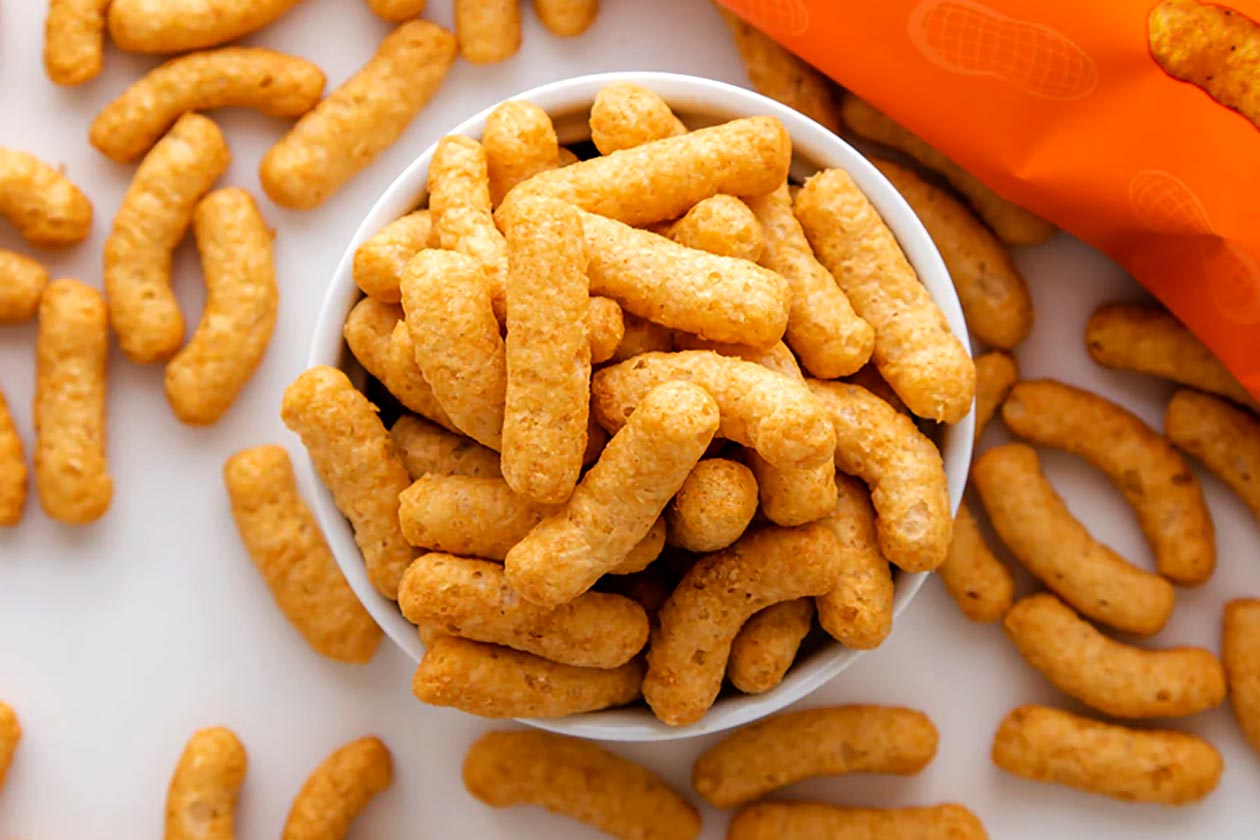 The P-nuff Crunch Peanut Puffs come in two sizes a snacking 1oz and a much larger 4oz bulk bag. If you do decide to throw down the bigger one of the two, the Roasted Peanut flavor will provide 20g of protein, an equal 20g of fat, 64g of carbohydrates with 12g of that fiber and 8g sugar, and a good amount of calories at 520. For that snack-sized 1oz bag, simply divide all of those numbers by four, bringing you down to the likes of 5g of protein and 130 calories.
P-nuff Crunch's crispy and crunchy Peanut Puffs aren't a supremely lean snack nor overly high in protein for the calories, but they are nutritious, with the clean ingredients making for a wholesome puff product to enjoy on the go. You can grab the puff snack in several options through the brand's website, with packs of six 1oz bags at $14.96, or grab six of the large 4oz bags at $24.96.