Popular functional food company Lenny and Larry's, known for its tasty and high-protein Complete Cookie, has a new snack out this week, and it's designed to give you a great start to your day. The product is named Complete KickStart, which is a breakfast-style bar featuring a wholesome, chewy consistency and is made with healthy, wholesome ingredients.
Lenny and Larry's Complete KickStart bar tips the scales at 48g each, and is packed with 8g of plant protein, primarily from pea protein, 24g of carbohydrates thanks to its rolled oat base, 8g of fat, and 190 calories. Those macros are identical for both of the product's flavors, Blueberry Lemon with dried blueberries throughout the bar and Apple Cinnamon made with chunks of apple and a sprinkle of cinnamon.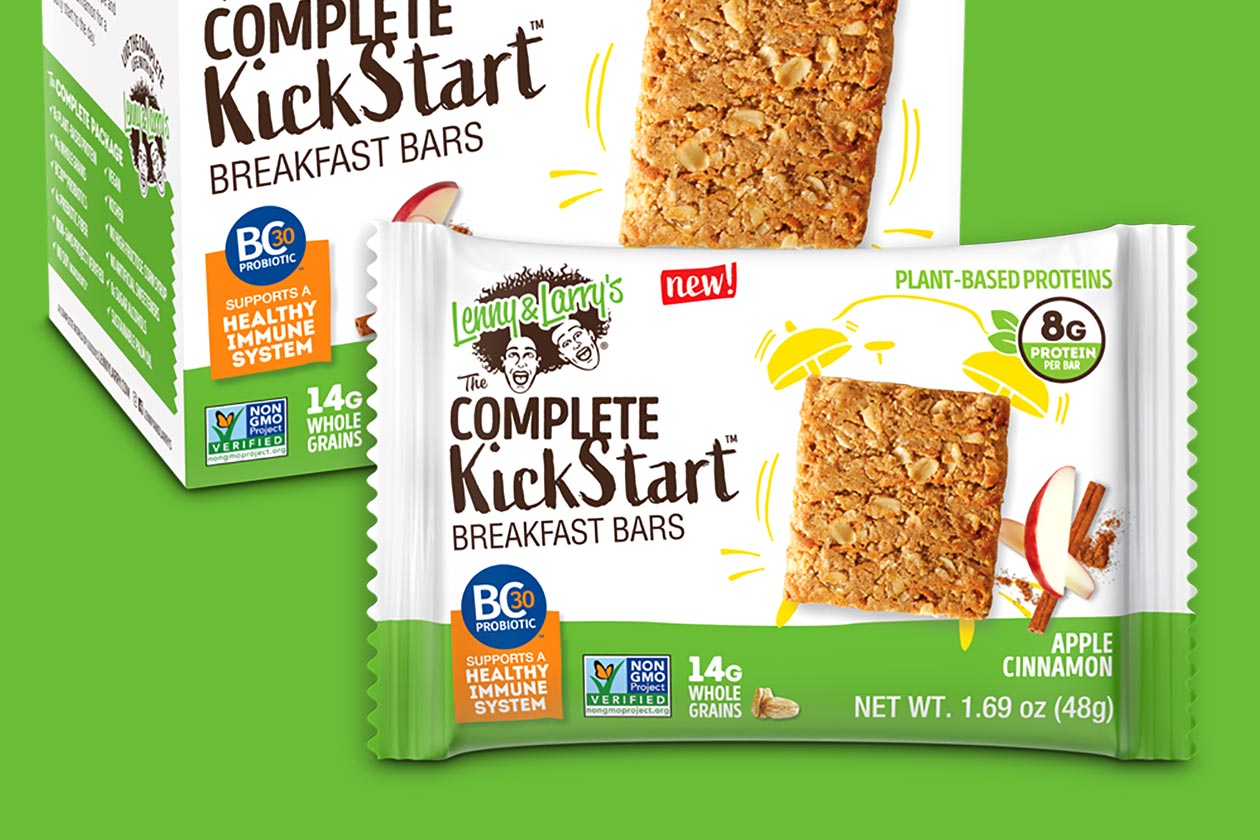 Complete KickStart is, as mentioned, Lenny and Larry's protein-packed snack to start your day strong, although its highlights don't end at the nutrition and tasty-sounding flavors. The brand has also put 4g of prebiotic fiber into the wholesome bar and premium BC30 branded probiotics to additional support and improve gut health and digestion.
Lenny and Larry's proudly promotes its Complete KickStart bar is 100% vegan-friendly, Kosher, non-GMO verified, free of any soy ingredients, and it is made without any artificial sweeteners. The latest on-the-go item from the functional brand is available now through its online store in small boxes of four at $5.49, which works out to a reasonable $1.37 a piece.