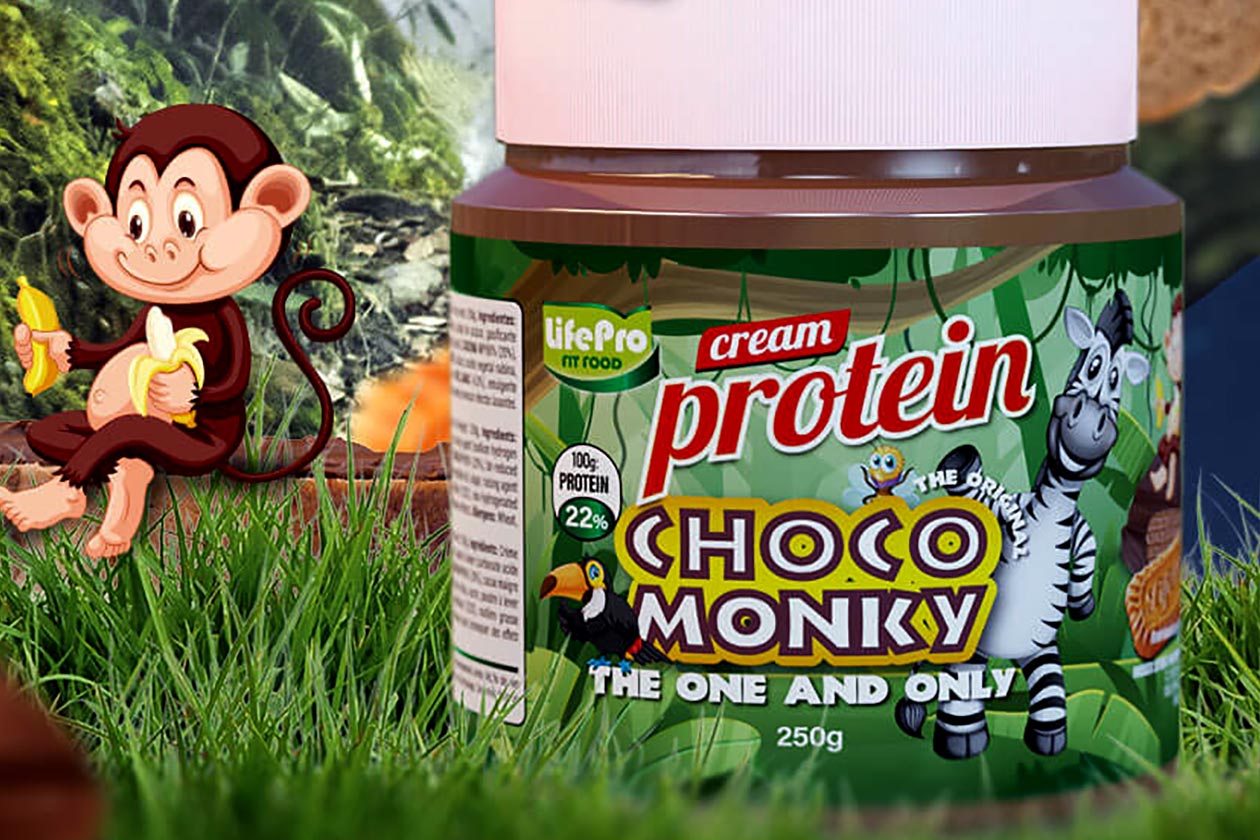 Choco Monkey is a unique flavor Spanish brand Life Pro Nutrition has put together for numerous products, mostly protein powders in Casein Pro, 100% Whey Protein, and its lean Isolate Zero. As far as we know, it's meant to be like some sort of rich chocolate candy bar flavor, which the creative company has now decided to expand into one of its food products in the delicious spread, Protein Cream.
Life Pro Nutrition's Choco Monkey Protein Cream looks to deliver that same Choco Monkey chocolate candy bar flavor experience, but with the different format of a spread, it has taken the opportunity to mix things up. Also included in the product are caramelized cookie pieces, making for an even tastier flavor. The nutrition on a 30g serving isn't too high in protein at 6g, with 15.6g of carbohydrates, under a gram of that sugar, 6.6g of fat, and a total calorie count of 126.
The combination of rich chocolate and caramelized cookie pieces in a smooth and creamy spread certainly sounds like an enjoyable experience, and it goes nicely alongside Life Pro Nutrition's many other Protein Cream flavors like NutPro, Kit-Crunch, and Speculoos. You can grab the new Choco Monkey Protein Cream from the brand's website at €7.50 (7.88 USD) for a full-size jar with 250g of cream.