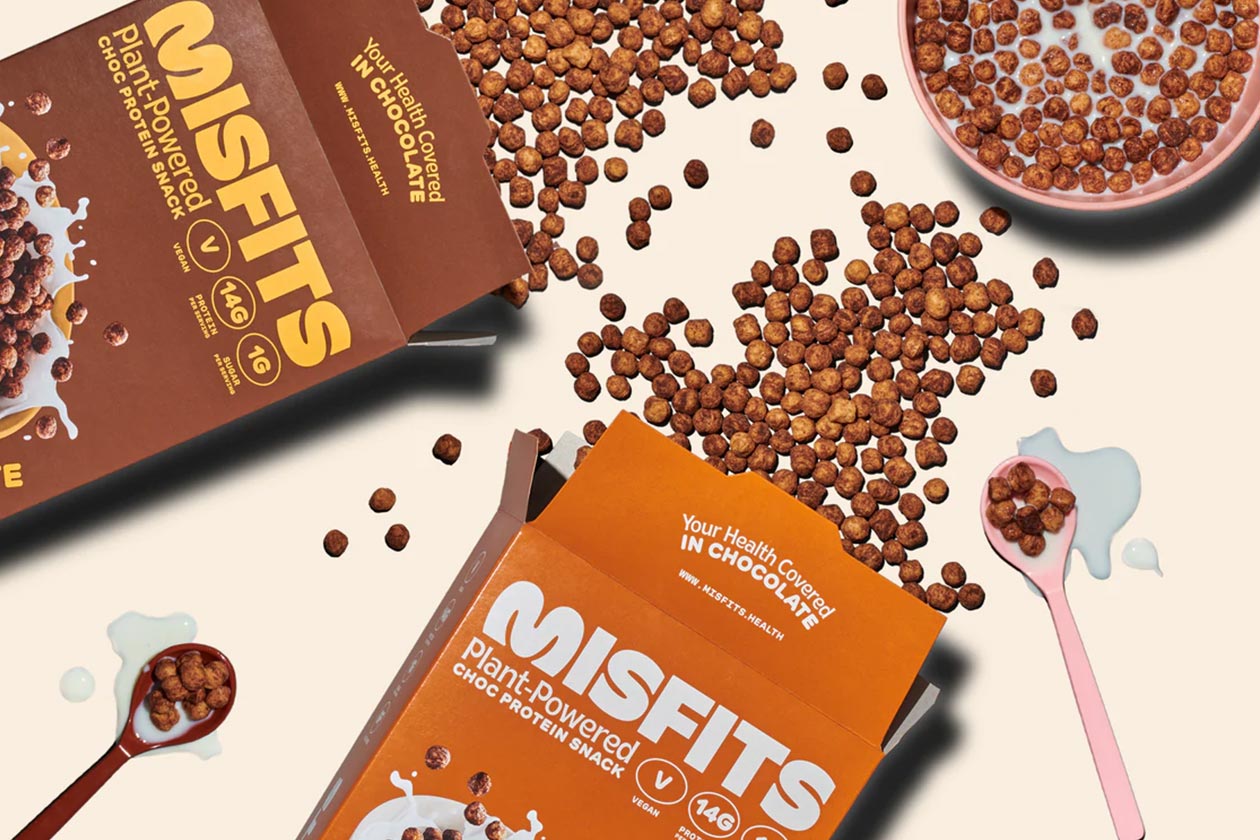 Misfits is a UK-based functional food company known throughout Europe for its tasty, protein-packed, and plant-based bars, available in some truly creative flavors, both ongoing and limited edition. The growing Misfits has introduced its first new product outside of that flagship protein bar, which is another functional food, although it is certainly not the format expected to see next from the brand.
Misfits has stepped outside of protein bars and into plant-based Protein Cereal. The product comes in the form of miniature crispy and crunchy puff balls that you throw into a bowl, pour in some milk and enjoy like regular cereal. The difference is Misfits Protein Cereal packs 14g of protein in a 40g serving with 3.8g of fat, about 5g of net carbohydrates with under a gram of sugar, and 151 calories.
The nutrition profile of Misfits Protein Cereal is actually quite similar to that of the Misfits Protein Bar. It's not identical but close; for example, the Chocolate Caramel flavor of the product has marginally more protein at 16g and slightly more calories at 183. It's a nice consistency as the macros or macro balance you get in the bar, will be something fans are familiar with and will see in the cereal.
Misfits doesn't use an overly complex combination of ingredients for its Protein Cereal with a short and sweet list of soy isolate, tapioca starch, inulin, coconut oil, cocoa powder, and natural flavors. The product has launched with two fairly straightforward flavors in Chocolate and Cinnamon, and they both have the 14g of protein per serving mentioned above and 151 calories.
Misfits Protein Cereal is available straight from its online store with several purchase options to choose from. The boxes weigh in at 280g each, which is enough to provide seven of those 40g servings. There is a bundle with a box of each flavor at €17 (17.80 USD), or three boxes at €25 (26.18 USD) and you get to choose whether those three are all one flavor or two of one and one of the other.