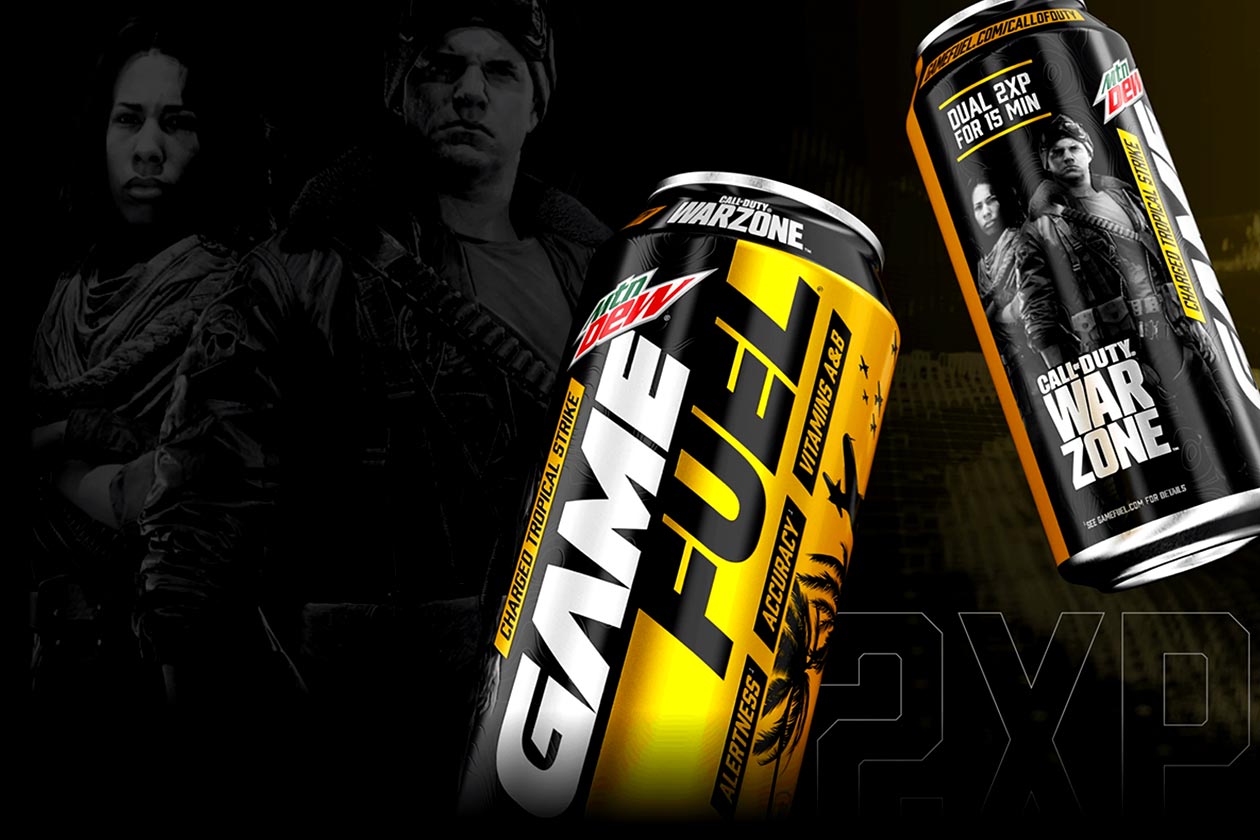 MTN Dew and its gaming beverage Game Fuel have partnered with the company behind the popular video game Call Of Duty: Warzone for a special edition promotion. The deal is, specially marked cases of MTN Dew Game Fuel come with a congratulatory card and codes that you can redeem for a double XP reward to use in Call Of Duty: Warzone.
The promotion applies to only one of the handful of flavors available for MTN Dew's Game Fuel beverage in Charged Tropical Strike. The double XP reward also obviously only works for a set period of time, with MTN Dew giving you a fair 15 minutes for every can in a case. With the usual dozen cans in every case, that works out to three hours of double XP.
The Call Of Duty: Warzone rewarding cans do feature an alternative design to help make you even more aware of the collaborative promotion, as you can see in the image above. MTN Dew is selling the double XP cases directly through its official online store, where you'll pay a reasonably competitive $22.99, working out to just under $2 a can at $1.91.