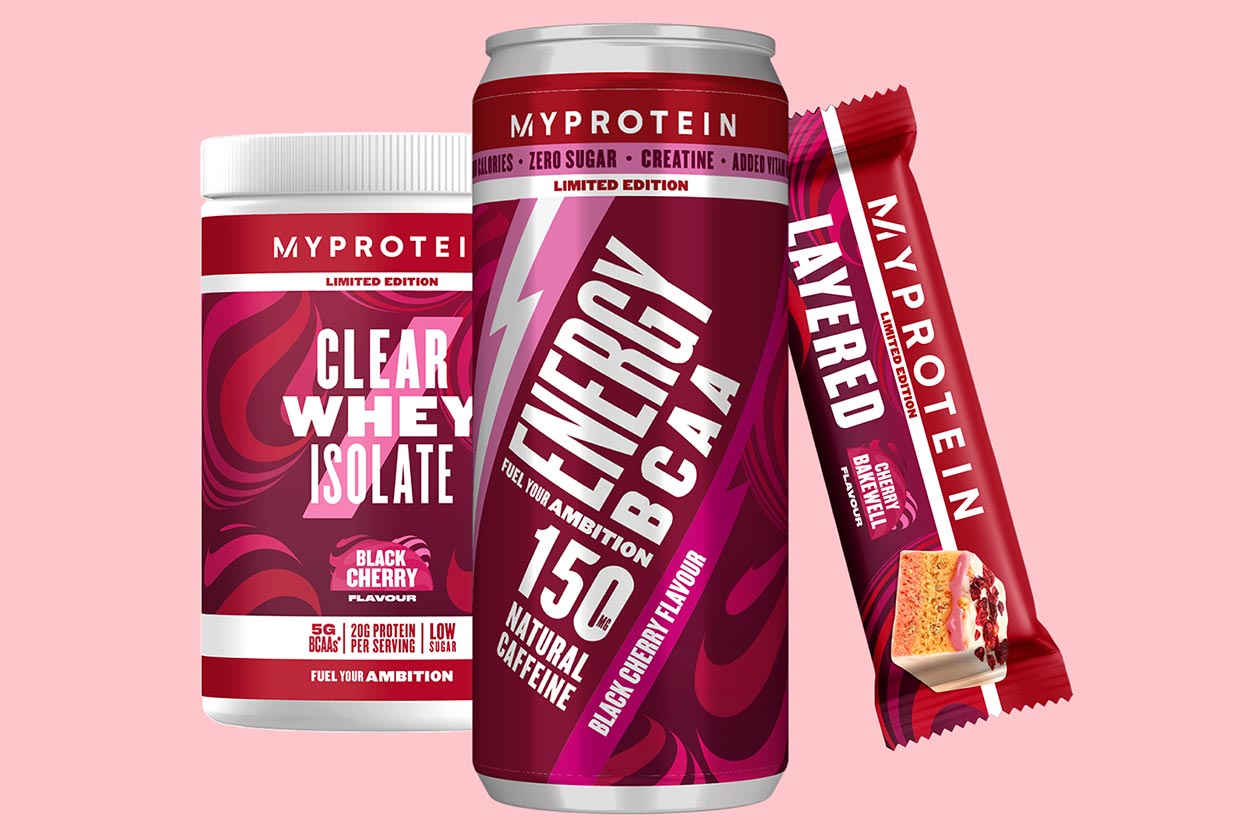 Myprotein is celebrating its second annual Impact Week, which is all about getting more from everything, and where the major brand drops new products and massive deals. For 2022's Impact Week, the brand has put together five special edition flavors spread across various items, with all of the flavors having some sort of cherry theme to them, and they're only around for a limited time.
The limited-edition flavor extensions rolling out for Myprotein's Impact Week include a Cherry Bakewell Layered Protein Bar, inspired by the classic UK dessert of the same name. The other four are all Black Cherry flavors for the premium whey isolate-based Clear Whey protein powder, Clear Collagen, Clear Vegan Protein, and the carbonated BCAA-infused energy drink, BCAA Energy.
As far as we know, all of the special edition flavors are due to go live alongside Myprotein's upcoming Impact Week over at myprotein.com, where again, fans will be overrun with deals and discounts.