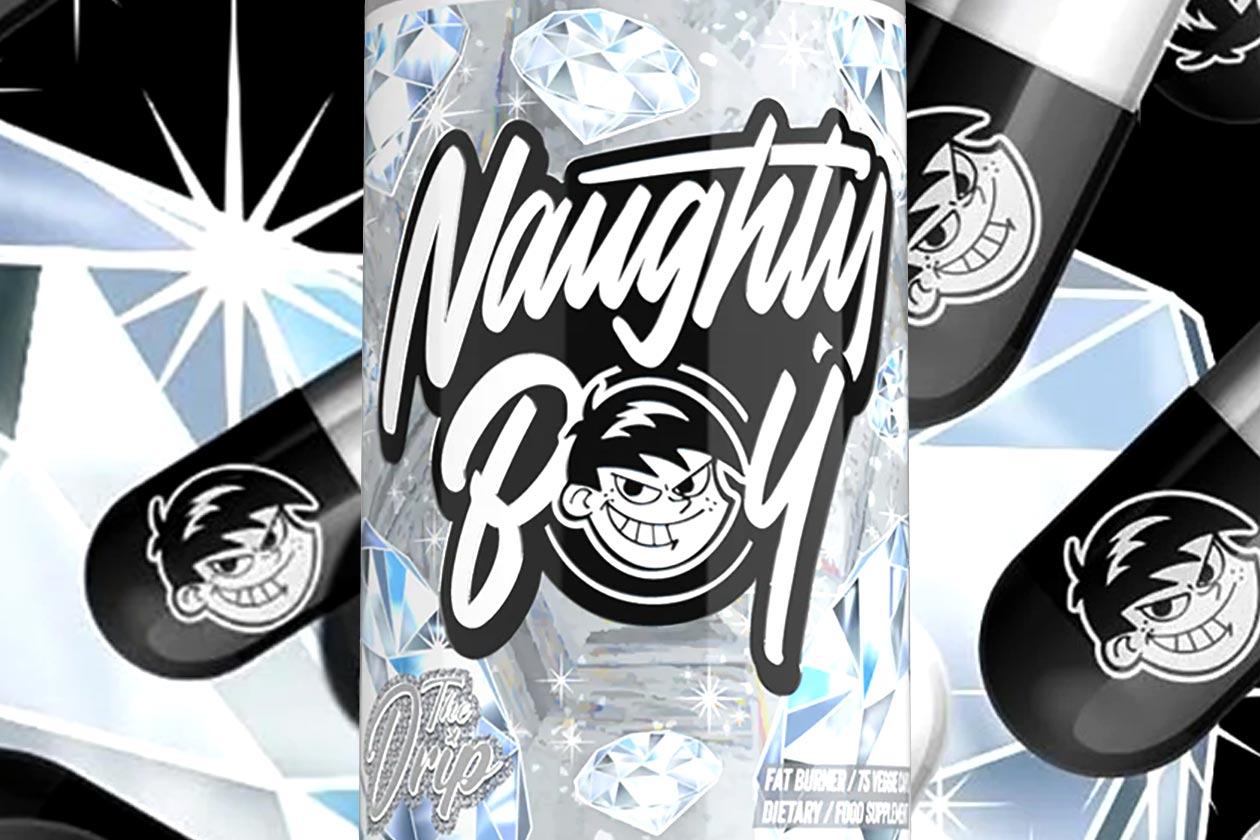 The Drip is Naughty Boy's flagship fat burner, available in flavored powder and capsule formats, although the formulas behind each of those versions are different. For 2022 the UK brand is making some changes to The Drip capsules based on feedback from customers saying that the thermogenic effect was a bit intense and the energy wasn't as hard-hitting as they would have liked.
To address the feedback from its fans, Naughty Boy has removed the long-lasting energy ingredient enXtra and the sweat-powering ProGBB GBB. The Drip capsules have had a component added as well, with 400mg of ZinjaBurnzin dehydrozingerone, and the caffeine has increased to a combined 400mg a serving, answering the call of something a bit more intense right out of the gate.
Lastly, Naughty Boy's The Drip capsules now use branded versions of chromium and grains of paradise in Chromax and CaloriBurn, with the latter also at a lower dose of 40mg, whereas the original had 225mg. All of the other key ingredients are still in the weight loss product, including a solid half a gram of premium MitoBurn, 50mg of CapsiMax, and 100mg of olive leaf extract.
Naughty Boy has definitely made many changes to the capsule alternative of its fat burner, The Drip, but the effects and focus are much the same, aiming to deliver a balanced blend of enhanced energy, thermogenesis, metabolism, and weight loss support. By the sounds of things, the brand will be rolling out its revamped supplement soon, and just in time for Summer in the UK.