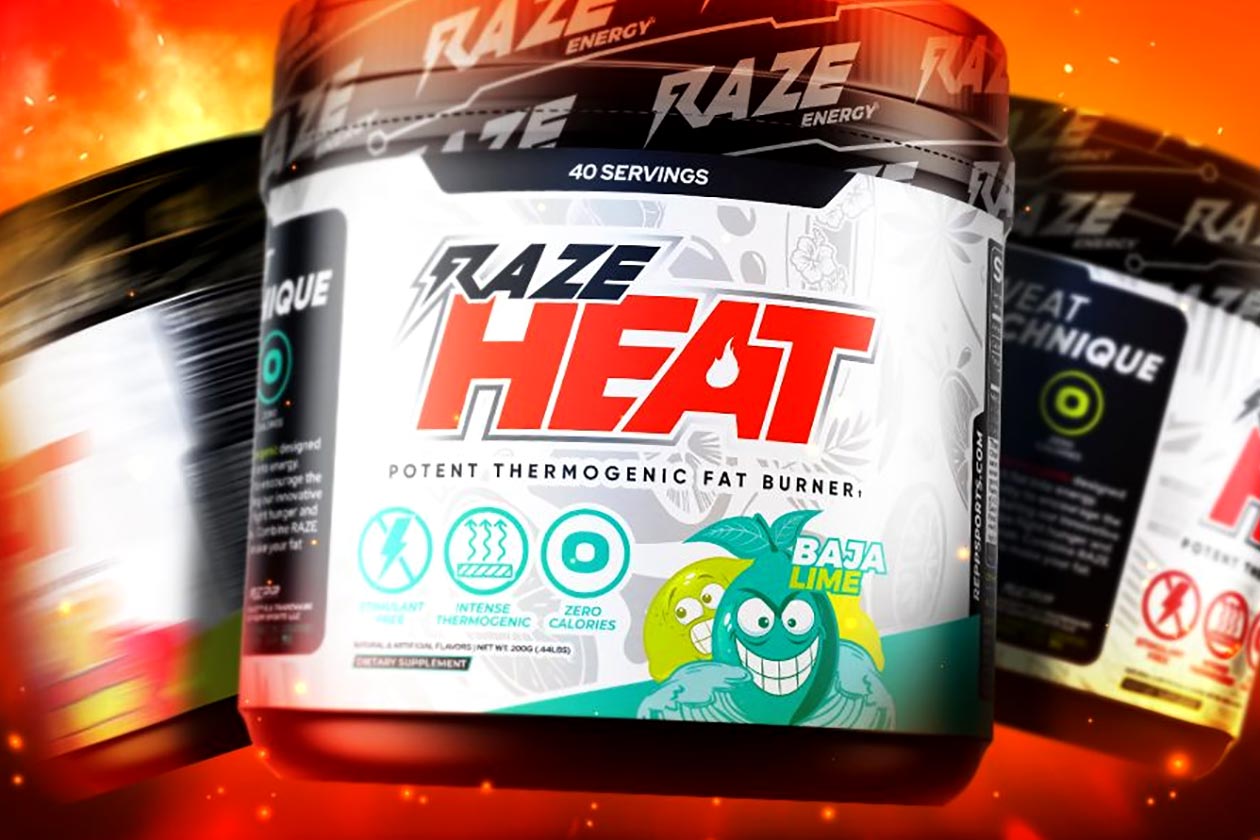 At the start of next week, right on Monday the 16th of this month, the beverage brand turned comprehensive sports nutrition company, RAZE, is launching RAZE Heat. This is one of the first entirely new products from the brand since it confirmed it'd be expanding its catalog into several traditional supplement categories, with RAZE Heat being a caffeine-free fat burner.
To get everyone ready for the release of RAZE Heat, RAZE has shared the formula behind the weight loss product, featuring two non-transparent blends. The first is the 2g metabolic-enhancing combination of various forms of carnitine in regular carnitine, acetyl-l-carnitine, carnitine tartrate, and carnitine fumarate, and taurine and betaine.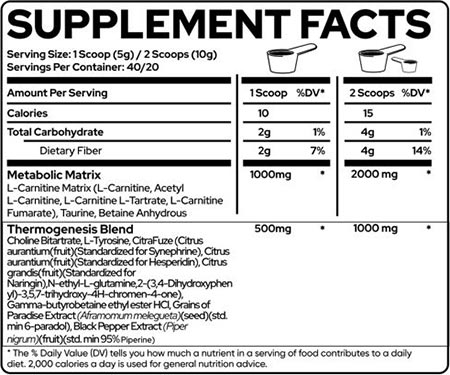 The other half of the RAZE Heat formula is a proprietary blend included at a gram per serving featuring the focus supporting choline bitartrate and tyrosine, CitraFuze, GBB to ramp up thermogenesis, grains of paradise, and black pepper. CitraFuze is a blend used in many REPP Sports supplements, and it is a mix of synephrine, hesperidin, naringin, and quercetin.
As you can see, RAZE Heat has ingredients for focus, thermogenesis, metabolism, and fat loss, making for a reasonably comprehensive product, and since it doesn't have any caffeine, it'll seamlessly stack with stimulant supplements. Once again, RAZE is looking to launch its weight loss product RAZE Heat in a few days on Monday of next week at reppsports.com.