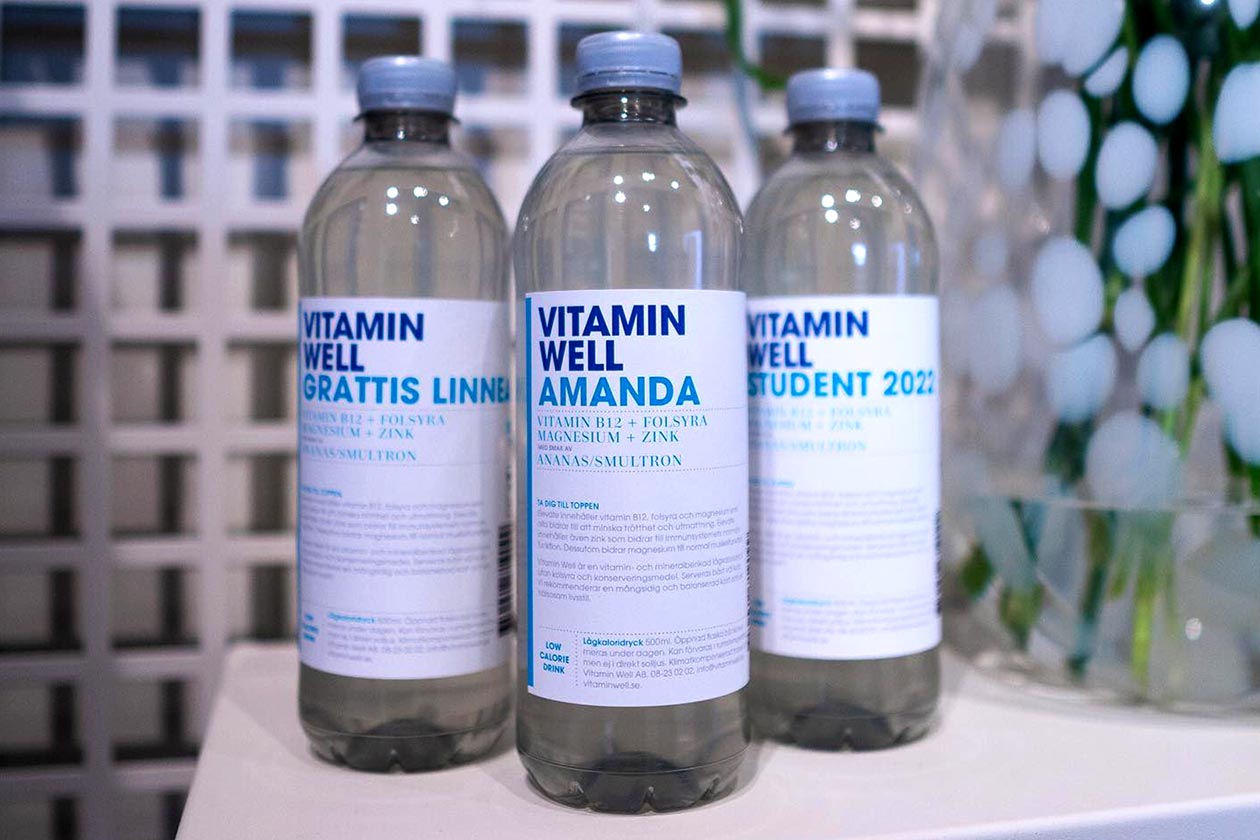 The functional beverage brand Vitamin Well, from Sweden, although available across Europe, has opened a pop-up shop in the capital city of its home country in Stockholm. For a limited time, you can visit the store between the hours of 10 to 6 PM on weekdays and 11 to 3 PM on weekends, and you can get your own customized vitamin-infused drink.
Vitamin Well is encouraging fans to visit the pop-up shop and get their name or any other title printed on its Elevate beverage, which is water enhanced with B vitamins, magnesium, and zinc. It's a great opportunity for fans and followers to interact with the brand or for newcomers to be introduced to Vitamin Well and its broad selection of products.
The address of Vitamin Well's limited-time pop-up shop is Stureplan 19, again, in Stockholm, Sweden, and as mentioned above, it is open for several hours each day, giving you plenty of time to get in and put your name on a bottle of Elevate. All proceeds from the store will also go to a good cause and donated to support the Childhood Cancer Foundation.