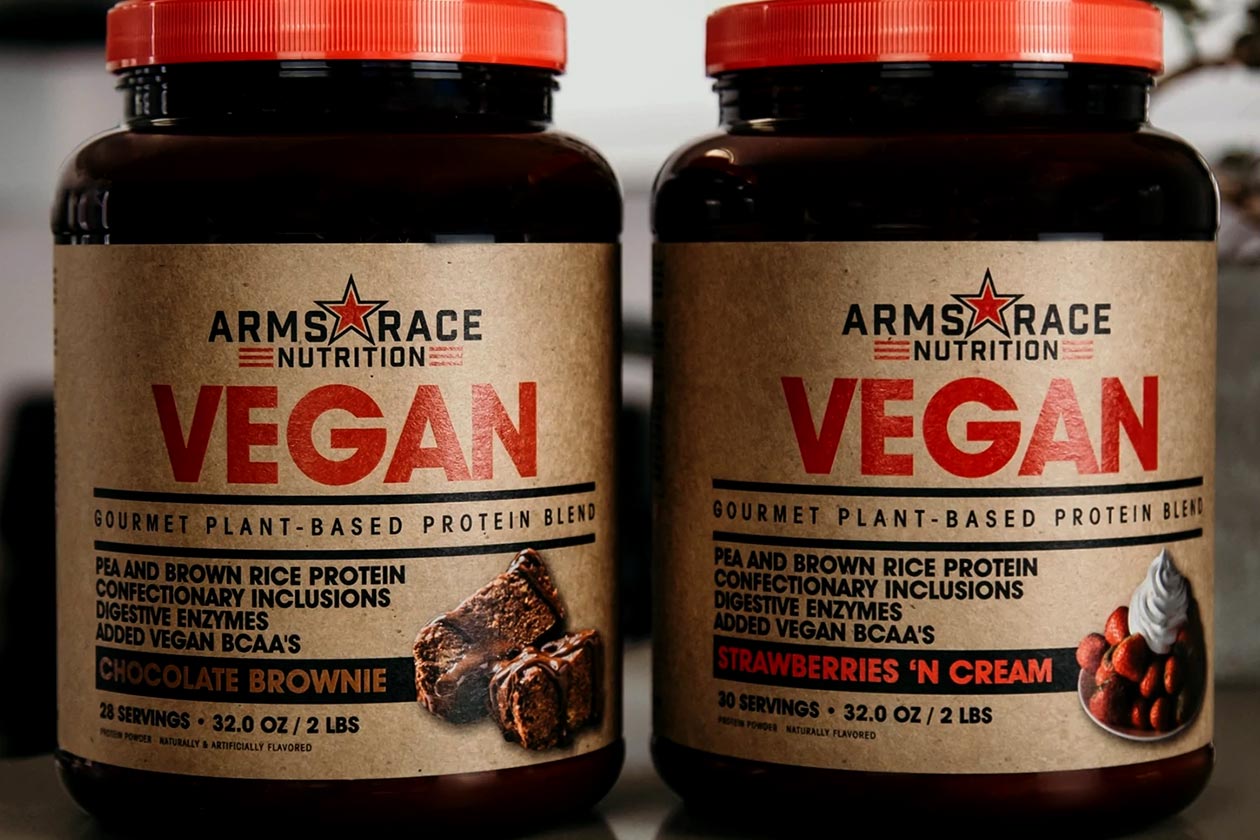 Arms Race Nutrition's long-awaited plant-based protein powder has arrived, and it is simply named Arms Race Vegan. This is the reputable brand's third-ever protein supplement, the first being the blend style formula Foundation, and the second, the whey isolate-based Elevation. Arms Race has put a bit of a twist on its competitor adding delicious inclusions to both of its debut flavors.
Arms Race Nutrition Vegan packs 20g of protein per serving from a combination of pea and brown rice, 3g of carbohydrates, with a gram of that sugar and a gram fiber, 3g of fat, and 120 calories. The brand has also added free-form BCAAs to the supplement to build up and complete its amino profile and thrown in the premium DigeSEB enzyme blend to improve and enhance digestion.
As mentioned, one of the fun and tasty twists to Arms Race Nutrition's Vegan protein powder is it has inclusions thrown in for both of its first two flavors, Chocolate Brownie and Strawberries 'N Cream. In the Chocolate Brownie flavor, there are chocolate sandwich cookie pieces; then in the more refreshing fruit-themed Strawberries 'N Cream, you get actual freeze-dried strawberries.
Arms Race Nutrition has always done a great job at adding a premium touch to the categories it enters, whether it be the hybrid approach in its superfood supplement Immunity Greens or the joint health-infused multivitamin, Elemental, it finds a way. You can purchase Arms Race Vegan from the brand's online store at $44.99 for a tub of 28 servings, or for a limited time there is a twin pack promotion where you get two for a discounted $42.50 each.