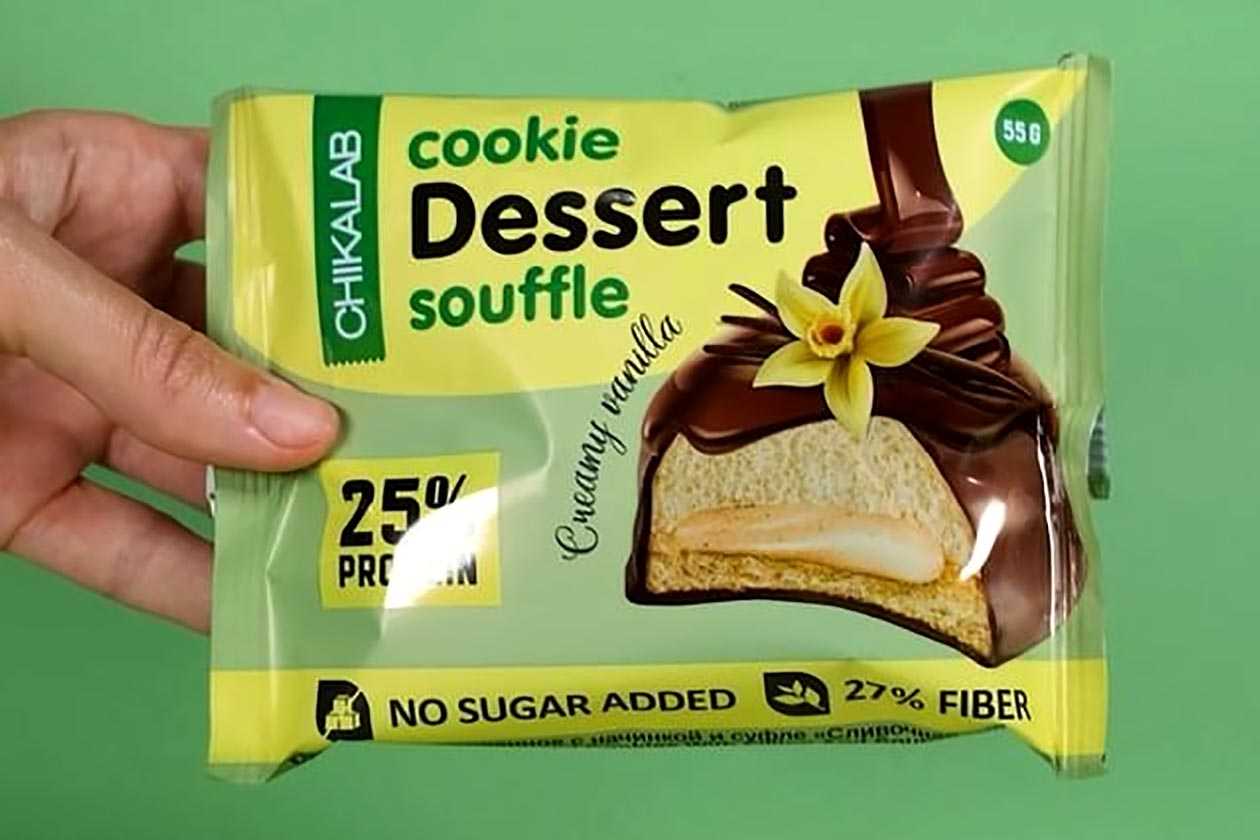 One of the main reasons the Russian functional food company Bombbar has taken our Functional Brand Of The Year Award two years running is because of its creativity. It doesn't follow any trends or mimic any of the latest releases, its products are incredibly different from one to the next, and that is once again the case in its latest effort, Cookie Dessert Soufflé.
Bombbar's Chikalab brand Cookie Dessert Soufflé may have cookie in its name, but it is far from any healthy or high-protein cookie we've ever seen. The product features a soft and smooth cookie base with a gooey circle of flavor above that, then sandwiched on top is a large marshmallow-like soufflé layer, and finally, it's all covered in delicious chocolate.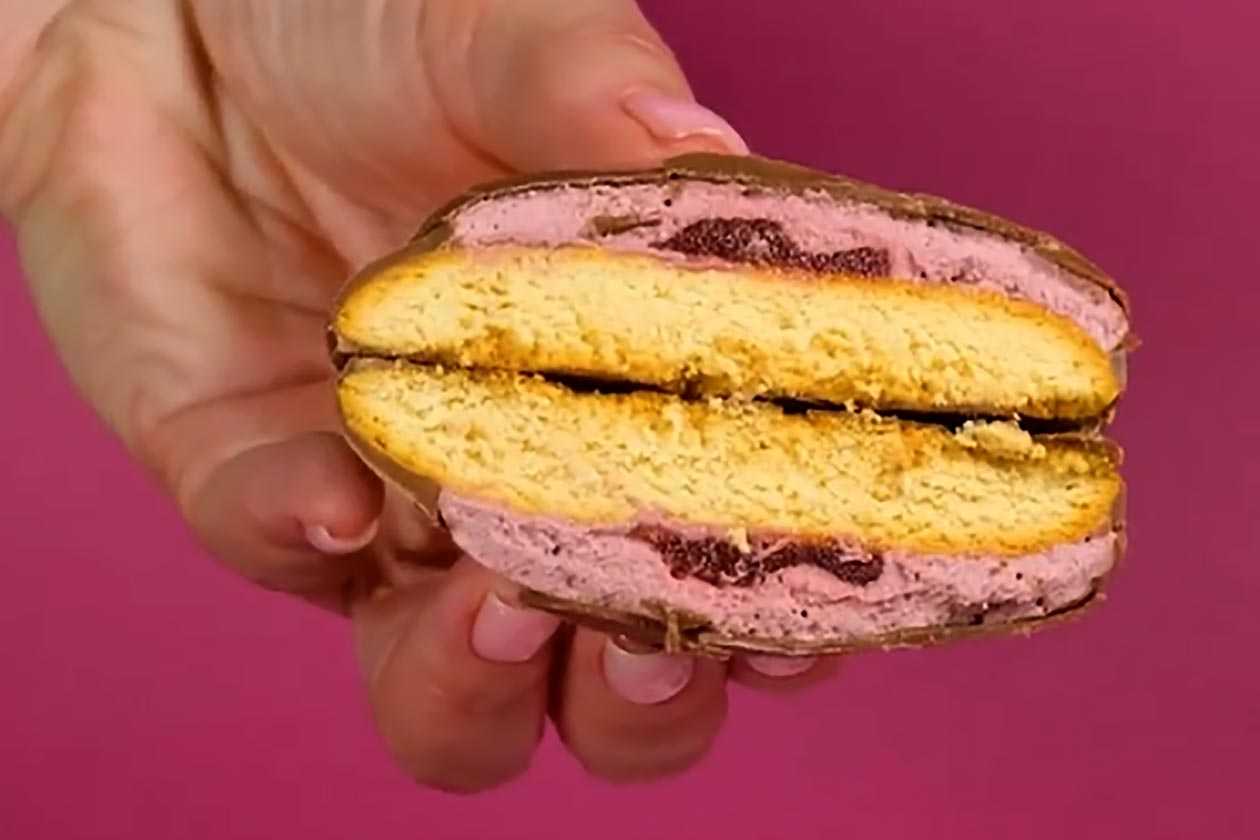 You can see what the inside of Bombbar and Chikalab's Cookie Dessert Soufflé looks like in the image above, and as mentioned, it is far from any cookie we've seen in the functional food space. The macros also do not disappoint, with a solid 13g of protein per cookie, if you can call it that, only 5g of carbohydrates, no sugar, 7.1g of fat, and a calorie count of 165.
There are two flavors available for Bombbar's tasty-looking Cookie Dessert Soufflé in Creamy Vanilla and one of our favorite combinations of tastes, the chocolate-covered Raspberry Dessert. You can grab the innovative brand's newest sweet treat from its website at ₽1040 (17.86 USD) for a box of eight individually wrapped cookie desserts.