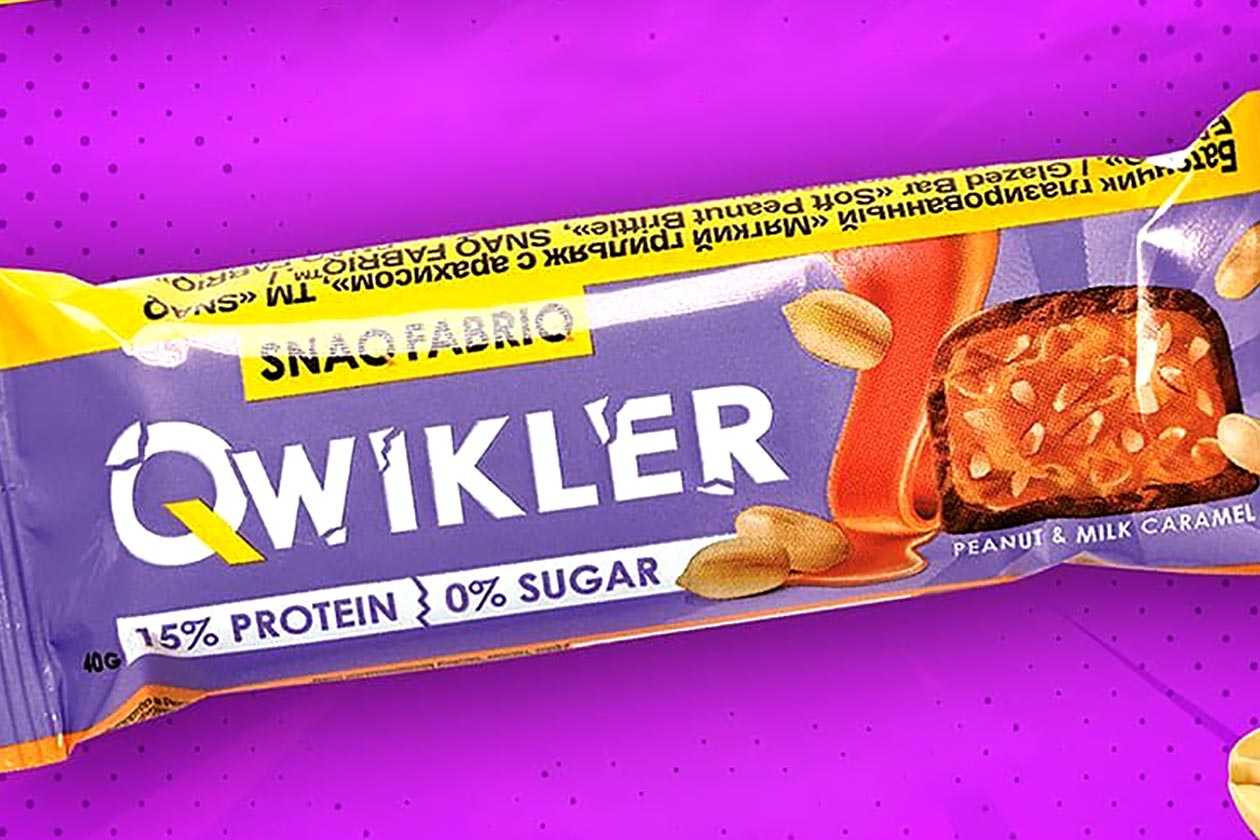 One of the reasons we've given Bombbar our Functional Brand Of The Year award two years in a row is because it is basically non-stop with creative reveals and releases. It pumps out more unique items in the category than anyone else we follow, and the products are enjoyable. The brand is showing us more of that creativity this week with the latest from its growing Snaq Fabriq family.
Snaq Fabriq is Bombbar's flavor-focused line of functional products, where great taste seems to take preference over having high protein. The latest Snaq Fabriq innovation is a bar named Qwikler, and it is indeed interesting. The snack features a single core layer or bar down the center that is packed full of crunchy peanuts and caramel, and all wrapped in milk chocolate with no sugar.
The macros on Bombbar's Snaq Fabriq Qwikler include 8g of protein, although keep in mind this is a small 40g product, only 3g of carbohydrates, as mentioned, no sugar, 12g of fat, and 168 calories. The brand never seems to come out with something simple and traditional, and Qwikler is no different. The build of the bar sounds like an intriguing experience, and it's even more impressive that it managed to squeeze in the respectably high protein.
As always, the place to go to get your hands on the latest Bombbar creation is its online store, where there are two options for Qwikler; a regular box of 12 bars at ₽660 (12.45 USD) or a bulk box of 30 for ₽1650 (31.12 USD). There is only one flavor to choose from for the product at the moment, and that is Peanut & Milk Caramel, although we imagine more will be added if it proves popular.