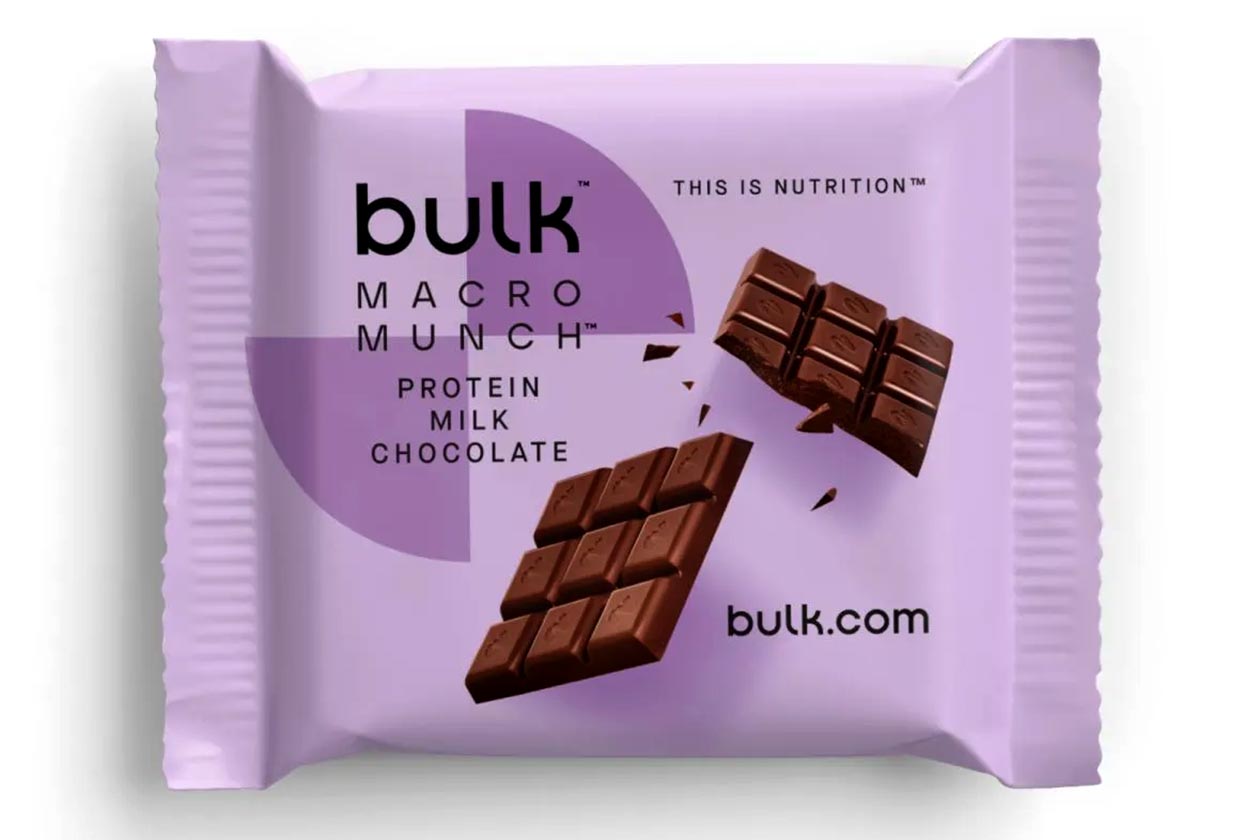 Bulk in the UK has come out with one of our favorite types of protein treats, which we have seen from a few other companies out there but always enjoy seeing more. The product is an extension of its Macro Munch family of protein-packed products with Macro Munch Protein Milk Chocolate, a high-protein block of delicious and decadent chocolate.
The mouthwatering new Macro Munch Protein Milk Chocolate from Bulk comes in the classic chocolate block style with bite-sized pieces that can break apart or be eaten several at a time. The product is made with whey concentrate to give it that extra high amount of protein, and to make it a tasty block of chocolate, it has cocoa butter, cocoa mass, full cream milk powder, and the sweetener maltitol.
The nutrition profile on Bulk's Macro Munch Protein Milk Chocolate is far from your typical protein bar or shake, although the idea with products like this is more of a healthier alternative to candy or a tastier protein-infused treat. The entire 45g block has a respectable 10g of protein, alongside 13g of carbohydrates with 3.2g of that sugar, 18g of fat, and a relatively reasonable calorie count of 243.
Bulk's newest Macro Munch Series protein product is available starting this week through its online store, and it's not all that expensive at £2.49 (3.12 USD) in the one rich and chocolatey Milk Chocolate flavor. You can also save quite a bit of money if you grab a box of Macro Munch Protein Milk Chocolate at £23.99, which works out to £1.99 (2.49 USD) a block.