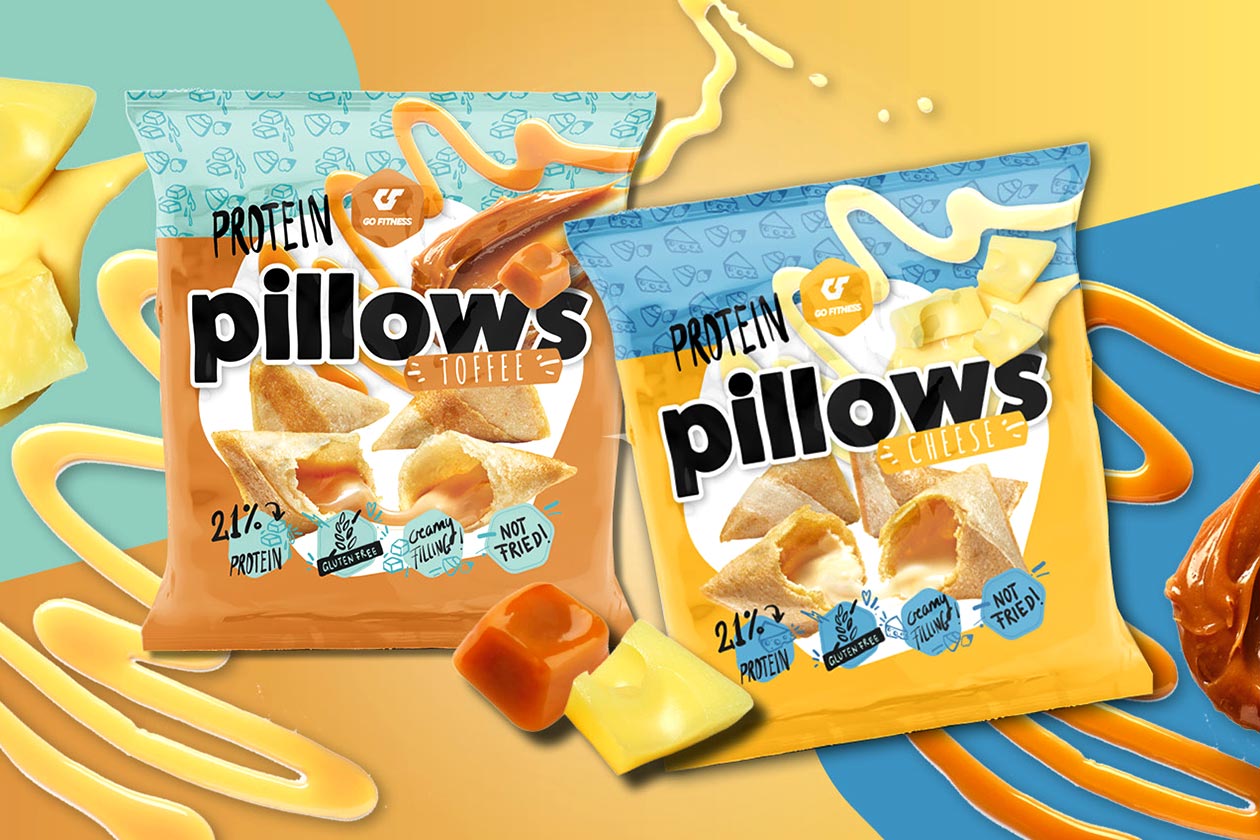 European brand Go Fitness has a strong selection of sports nutrition supplements with items like Alpha Burn, the amino Juicy EAA, and Sleep Melatonin, but it is more known for its hit snack, Protein Waffle. True to its name, it is a soft and doughy waffle packed full of protein, 12g to be exact, and it comes in Vanilla, Raspberry, and a chocolate-dipped Double Chocolate flavor.
Go Fitness has just expanded on its functional food side with another creative protein snack that is far from your traditional bar format. Now available from the brand and already in stock in many locations across Europe is Protein Pillows. It is a chip-style product with bite-sized, crispy pillows or pockets that are filled with creamy cheese or toffee, and they're high in protein.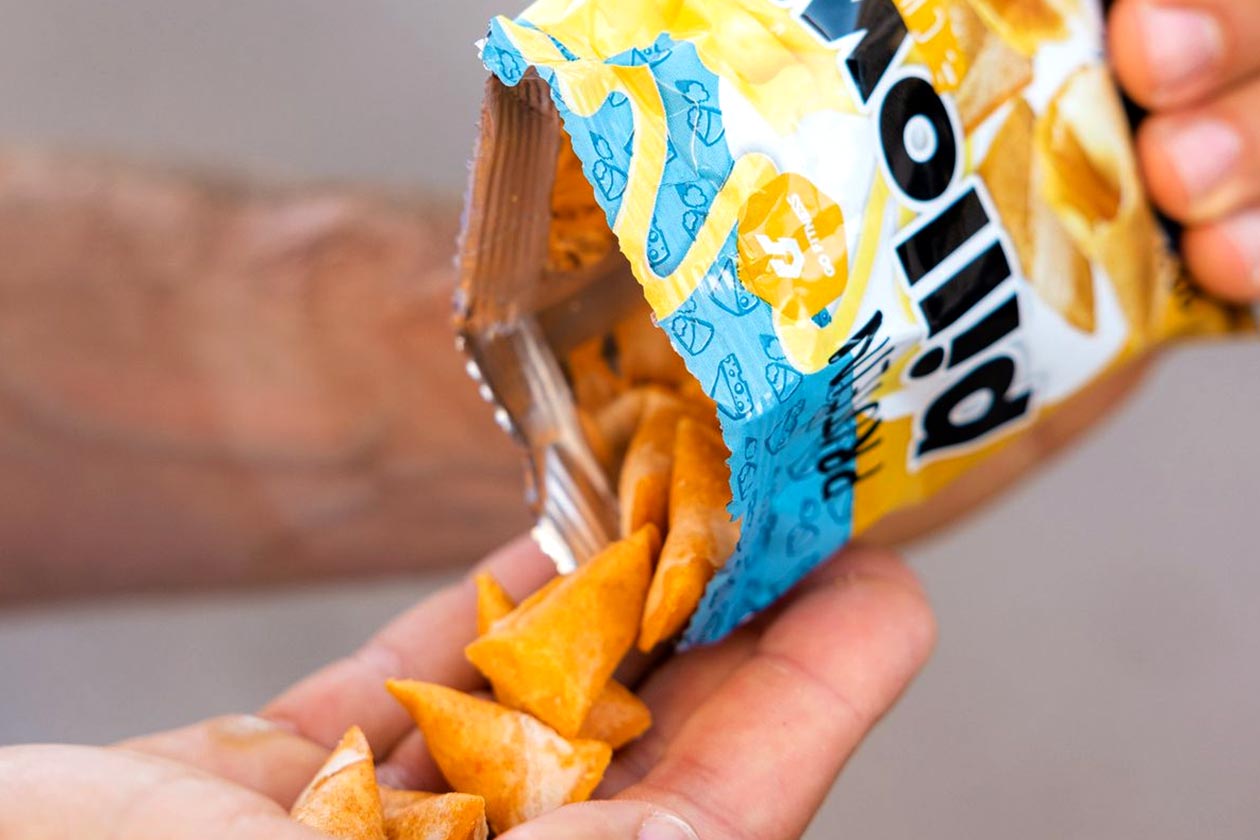 You get 11g of protein in every bag of Go Fitness Protein Pillows in its Cheese and Toffee flavors with 17 to 18g of carbohydrates, 6g of that sugar, 13.1 to 13.4g of fat, and 224 or 225 calories. They're obviously not as lean as some of the balanced protein bars out there, but the experience certainly sounds worth it, especially with this being a format we've never seen before.
Once again, Go Fitness' Protein Pillows are showing in many health and food retailers across Europe at typical protein snack prizes in single bags or boxes of ten, with those two flavors mentioned earlier to choose from in Cheese and Toffee.