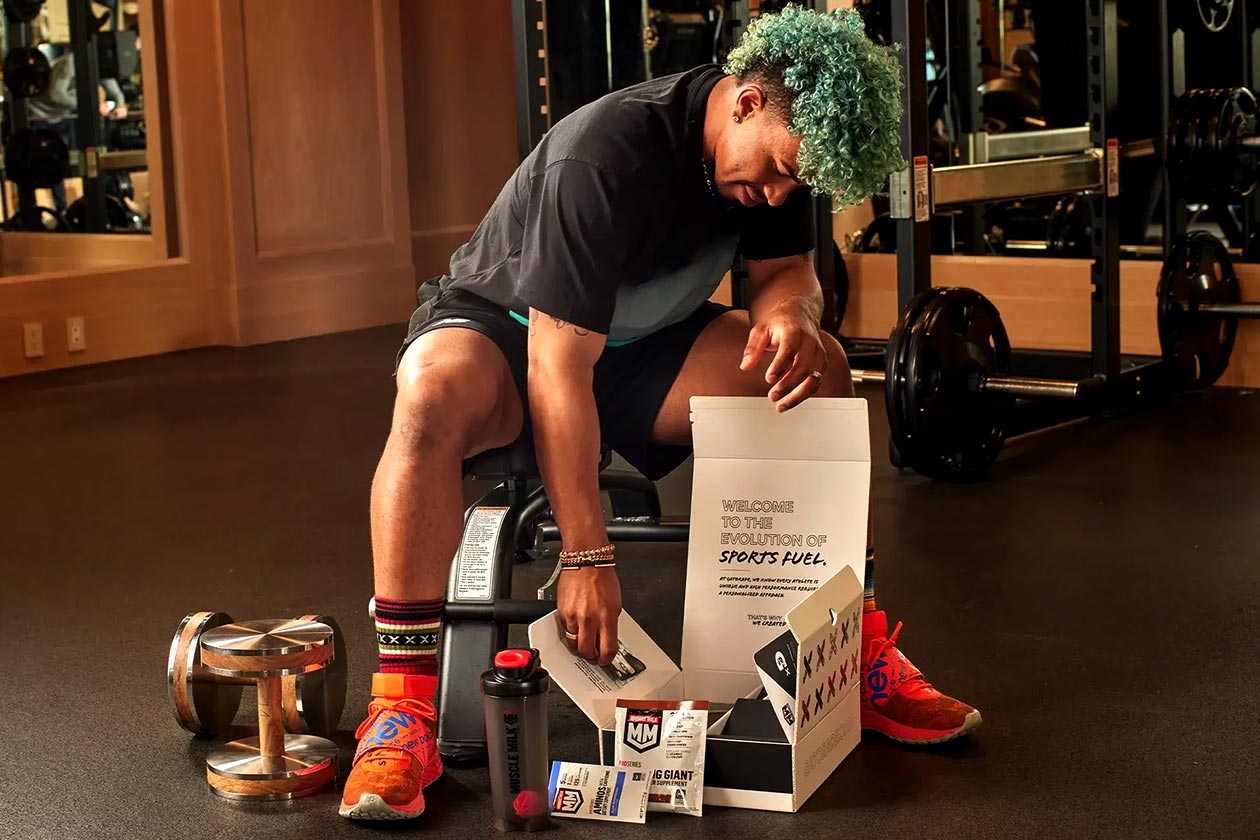 Legacy brand Muscle Milk has partnered with another PepsiCo-owned company in the sports drink Gatorade for a special edition pre and post-workout supplement bundle. The collaborative kit comes with sample sachets of some of Muscle Milk's sports nutrition supplements, a Muscle Milk shaker bottle, and from Gatorade, you get its unique Gx Sweat Patch.
Muscle Milk and Gatorade's special edition bundle is officially titled the Gx Pre & Post Workout Kit, and it comes with two sachets of Muscle Milk's Sleeping Giant Protein Powder. It is a casein-powered supplement providing a solid 30g of protein, tart cherry to improve recovery, and tryptophan and melatonin to help you get a good night's sleep.
Gx Pre & Post Workout Kit has one sachet each of Sleeping Giant Protein Powder's Hot Chocolate and Vanilla Caramel flavors, and samples of two other Muscle Milk products in Aminos and Aminos with Caffeine. Both supplements have 5g of BCAAs per serving, and, obviously, Aminos with Caffeine has an added dose of caffeine at 125mg for a nice lift in energy.
The other key feature in Muscle Milk and Gatorade's Gx Pre & Post Workout Kit is the Gx Sweat Patch. It is a unique device that you place on your body before a workout or intense exercise; then, afterward, you scan the patch using the Gx App. Based on the data provided by the sweat-filled patch, the app will tell you the amount of fluid you lost during your workout, the rate at which you sweat, and how much sodium you lost.
Gatorade's Gx Sweat Patch is certainly a creative and advanced device ideal for those that like to have in-depth knowledge in all areas of performance and nutrition. The Gx Pre & Post Workout Kit is available exclusively from gatorade.com at $49.99, and on that website, you can purchase all of those items separately, including the sachets of supplements.