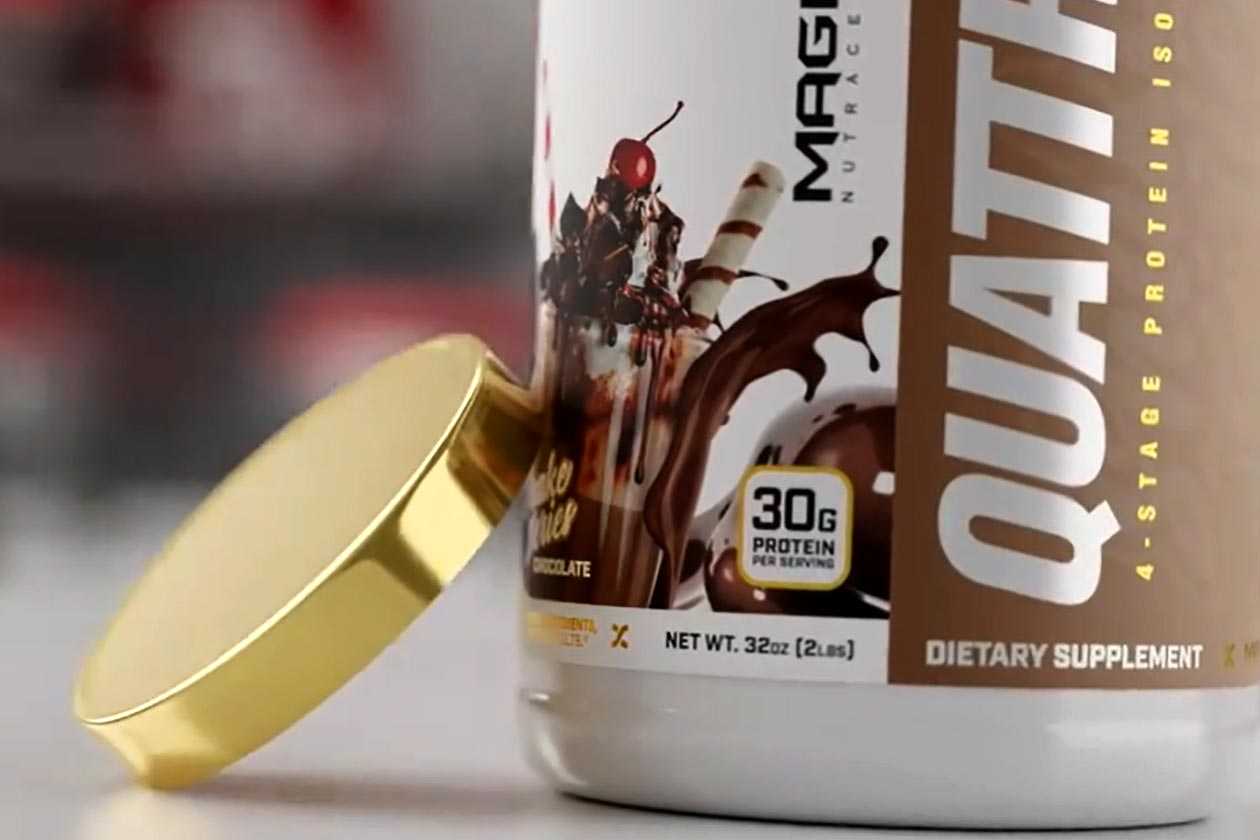 With most protein powders relying on the same main ingredients such as whey, milk, and casein, brands try to make their supplement stand out in several creative ways. Some throw in additional ingredients to make for a more advanced product, and some put together delicious flavors, which is what Magnum has just done or at least crafted a tastier selection of flavors.
Magnum has unveiled the Shake Series for its long-running Quattro protein powder, a set of flavors said to be enhanced with milk isolate for a milkshake-like experience, hence the name, Shake Series. There are two flavors in the family with Shake Series Chocolate and Shake Series Vanilla, launching in stores and stockists in the brand's home country of Canada later this week.
Magnum's creamier Shake Series Quattro flavors are both only available for a limited time, and outside of the enhanced milk isolate angle, their ingredients are macros are much the same as the supplement's other options. They still provide 30g of protein per serving from micellar casein and whey, milk, egg isolate for a lean and time-released protein powder solution.