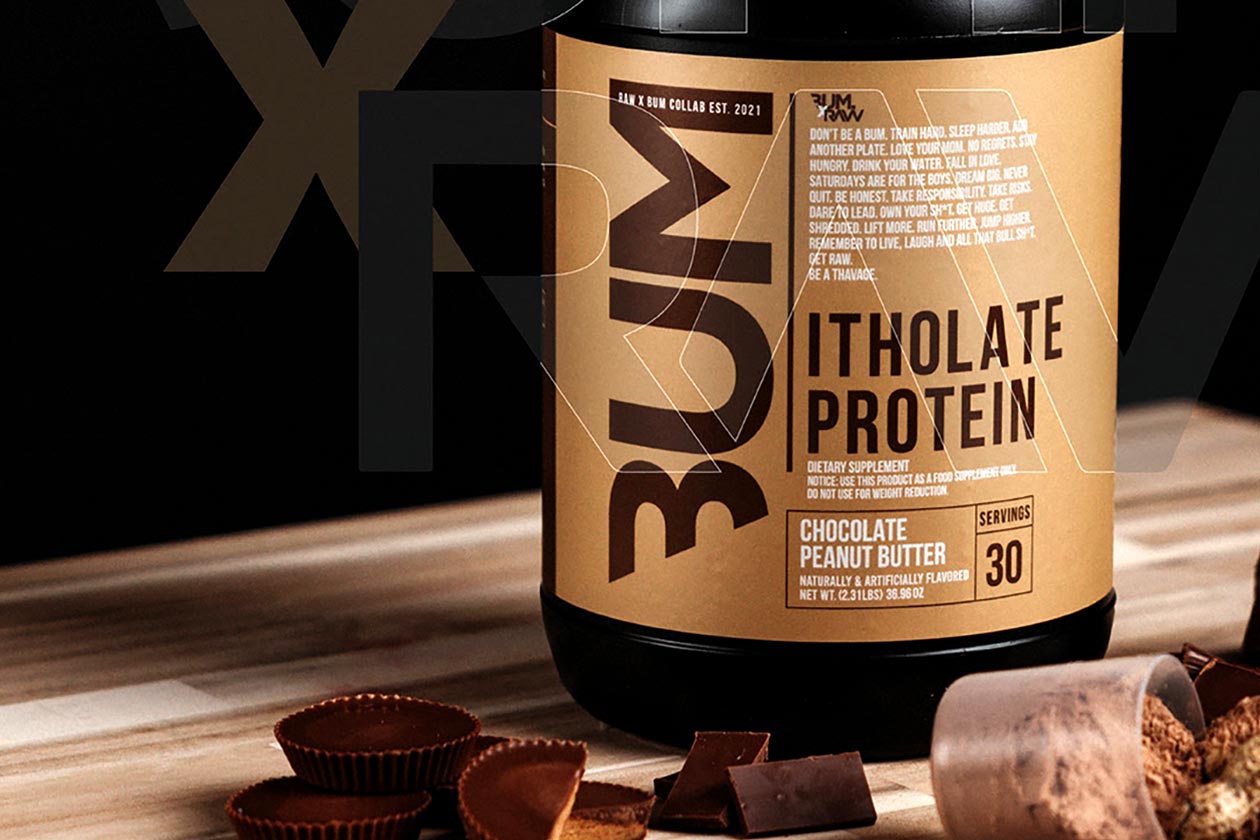 Raw Nutrition has given fans a reason to head over to the online giant Amazon and purchase its Chris Bumstead collaboration supplement, Itholate protein powder, as it is now carrying a flavor you can't get anywhere else. The product has been available through the brand's website in the same two flavors since launch, with Cinnamon Crunch Cereal and Vanilla Oatmeal Cookie.
Both of Raw Nutrition's original Itholate protein powder flavors are available on Amazon, as well as an all-new and, as mentioned, exclusive, Chocolate Peanut Butter. The product has the same lean and clean formula as the other two options, with 25g of protein per serving, all from premium whey isolate. That is alongside 3g of carbohydrates, no sugar, zero fat, and a calorie count of 110.
Amazon's price on Raw Nutrition's Chris Bumstead Itholate protein powder is the same as the brand's online store at $54.99 for a full-size tub of 25 servings, and, of course, if you're one of the over 200 million Amazon Prime members, you get free shipping.