A few months ago, Raw Nutrition announced it would be coming out with a ready-to-drink pre-workout later this year, and that time has come this week. The team at the reliable sports nutrition retailer Natural Body is one of the first to stock the Thavage Pre-Workout RTD, an on-the-go version of the brand's Chris Bumstead collaboration, the Thavage pre-workout.
While a lot of the time a supplement company goes from traditional powder format to ready-to-drink, for a pre-workout, the formula takes some hints on the formula side, that is not the case in the Thavage Pre-Workout RTD. Raw Nutrition has done an absolutely incredible job at keeping almost every ingredient and dose found in the original powder.
Basically, everything that's in Raw Nutrition and Chris Bumstead's Thavage pre-workout is in the beverage version with the exception of just three ingredients. The brand has squeezed in the supplement's many hefty highlights, including a solid 6g of pure citrulline for pumps, 2g of taurine, 3.2g of beta-alanine for performance, and 282.5mg of combined caffeine.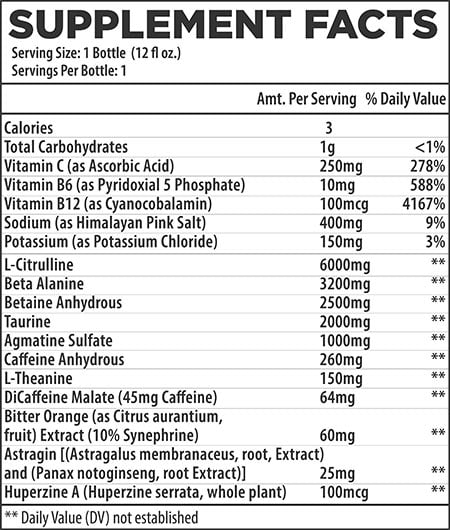 The changes from a maximum serving of Raw Nutrition's Thavage pre-workout to the Thavage Pre-Workout RTD is the premium pump compound Nitrosigine is no longer in the mix, alpha-GPC has been pulled, and so has the 500mg of coconut water. You're essentially losing some pump and mental focus support, although it's still a comprehensive pre-workout, especially in the on-the-go format.
As mentioned, the sports nutrition retailer Natural Body is one of the first places stocking Raw Nutrition's packed-out Thavage Pre-Workout RTD in Blue Raspberry, Berry Blast, and Green Gummy flavors. Natural Body also makes it easy to try the pre-workout drink through its website, selling individual bottles at $3.50, so you don't need to grab an entire case.