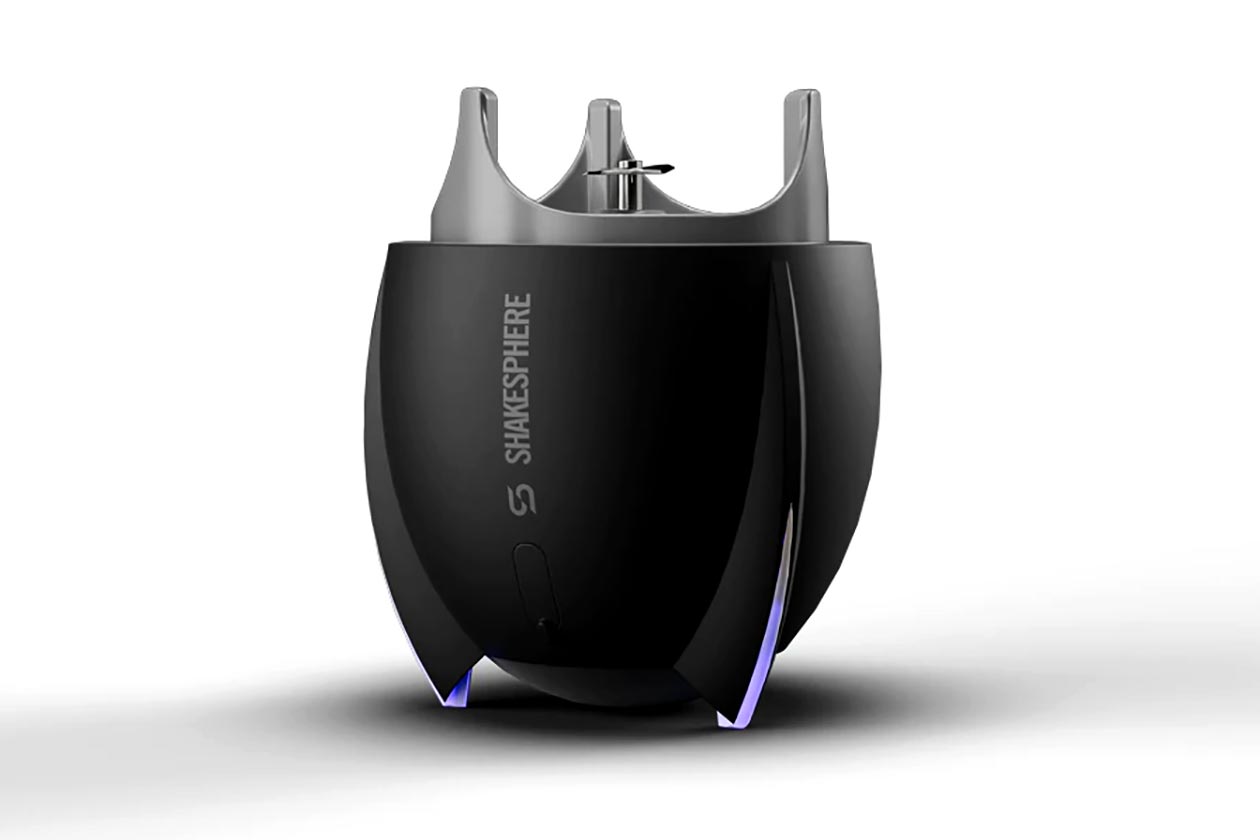 ShakeSphere is an innovative, premium company out of the UK, known for its tumbler-style shaker bottle. The brand's signature product features a rounded base for a clump-free shake, but the highlights don't end there. The bottle is made from an incredibly robust plastic with a steel version also available, a tight screw-on lid, and a cap that securely slides back and forth for you to drink from.
ShakeSphere has an all-new accessory specifically for its various tumbler shakers, even its tumbler jug, that might see you throw away your blender. The brand has created the ShakeSphere Portable Blender, bringing its innovative and sports nutrition approaches to the blender world. It is a compact and powerful blender that screws onto a ShakeSpehere tumbler in place of the lid.
Functional features
The way it works is you load up your ShakeSphere shaker with all of the ingredients you'd usually throw in a blender like peanut butter, protein powder, frozen fruit, and so on; then you attach the Portable Blender like a lid, flip the whole thing upside down and turn it on. The ShakeSphere Portable Blender has feet to stand on its own; then, once it's finished blending, it flashes green.
The experience extends well beyond the function of the ShakeSphere Portable Blender, with several convenient features. The device is impressively light, at about half a kilogram or 1lb, it is rechargeable via a USB-C plug, and it's very easy to clean after you've blended up even the messiest of smoothies. It's incredibly secure, too, as it won't turn on without a bottle tightly screwed on, and it'll turn off mid blend if you unscrew it.
Blending power
We have been able to try out the ShakeSphere Portable Blender over the past few weeks, and the biggest challenge for us was whether it had enough power. Despite how small the blade looks, they are capable, being able to blend frozen strawberries. The best part is if it's not as smooth as you'd like, the blender is wireless, so you can move it around while blending to get all of the ingredients, although we only ever needed to do that once.
Where to buy
The ShakeSphere Portable Blender has already replaced our wired blender purely due to its versatility and portability, and how functional it is to be able to use a shaker as the bottle. ShakeSphere has its Portable Blender available on its website at £75 (94.17 USD) in black and yellow colors, with a lifetime warranty and a premium tumbler shaker, which by itself costs £20.