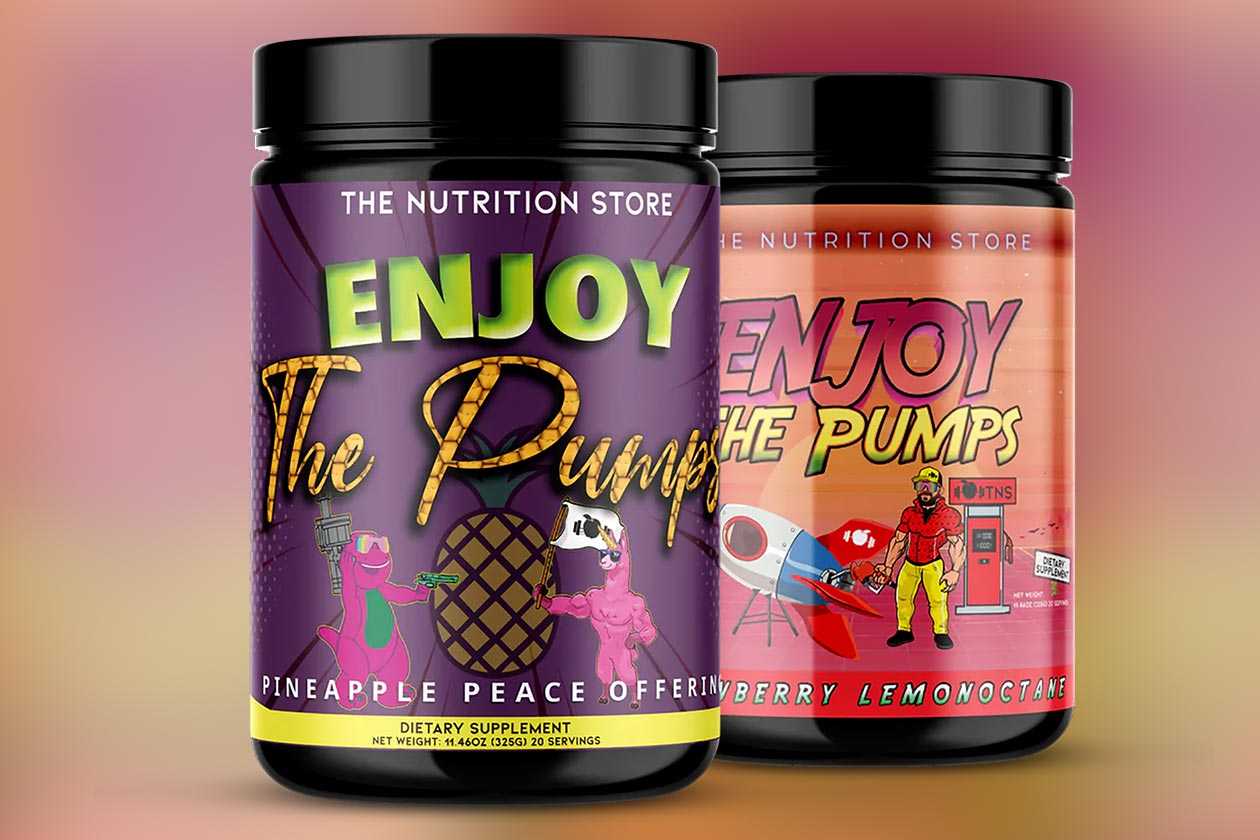 The other half of The Nutrition Store's two new pre-workouts, following our post on Enjoy The Hysteria, is the stimulant-free and stackable pre-workout Enjoy The Pumps. While Enjoy The Hysteria is primarily about delivering an intense and extreme combination of energy and focus, Enjoy The Pumps is true to its name, and is more about enhancing muscle pumps.
As mentioned above, The Nutrition Store shoppers can stack Enjoy The Pumps with Enjoy The Hysteria to add much more pump support or take it by itself for a stimulantless pump experience. As you can see in its facts panel below, all of the ingredients pulled into this one are there for pumps, including several common components called on to improve and enhance pumps.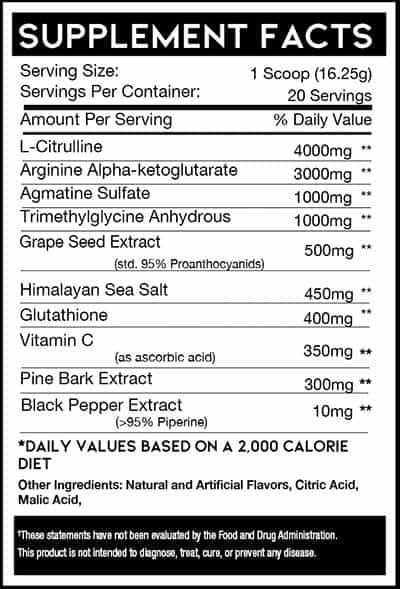 From top to bottom, The Nutrition Store's Enjoy The Pumps packs 4g of pure citrulline, which would get bumped up to 6g if you stack it with Enjoy The Hysteria, 3g of arginine AKG, a gram each of agmatine and betaine, half a gram of grape seed, 450mg of the hydration-supporting pink Himalayan sea salt, 400mg of glutathione, 300mg of pine bark, and finally, 10mg of black pepper to improve absorption.
Enjoy The Pumps is available directly from The Nutrition Store for the same price as Enjoy The Hysteria at $55, but for a tub of 20 full servings instead of 25, and in two flavors, Pineapple Peace Offering and Strawberry Lemonoctane. There is also the Hysterical Pumps stack, where if you add the pre-workouts to your cart via this page here, you'll get them for a discounted $45 each.