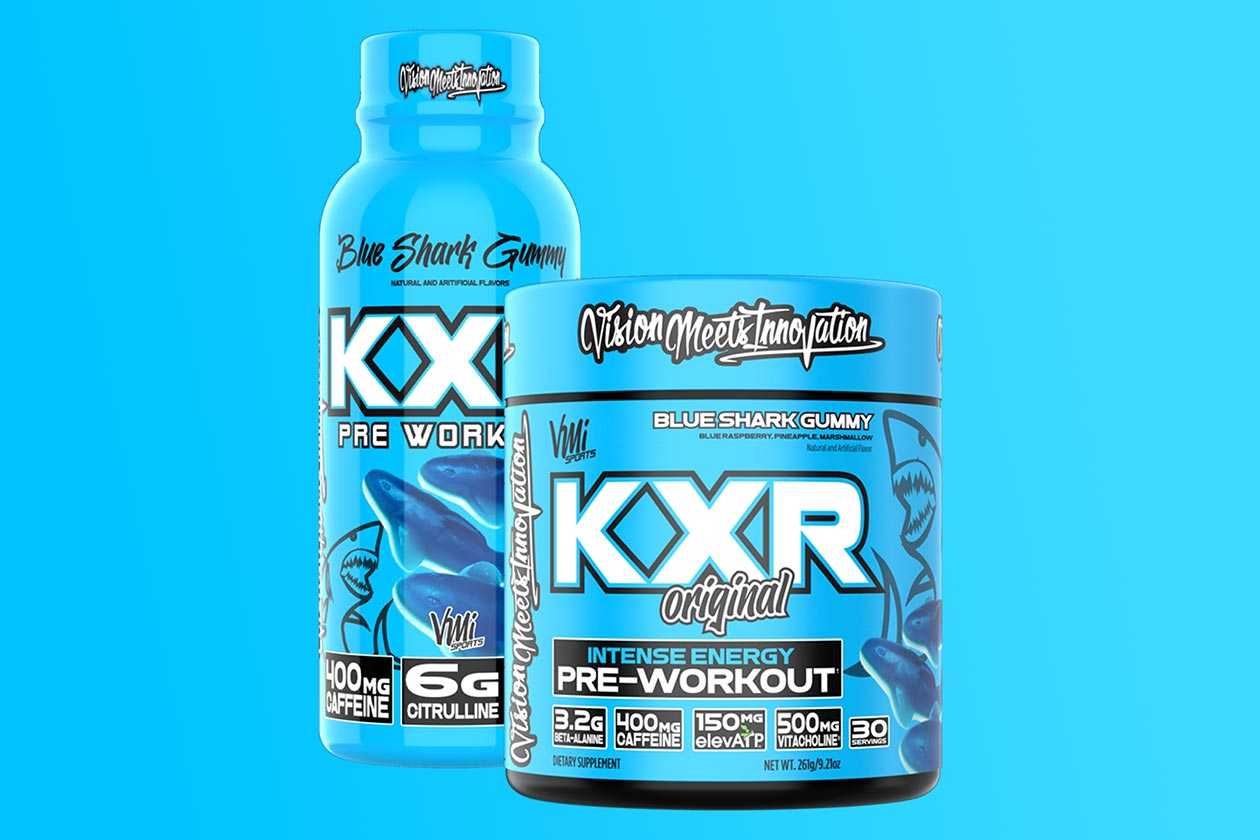 If you've ever had any of VMI Sports' popular supplements, you'll know the flavor experience is something it delivers very well on in the likes of its pre-workout K-XR and the protein powder Protolyte. In the coming weeks, the well-known brand is adding another flavor to the menu of its reliable pre-workout, and based on the description; it will continue that strong taste reputation.
VMI Sports has taken inspiration from a popular candy to create Blue Shark Gummy, a deliciously sweet combination of blue raspberry and marshmallow, and as mentioned, it is coming to the brand's pre-workout K-XR. To make the flavor even easier to enjoy, the brand is launching Blue Shark Gummy in both its original powder pre-workout and the on-the-go version, the K-XR RTD.
As you can see in the image above, VMI Sports is giving its Blue Shark Gummy K-XR supplement and K-XR RTD an alternative label design that takes the bright blue color of the candy and covers the entire product. Once again, the brand is planning to launch the flavor in both of the K-XR supplements in the coming weeks, with vmisports.com expected to be the first place to stock them.