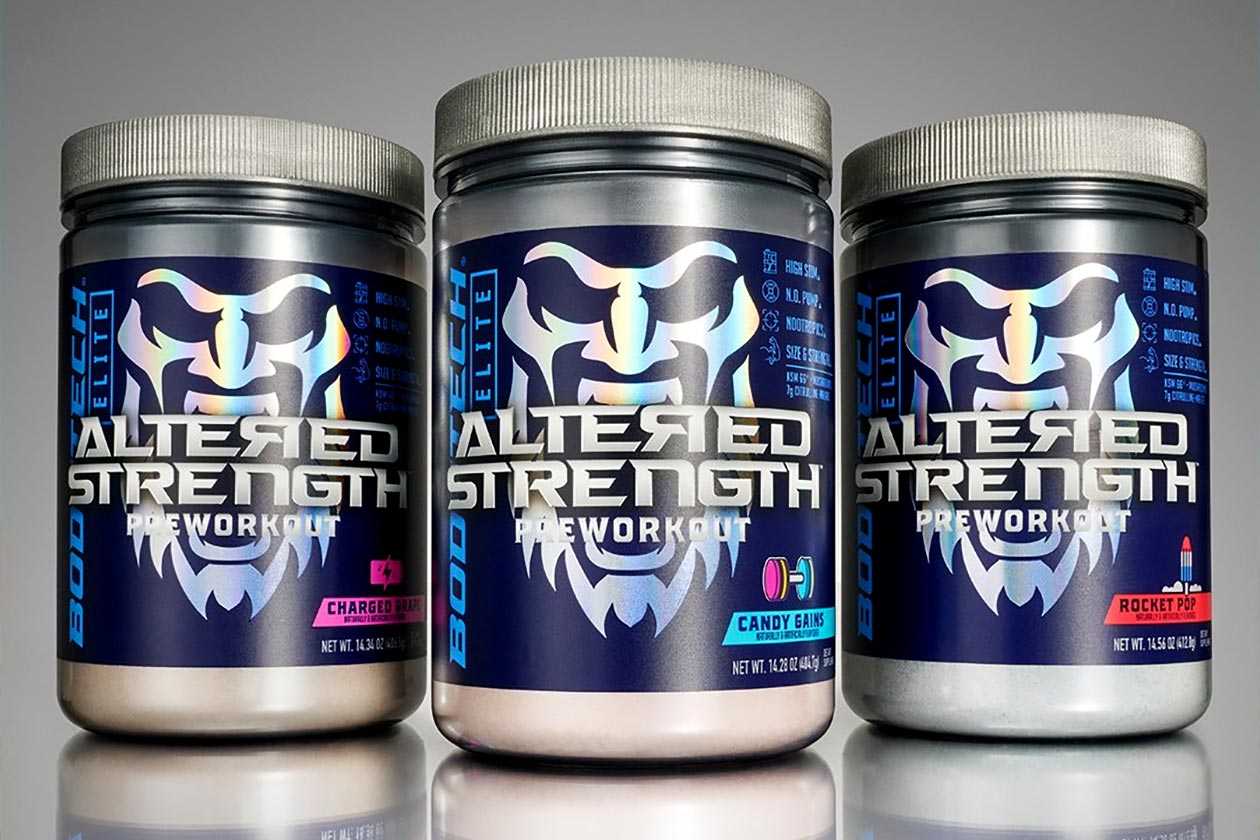 Body Tech is a house brand from the sports nutrition retailer The Vitamin Shoppe, and it has just entered the more premium side of the competitive pre-workout category with its advanced formula, Altered Strength. The supplement promotes all of the core pre-workout benefits, and like other brands taking a premium or more advanced approach, Altered Strength is packed with reliable branded ingredients.
To drive muscle pumps and performance in Body Tech's Altered Strength, you get a respectable 7g of citrulline malate at the usual 2:1 citrulline to malic acid ratio, and quality CarnoSyn beta-alanine at a full 3.2g. Coconut water is in there to additionally help performance at half a gram, as well as taurine, although Body Tech has kept the dose of that common component at just 100mg.
Moving on to the ingredients Altered Strength has in the mix for the stimulant side of the experience, there is 300mg of theobromine, 50mcg of huperzine a, and a light 100mg of AlphaSize branded alpha-gpc. The classic energy driver caffeine is in there too, at a precise 333mg per serving, and it's all-natural caffeine coming from green coffee bean.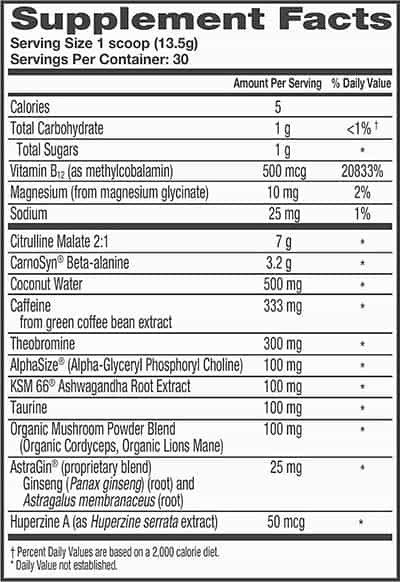 There are a couple of other ingredients filling out Body Tech's Altered Strength formula that aren't for your typical pre-workout benefits, including 25mg of Astragin to enhance absorption and get more out of the supplement. There is also the premium and study-backed KSM-66 ashwagandha known to support hormone health, performance, and muscle recovery, although here, it's lower than the usual 600mg at 100mg.
The Altered Strength pre-workout is now available from The Vitamin Shoppe, of course, with 30 full servings per tub, not the 20 you get in most other premium pre-workouts. The supplement has three flavors to choose from in Rocket Pop, Candy Gains, and Charged Grape, and the price isn't too bad, especially considering that it has 30 full servings, at $44.99 before any discount.