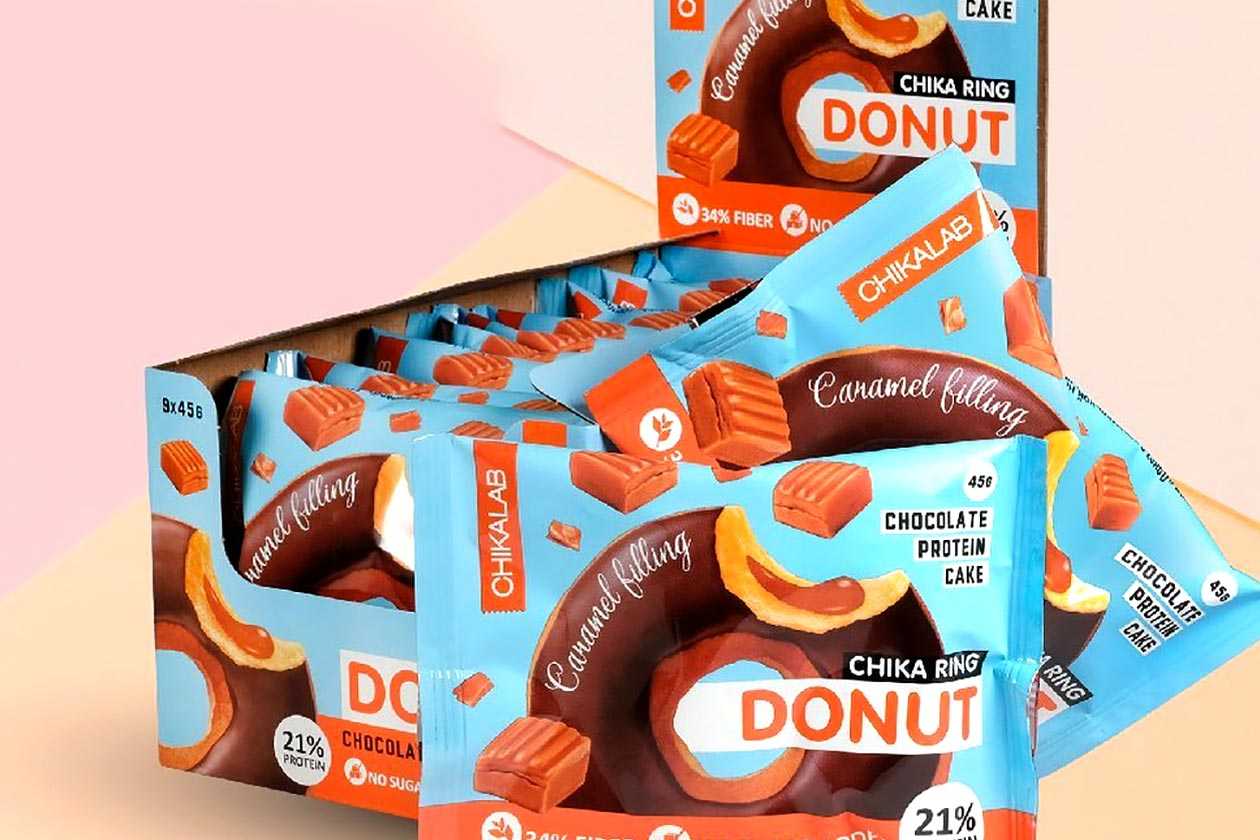 By now, you'll be very familiar with our back-to-back Functional Brand Of The Year Bombbar, known for its creative, unique, and always intriguing protein snacks and low-calorie treats. We've already seen many from the brand this year, and to close out the month of July, we have yet another from Bombbar, and in a format, we have yet to see from the ever-expanding company.
For its functional food-focused subbrand Chikalab, Bombbar has put together the Chika Ring Donut, which is a soft and doughy donut featuring a gooey filling and a sweet layer of chocolate across the top. The product packs a good amount of protein at 7.9 to 8.5g of protein, a little under 8g of fat, between 3 to 7g of carbohydrates, no sugar, and a reasonable calorie count of 147 to 150.
Bombbar's Chika Ring Donut certainly sounds like an enjoyable protein snack, especially with all of those key features in the chocolate topping and gooey center. There are two flavors of the product in Raspberry, featuring a raspberry jam filling, and Caramel, with a sweet and salty caramel filling, and both have the same doughy donut and milk chocolate across the top.
The Chika Ring Donut is available for purchase through Bombbar's online store, where like most of the tasty products from the brand, it is well-priced. Bombbar's high-protein, gooey center, and chocolate-topped donut carries a cost of 727₽ (11.68 USD) for a pack of nine donuts, which is just over $1 a piece.