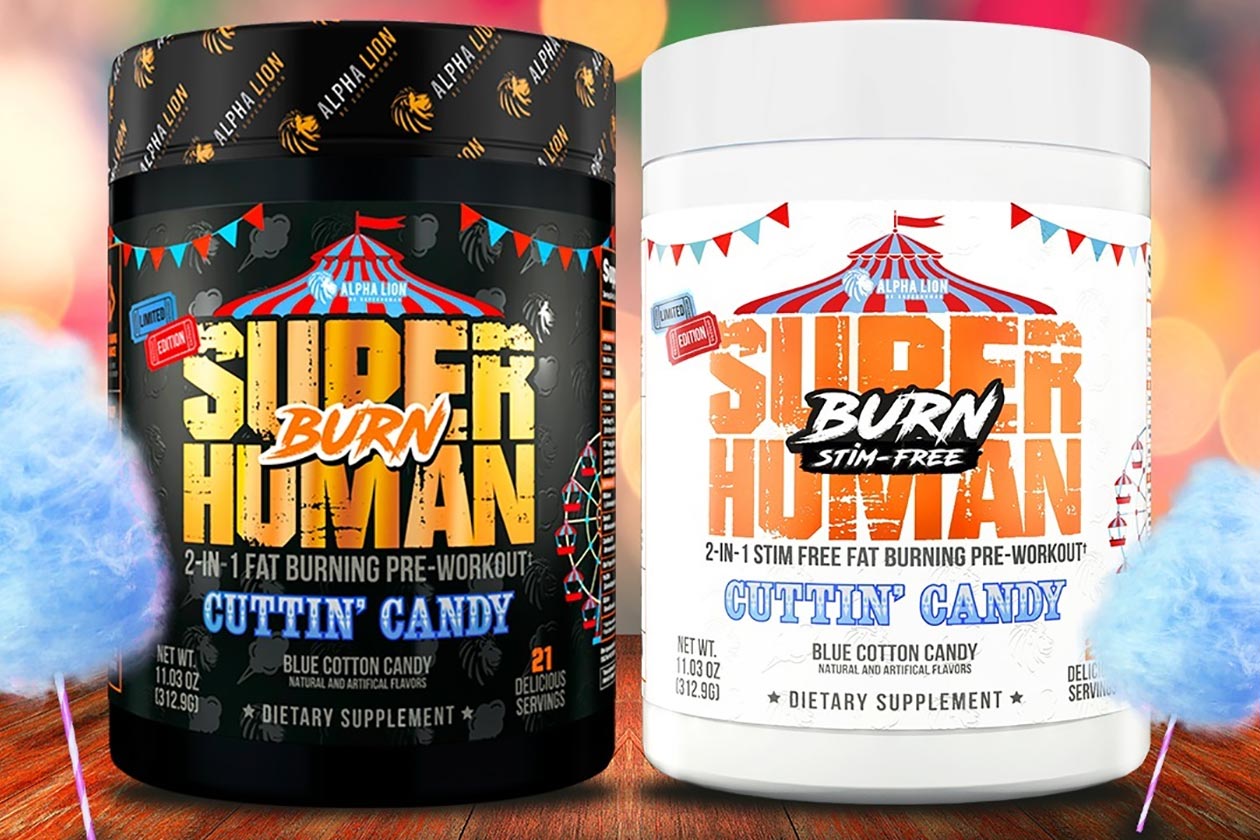 With the beginning of another month comes another couple of entries in Alpha Lion's incredibly consistent Pre-Workout Of The Month Series. The reputable brand has kept this series going for well over a year, where it drops two special edition flavors, each for a different pre-workout supplement. This month, however, it is one of the rare occasions we get the same flavor for two products.
For its August Pre-Workout Of The Month, Alpha Lion has created the fun and sweet-sounding blue cotton candy experience named Cuttin' Candy, a name that fits right in with the supplements it's launching in. The brand has put together the carnival-themed Cuttin' Candy flavor for its two hybrid, fat-burning pre-workouts, Superhuman Burn and the spin-off Superhuman Burn Stim-Free.
Alpha Lion is releasing its Cuttin' Candy Superhuman Burn and Superhuman Burn Stim-Free on August 3rd, which is Wednesday of next week, through the brand's online store. If you're not familiar with Alpha Lion's Pre-Workout Of The Month Series, you will want to get in as soon as possible, as there is only a limited amount of each product, and they tend to sell out relatively quickly.