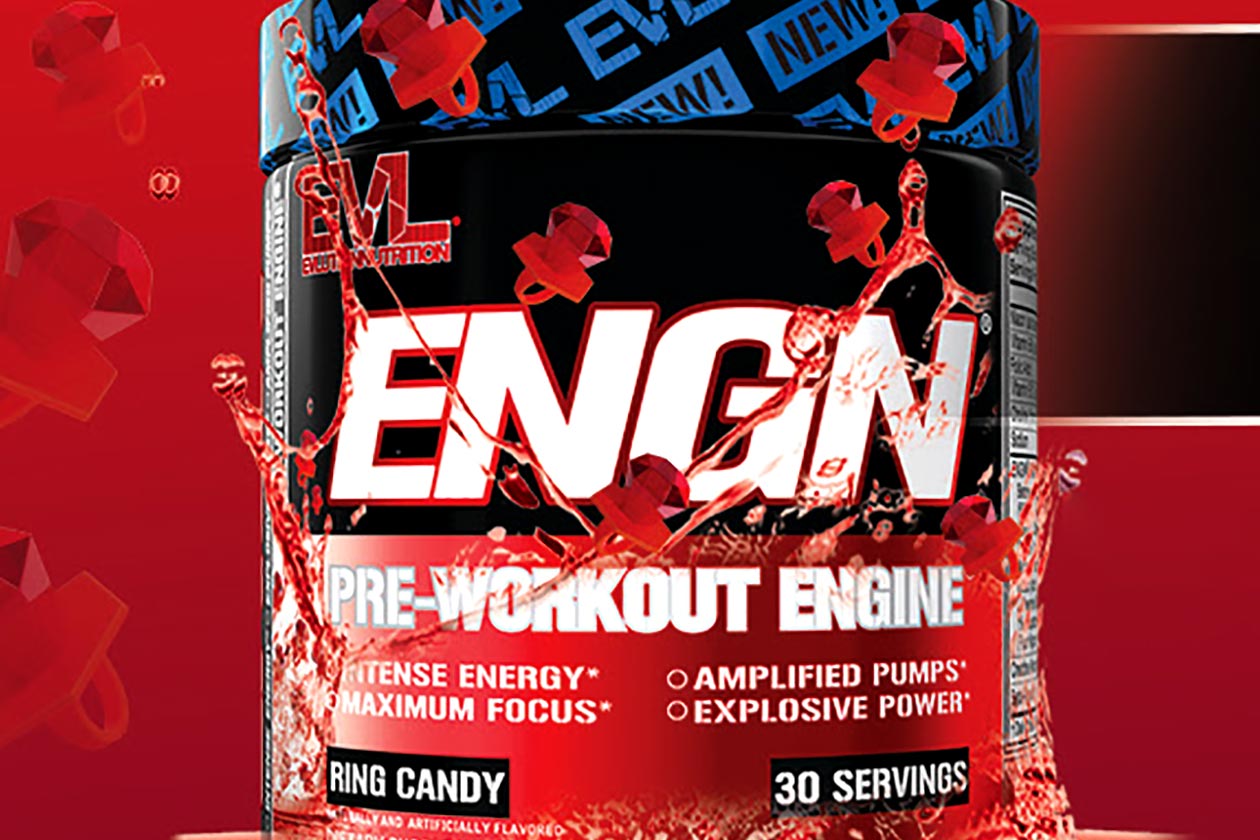 ENGN is the longest-running supplement in the extensive EVL lineup, which is its stimulant-powered pre-workout, fully transparent, and packing ingredients for energy, focus, and performance. The product has seen quite the variety of flavors in the several years it's been on the market and currently has five to choose from at Bodybuilding.com, including classics like Blue Razz and the more unique Pink Starblast.
There is a new flavor out this week for EVL's star pre-workout, although if you want to get your hands on it, Bodybuilding.com is not the place to go. The latest option for ENGN is exclusive to the brand's own online store at evlnutrition.com. Directly from the brand, the pre-workout is more expensive, coming in at $43.99 for a tub of 30 servings, but you can bring that down quite a bit to $35.19 when you buy it with two other items.
As for the flavor EVL has revealed and released, it is certainly on the more creative side with the candy-inspired and candy-named Ring Candy ENGN. The brand is actually celebrating the launch of the flavor with 20% off that specific product using the coupon code "RING20". Basically, it comes down to around the same price as Bodybuilding.com, and you don't need to get it in a bundle to get that better price of $35.19.