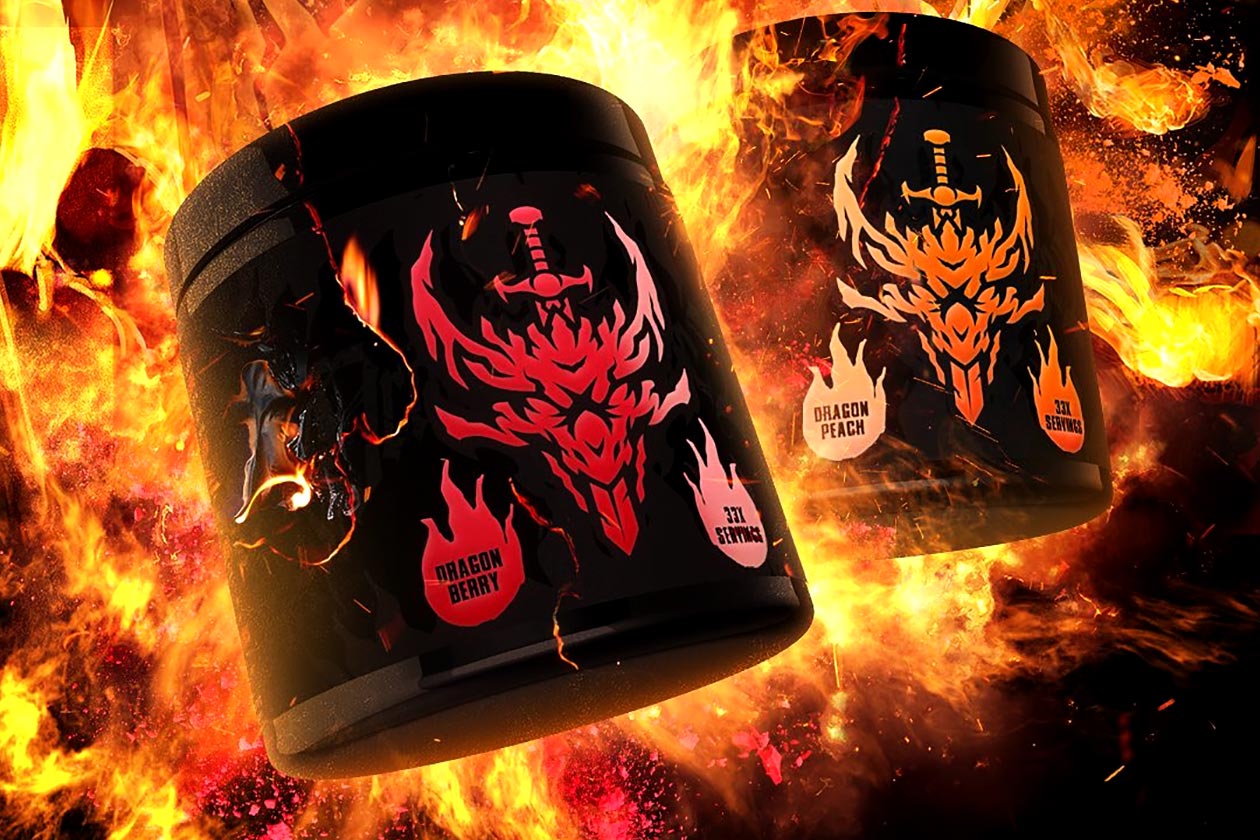 The advanced sports nutrition brand Gods Rage out of Germany has rolled out a supplement for energy and mental focus inside and outside of the gym, or really any time you could do with a smooth blend of those two always enjoyable benefits. It is a competitor for the popular nootropic space, and it has four ingredients supporting each side of the experience.
The latest from Gods Rage is Dragonslayer, available in powder format with two tasty flavors to choose from in Peach and Berry. On the ingredient side, as mentioned, you get an even amount to enhance energy and focus. The energy portion is powered by 5g of the premium carbohydrate Cluster Dextrin HBCD, a gram of taurine, and two sources of caffeine, combining for 172mg a serving.
Making up the other half of Gods Rage's Dragonslayer formula, to support mental focus, is half a gram each of cordyceps and choline bitartrate, a gram of n-acetyl-l-tyrosine, and 100mg of schisandra. Lastly, to top it all off and get more out of the nootroopic supplement, Gods Rage has thrown in 10mg of the ever-present absorption-improving ingredient black pepper.
Gods Rage Dragonslayer is already in stock and available from retailers in its local European market, including the reliable German sports nutrition store, Gigas Nutrition. From the retailer, Dragonslayer will cost you €34.90 (35.18 USD), and that is for a full-size tub of a rather odd number of servings at 23, again, with two refreshing tastes to choose from in Berry and Peach.