The health and wellness brand KOS is the latest to join the growing trend of gummy supplements with a full family of products, each for a different purpose. There are four items in the line, most of which explain what they're about in their names with Rise 'N Shine, Nighty Night, The Apple Of My Gut, and Intense Defense, and for a bit of extra presentation, the gummies are individually wrapped.
KOS Rise 'N Shine Gummies is an energizing supplement featuring a very light but complex 20mg blend of PurCaf natural caffeine, ashwagandha, B vitamins, and rhodiola. Next is Nighty Night, a sleep support gummy product built to help get a good night's sleep with a solid 6mg dose of melatonin, 50mg of theanine, and 70mg blend of chamomile, passionflower, lemon balm, lavender, and acerola.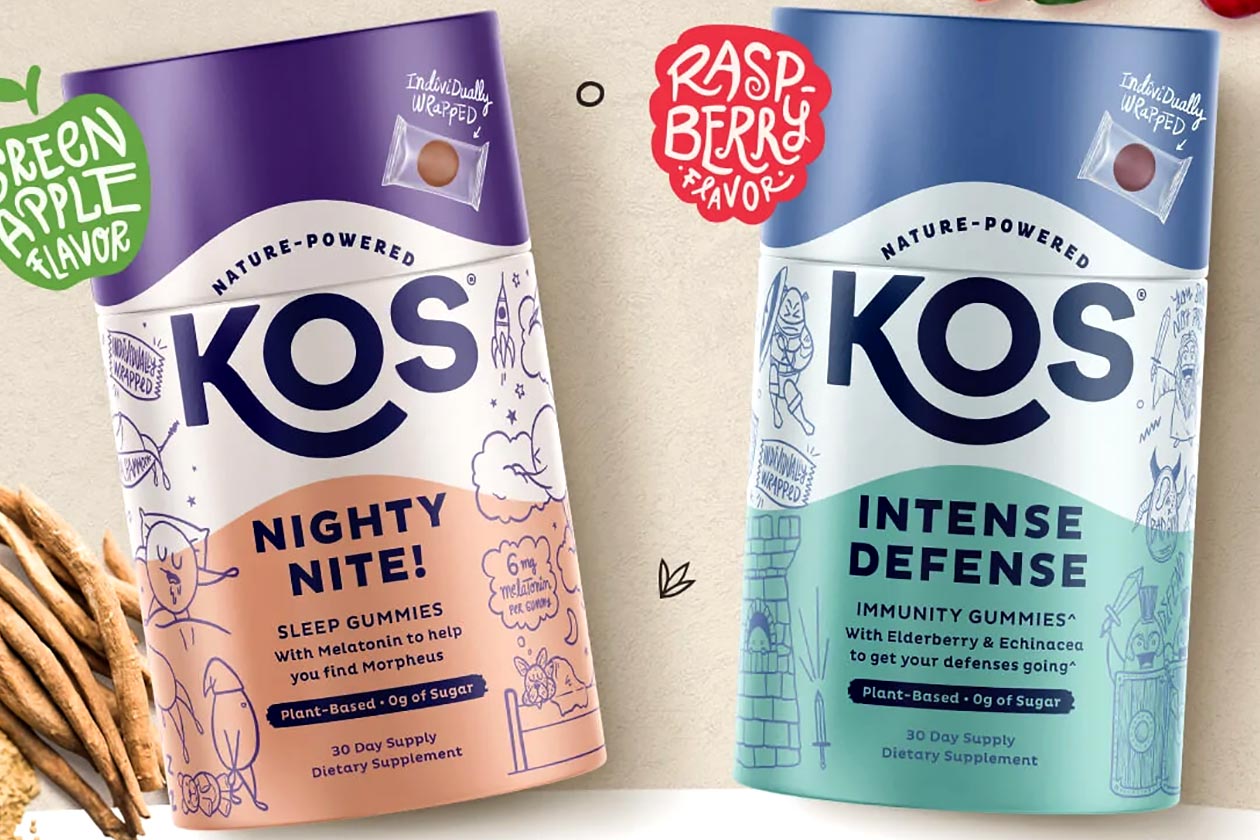 The Apple Of My Gut is, of course, KOS' gut health gummy packing half a gram of apple cider vinegar, beetroot, pomegranate, and a couple of B vitamins. Last but not least is Intense Defense, the less self-explanatory supplement, which is designed to improve and support immunity with several common immune ingredients in the mix, including 40mg of vitamin C, 10mg of zinc, and 115mg complex made up of acerola, elderberry, echinacea, and ginger root.
The collection of health and wellness gummy supplements fits right in with what you'd expect from KOS, bringing together simple sets of ingredients for a specific purpose, and squeezed into tasty gummies. To keep things nice and simple, the brand has priced Rise 'N Shine, Nighty Night, The Apple Of My Gut, and Intense Defense the same at $24.99 for a month's supply, and each in its own individual flavor.