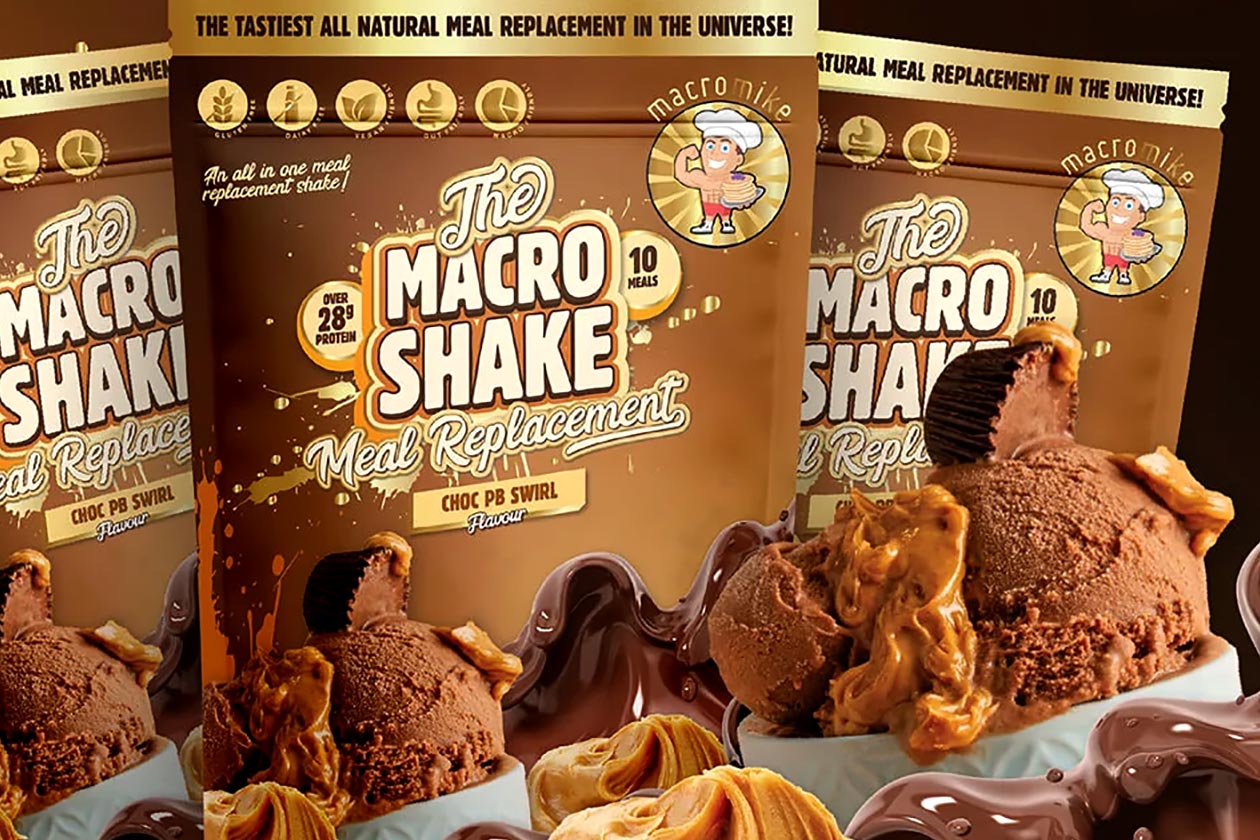 Macro Mike from Australia is an incredibly busy brand, frequently releasing special edition flavors of some of its staple and popular functional supplements like Plant Protein, Protein Pudding, and its Premium Almond Protein. This week we actually have an entirely new product to report on from the creative company, introducing the balanced meal replacement, Macro Shake.
Macro Mike's Macro Shake is a more nutritious, all-in-one type supplement, providing a well-rounded combination of macros, not just focusing on protein like most of the brand's other products. Macro Shake packs a solid 28g of protein per serving, with peanut, fava bean, and pea protein as its sources; 12g of carbohydrates, primarily from sweet potato; 4.7g of fat, and 204 calories.
As you can see by those numbers, you get a good amount of protein, like a traditional protein powder, but also a fair portion of carbohydrates and fat, and that reasonable calorie count of 204. Those macros are based on Macro Mike's Chocolate Peanut Butter Swirl Macro Shake, with its other flavor, Peanut Butter Vanilla Ice Cream, being slightly higher in protein but lower in carbs.
Macro Mike's well-rounded meal replacement does have a couple of bonus features as well, in added coconut milk to ensure a rich, creamy texture, and one billion CFUs of probiotics for gut health. Macro Shake is available from the brand's website at $49.95 (34.35 USD) for a ten-serving bag, $89.90 (61.81 USD) for a bag of each flavor, or $11.95 (8.22 USD) for a sample of each.