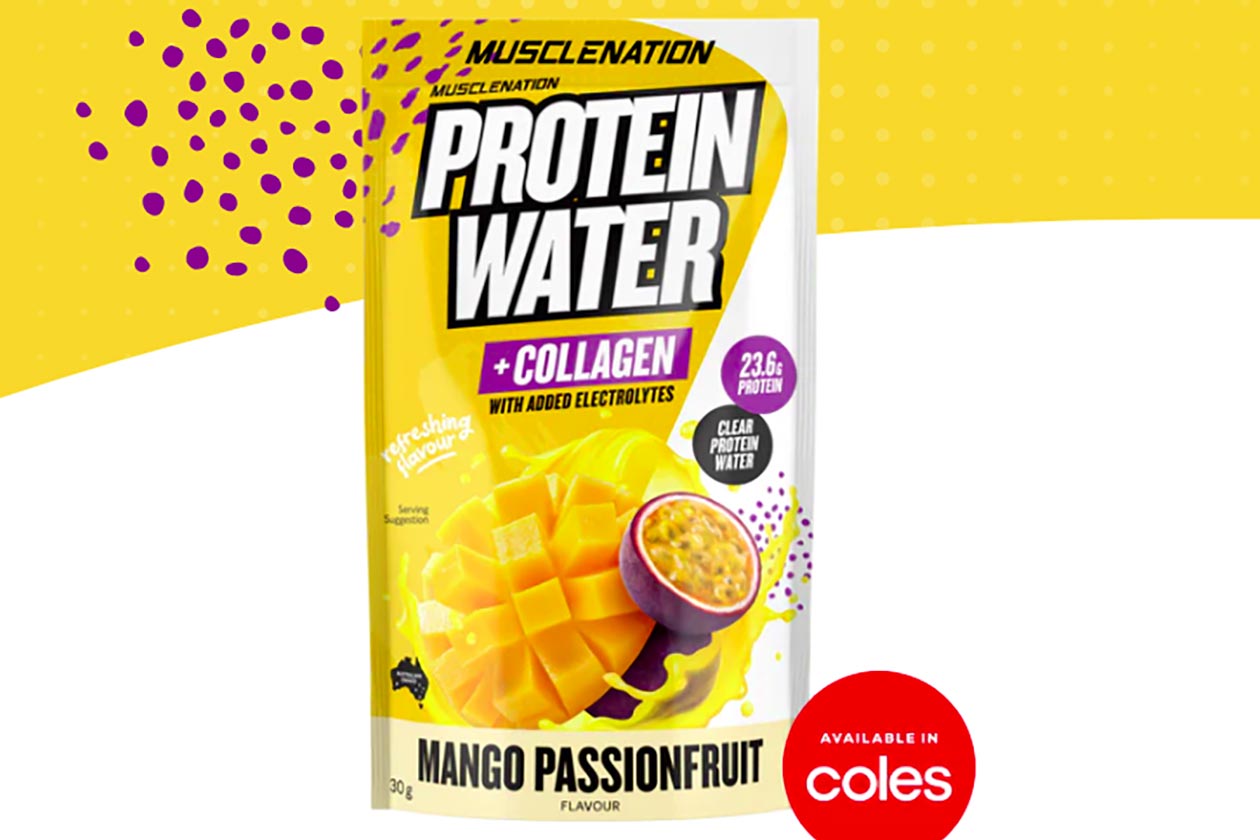 The clear and fruit-flavored protein powder trend has been finding its way into many different sports nutrition brands over the years, and it's even grown into other categories with clear and refreshing meal replacements and mass gainers. The trend has also ventured outside North America and into international markets, and this week it takes us all the way to Australia and the popular brand Muscle Nation.
Protein Water is Muscle Nation's take on the clear and refreshing protein powder trend, although unlike most of the supplements of this type, it is not made with just whey isolate. Protein Water provides a solid 23g of protein per serving from collagen and whey isolate, and we have it in the news today as Muscle Nation has given it another flavor, seeing the original Raspberry joined by Mango Passionfruit.
Protein Water is one of Muscle Nation's many supplements exclusive to the major Australian supermarket chain Coles, which is where you need to go to get your hands on the all-new Mango Passionfruit flavor.