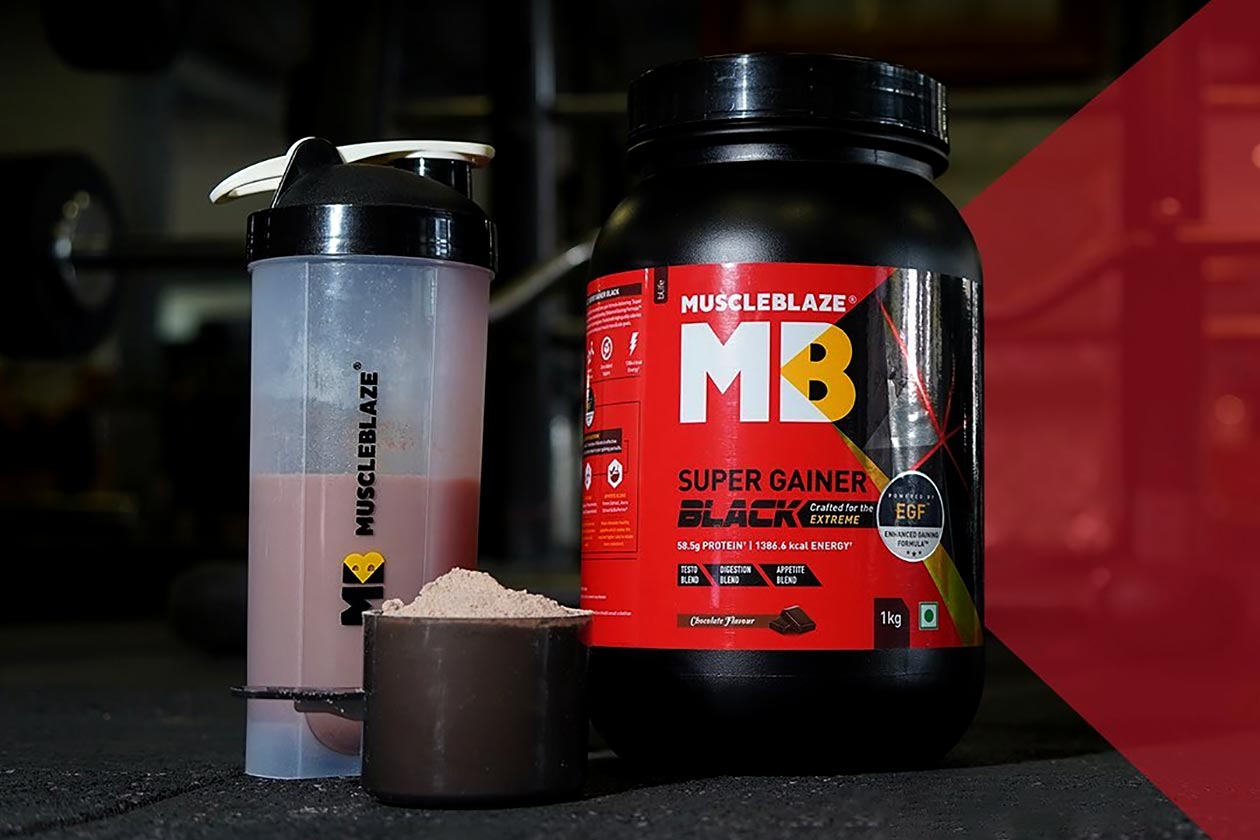 As we've mentioned many times before here at Stack3d, the Indian brand MuscleBlaze has a mountain of competitors in the protein powder category, from straightforward whey blends to more premium, probiotic-enhanced supplements. Many of the protein-based products are also high-calorie gainers, and this month we've got another one of those with MuscleBlaze introducing Super Gainer Black.
Super Gainer Black is actually similar to MuscleBlaze's already available Super Gainer XXL, with only a few small differences in macros. Super Gainer Black has the same calories at 375 in a 100g serving, coming from 12g of protein, 78g of carbohydrates, 10g of that sugar, and 2g of fat. Like Super Gainer XXL, it is also infused with a full spectrum of vitamins and minerals, and enzymes to improve digestion.
Where Super Gainer Black separates from Super Gainer XXL, is the newer mass gainer of the two comes with a handful of extra ingredients to improve and support muscle building. Super Gainer Black has a 1.07g blend of testosterone-boosting ingredients in ashwagandha, tribulus, safed musli, and fenugreek, and 400mg of fennel, jeera extract, and BioPerine black pepper, included to enhance appetite.
As MuscleBlaze continues to fill out the protein powder category, it has to be creative with its entries and give them a point of difference, something Super Gainer Black clearly has, especially next to the similar Super Gainer XXL. You can purchase the testosterone and appetite-enhancing mass protein from the brand's website for a bit more than Super Gainer XXL at ₹999 (12.50 USD) for a tub of ten servings.