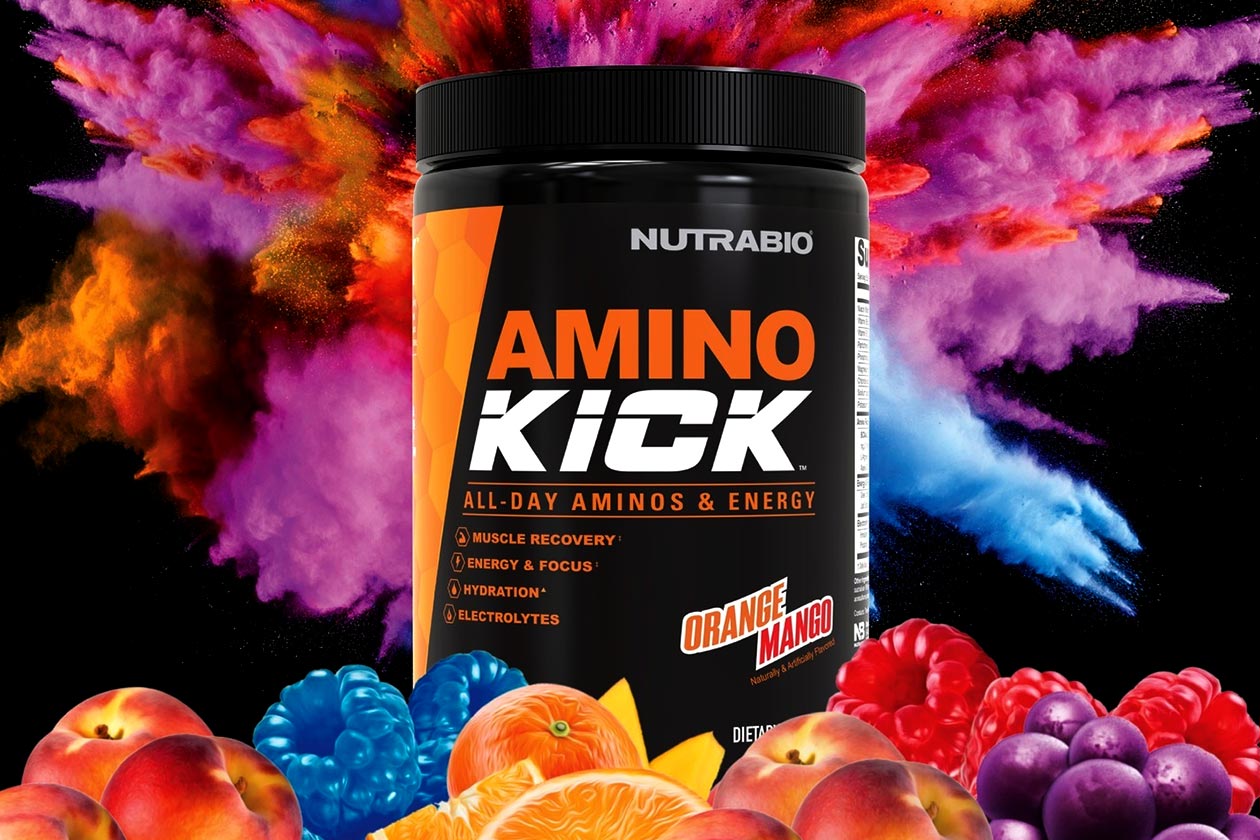 As promised, on the 1st of July, Nutrabio ended its brick and mortar exclusivity on its major entry into the world of energized amino supplements, Amino Kick, and launched it online at nutrabio.com. You can now purchase the hybrid product directly from the brand through its website, although if you're eager to give it a try, you'll want to get in before the end of today.
To celebrate the launch of Amino Kick and 4th Of July, Nutrabio is offering a sizeable 20% discount on the supplement's already competitive price tag. As previously confirmed, the price of Amino Kick and its 30-serving tub size packing 6g of aminos and 100mg of caffeine, is $23.99; however, with that limited time 20% off, you can save almost $5 and grab it at $19.19.
Nutrabio has all six flavors of Amino Kick in stock and is available in its online store with Passionfruit Pineapple, Orange Mango, Blue Raspberry, Georgia Peach Tea, Raspberry Lemonade, and Grape Berry Crush. Once again, that celebratory sale ends at midnight tonight with no coupon required, and if you can push your order total over $100, you'll also get free shipping.