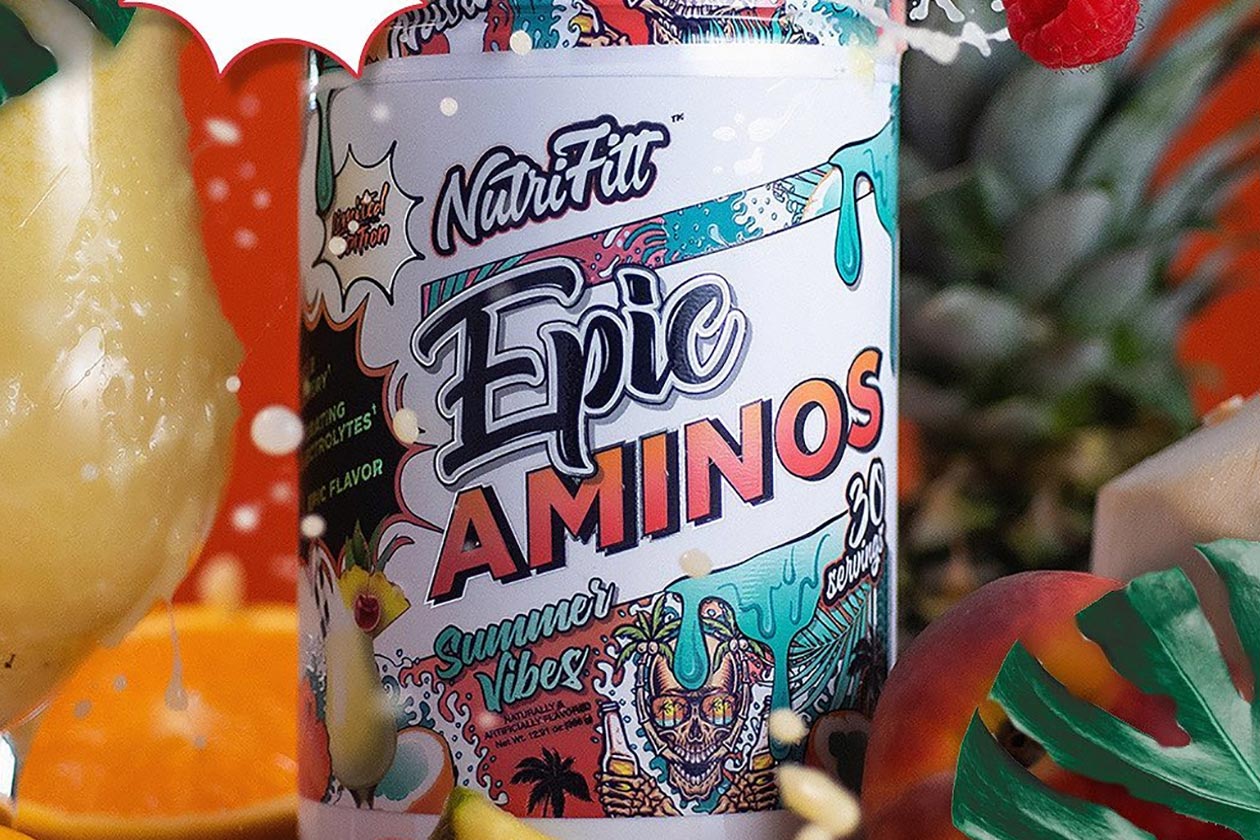 NutriFitt has evolved into an incredibly eye-catching and great-looking brand, with its current label designs popping in detailed renders and firsthand photographs. The products stand out even more so with every flavor as they each have a different theme to match the taste, and that is present once again in the latest flavor of its amino cocktail, Epic Aminos.
NutrFitt's amino competitor Epic Aminos features a comprehensive formula of all nine EAAs, a solid 6g of BCAAs, and another 2g of the premium Amino9 blend. It also comes with electrolytes for hydration, a gram of taurine, and AstraGin for better absorption. The new flavor the brand has added to the product's menu is Summer Vibes, a refreshing summery combination of fruits like raspberry, pineapple, and cherry.
The only catch with NutriFitt's Summer Vibes Epic Aminos is that it's only going to be around for a limited time, which does make sense with a name like Summer Vibes. You can pick it up from the brand's website at $37.99 for a tub of 30 full servings.