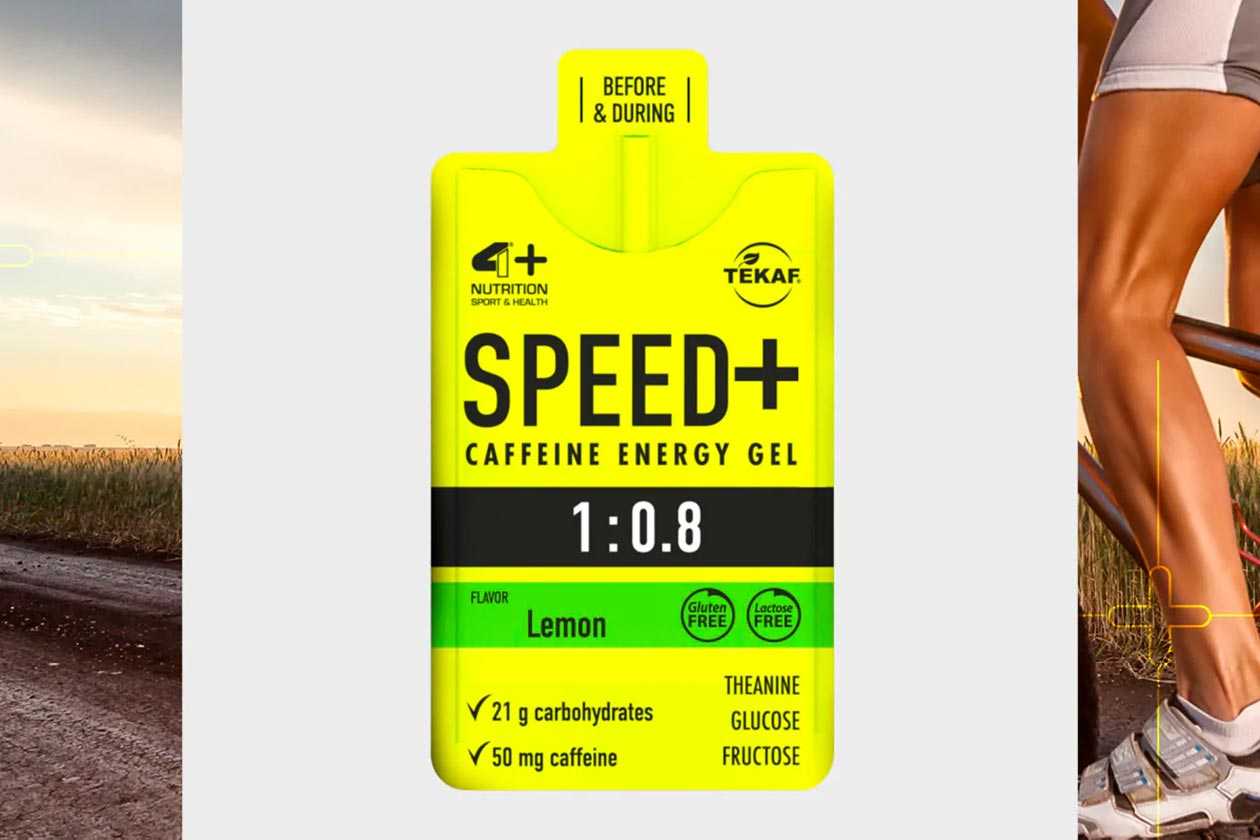 Speed+ is the latest sports nutrition creation from the bright yellow Italian brand 4+ Nutrition which has a fairly straightforward formula, and a convenient and obvious purpose. Speed+ is a squeeze gel-format product bringing together familiar and reliable ingredients to boost energy wherever and whenever you need it, and fuel to drive performance and endurance.
4+ Nutrition's Speed+ packs 21g of carbohydrates from glucose and fructose into a pocket-sized 50ml gel pack. Alongside the carbs, the brand has squeezed in 100mg of theanine and 50mg of caffeine to increase and enhance energy and focus. It is indeed a very simple set of ingredients, but a convenient one, ideal for before or during exercise, activity, or a workout.
It is also worth noting on the front of a packet of Speed+, 4+ Nutrition has the numbers or ratio, 1:0.8, which could also be written as 5:4. That does mean something, as it's what the brand refers to as the optimal ratio of glucose to fructose, supporting improved absorption, which 4+ Nutrition goes into a bit more detail on in the Speed+ product page on its website.
4+ Nutrition's carefully and thoughtfully crafted Speed+ energy gel is available now in its home country of Italy, including through its online store, where you can get it in the one Lemon flavor at €2.30 (2.34 USD) each or €55.20 for a box of 24, which works out to that same €2.30 a piece.