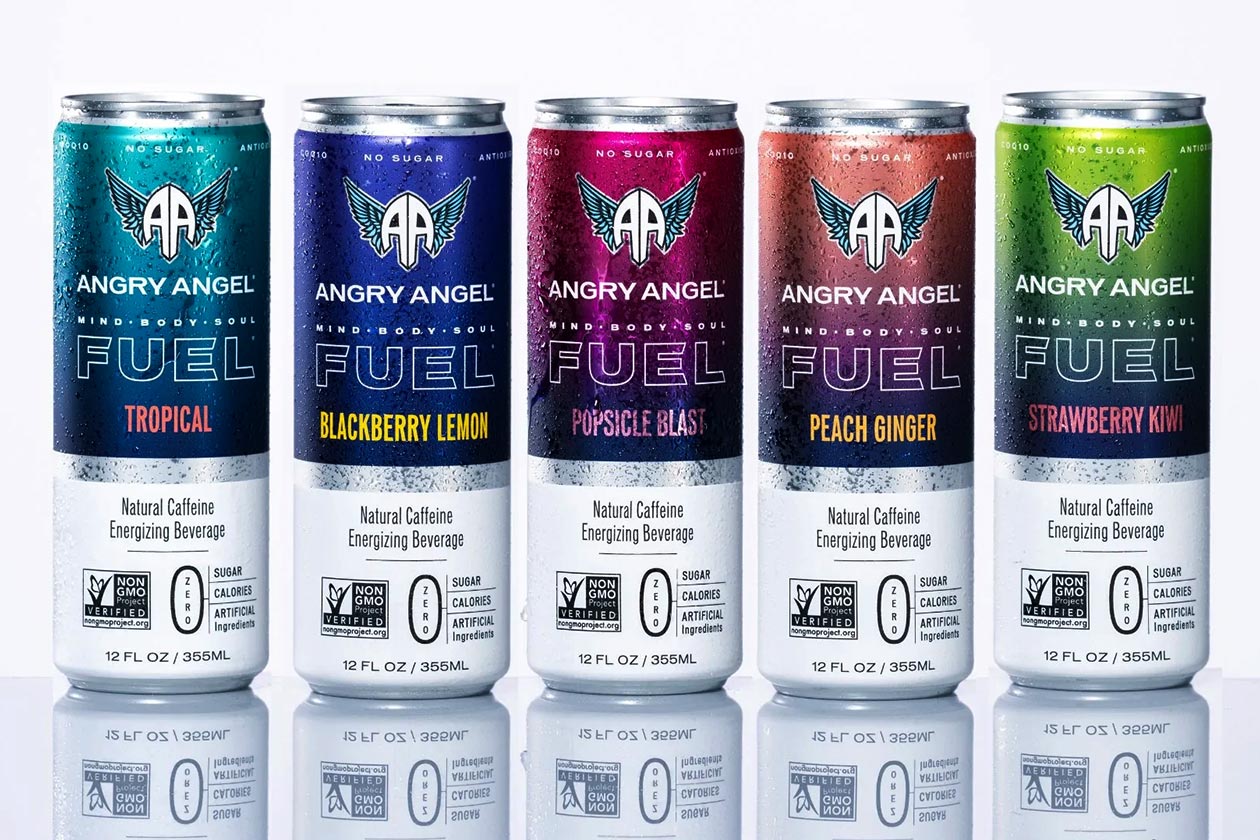 Angry Angel is another competitor in the energy drink space that, like some others we've already shared today, is expanding the selection of flavors it has available for its flagship beverage. Currently, the brand has just one product available, named Mind Body Soul Fuel, and it is a bit different from most others in the space, featuring a blend of B vitamins, coQ10, and 120mg of natural caffeine from yerba mate.
Up until recently, Angry Angel had two tastes to choose from for its energizing Mind Body Soul Fuel beverage in Tropical and Blackberry Lemon, both featuring no sugar, carbohydrates, or calories. The growing brand has taken that lineup to five, welcoming a classic Strawberry Kiwi to the Mind Body Soul Fuel family and two significantly less traditional flavors in Popsicle Blast and an intriguing Peach Ginger.
The several new additions to Angry Angel's Mind Body Soul Fuel menu keep the theme of the originals going and have absolutely no sugar, carbohydrates, or calories, and are free of any artificial ingredients. All of the flavors are available from angry-angel.com at $38.95 for 12, $64.95 for a case of 24, or if you want to try them all, there is a variety bundle with one of each of the five flavors, but it's the same price as 12.