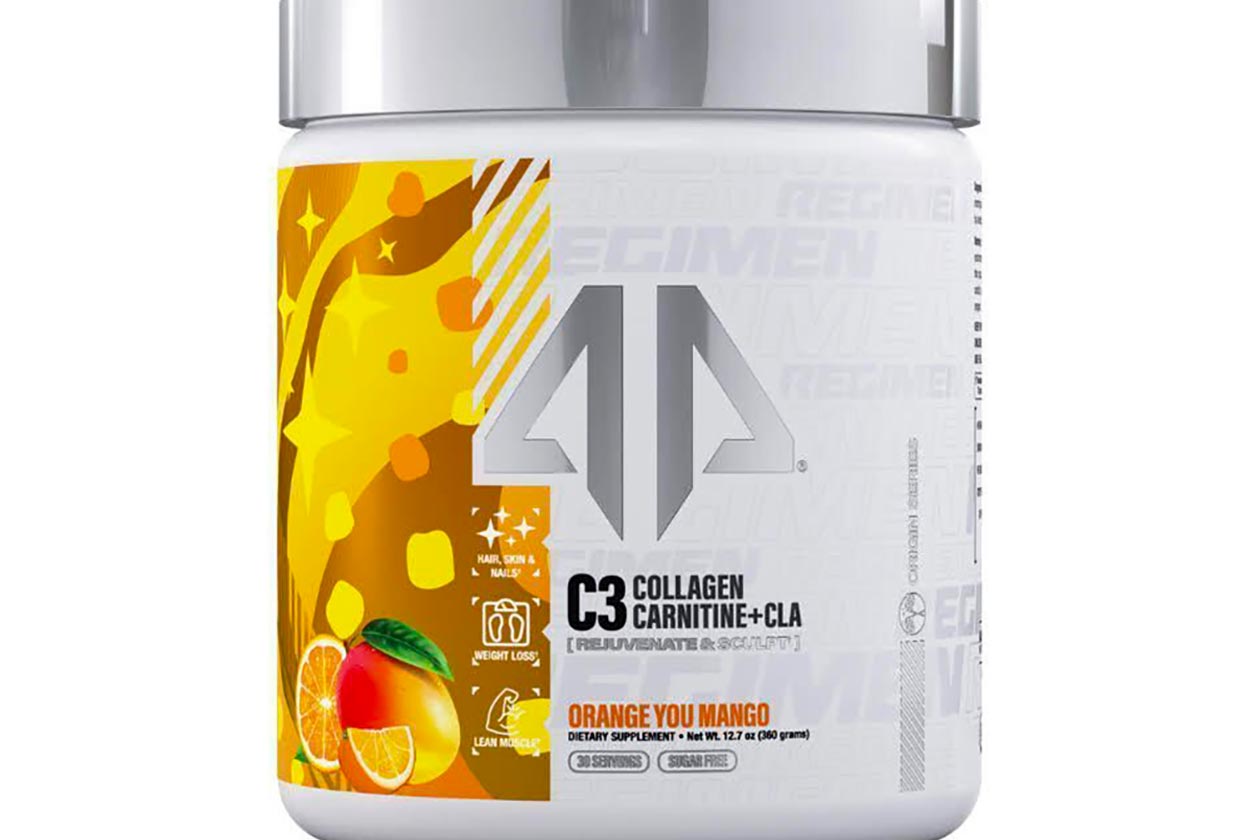 An all-new supplement from the gradually growing and expanding AP Regimen has shown up at the sports nutrition retailer Performance Supplements. It goes by the name of C3, and it's essentially the brand's dive into the world of health, wellness, and beauty, combining three key ingredients, all of which start with the letter "C", hence the name C3.
AP Regimen's C3 brings together collagen to support healthy hair, skin, and nails, and the common weight loss ingredients, carnitine and CLA. We haven't seen the facts panel for the supplement, but it has plenty of room to deliver reliable dosages like we know the brand can. C3 has the usual 30 servings per tub to supply you for an entire month, and they each weigh 12g, so again, it has the space for effective amounts of everything.
AP Regimen's combination of collagen, carnitine and CLA in C3 has been produced in flavored powder format, and it has several flavors right out of the gate in Watermelon Sugar, Orange You Mango, Peachy Nectar, and Lemon Meets Lime. As mentioned, the product is available at from the brand's retail partner Performance Supplements at a price of $44.99.