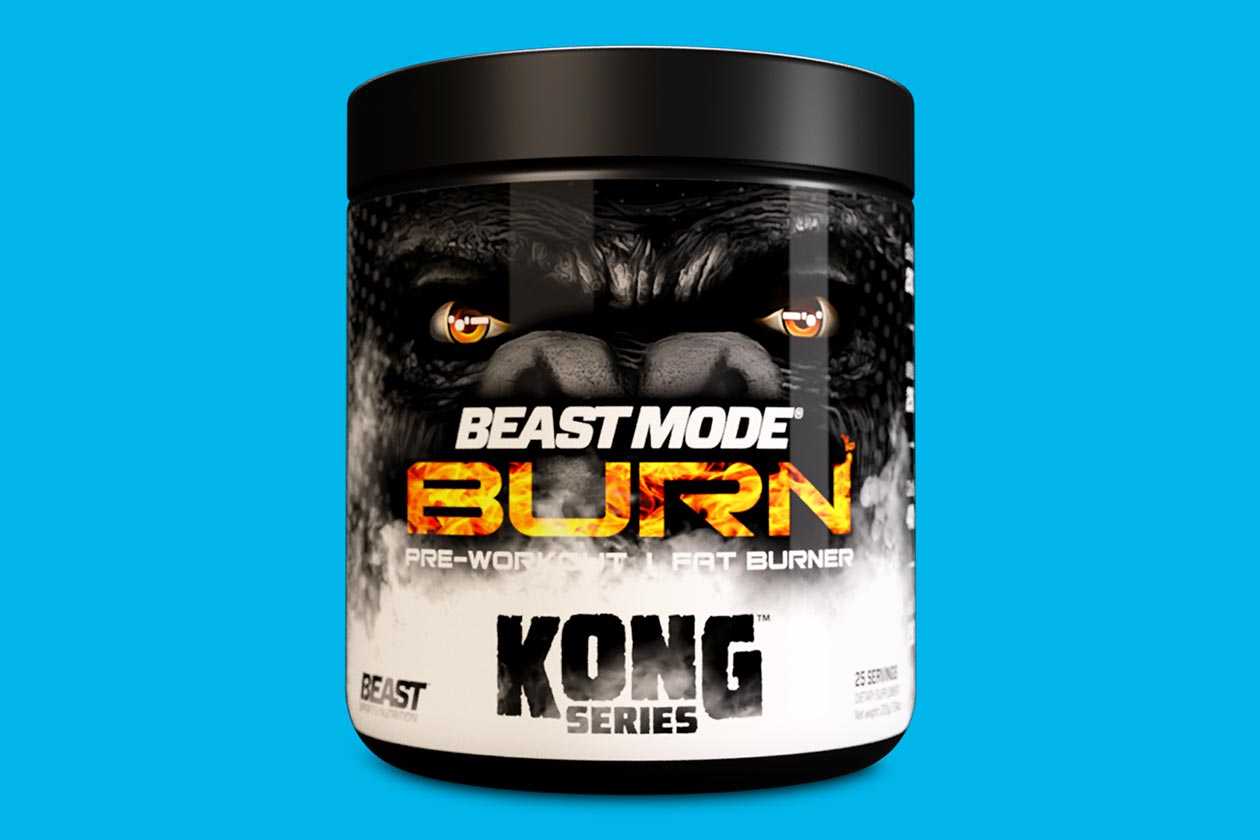 Fresh off a sneak peek of the product at this year's Stack3d Supplement Expo, legacy brand Beast Sports has completely revealed and released the first entry in its Kong Series with Beast Mode Burn. As previously confirmed, the supplement features a hybrid formula, bringing together reliable pre-workout ingredients as well as components to improve and enhance weight loss.
Beast Sports' Beast Mode Burn is available first through its online store at beastsports.com, where it'll cost you $39.99 for a full-size tub of 25 servings in the one Peach Sangria flavor. As mentioned, it is the first entry in the brand's more hardcore Kong Series, which is eventually going to include the already available Beast Mode X, once it's rebranded, as well as a recently confirmed powerhouse nootropic.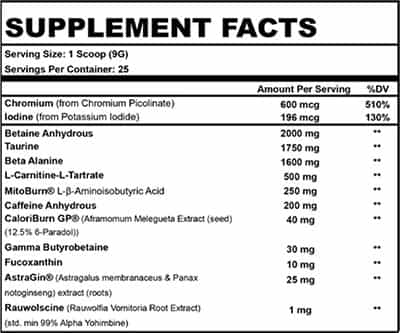 You can see the facts panel for Beast Mode Burn in the image above, where Beast Sports has indeed followed through on its promise and brought together a nice balance of pre-workout and fat-burning ingredients. On the pre-workout side, Beast Mode Burn has 2g of betaine, 1.6g of beta-alanine, 1.75g of taurine, a moderate 200mg of caffeine, and 1mg of alpha yohimbine.
Then to support weight loss, Beast Sports has packed Beast Mode Burn with 30mg of the thermogenic enhancer GBB, 250mg of premium Mitoburn, half a gram of carnitine tartrate, and 40mg of CaloriBurn branded grains of paradise. To top it all off, the brand has also included the reliable, proven, and premium AstraGin at 25mg to improve absorption of the hybrid pre-workout.