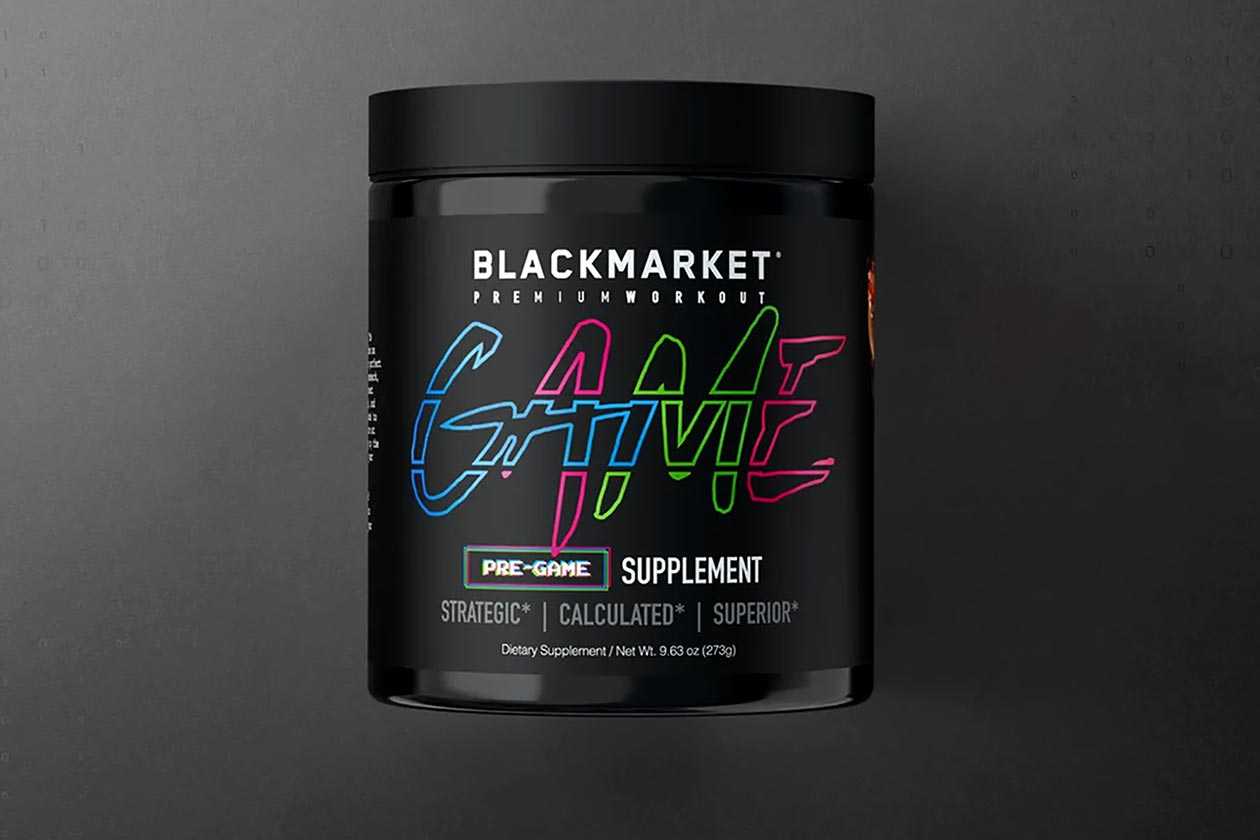 The original underground supplement company Black Market has always been known for its variety of pre-workouts, all starting with its hard-hitting, DMAA-era powerhouse products, AdreNOlyn Bulk and AdreNOlyn Cuts. The brand has introduced many other pre-workouts over the years with the likes of Tone, Stim, and Fit, and now it is taking its reputation into the growing world of gaming supplements with Black Market Game.
Effects and formula
Black Market Game is a product designed specifically for gamers, which is a category that has become incredibly crowded over the past couple of years. The underground brand has taken a complex and comprehensive approach to the space, bringing together a variety of ingredients and respectable dosages for increased and enhanced energy, mental focus, cognition, reaction time, and alertness, all beneficial in the heat of battle.
The main goal behind Black Market Game is to keep you energized, focused, and level-headed for a sustained period of time, and that is all backed by the formula outlined in the facts panel above. A full serving of Game, which can be halved for a lighter experience, includes a gram each of lion's mane and tyrosine, 300mg of caffeine, half a gram of GABA to keep you calm and collected, and the one premium component in the clinically supported Bacognize branded bacopa at 300mg a serving.
After all these years of following Black Market and sharing news and updates, this is really the first time we've seen it jump into a trending category. The brand has expanded its selection of pre-workouts, done standalone supplements, and introduced the amino line Guerilla, but again, this is a bit of a first from Black Market and refreshing to see.
Where to buy
Black Market will be releasing its gaming category debut shortly, and it will be available for cheaper than any of its pre-workout products, coming in right around others in the space at $39.99 for a full-size tub. The typically sports nutrition-only brand has also kept the number of servings in Black Market Game right around its competition at 20 full or 40 half, and it is going to be available in an enjoyable flavored powder format.