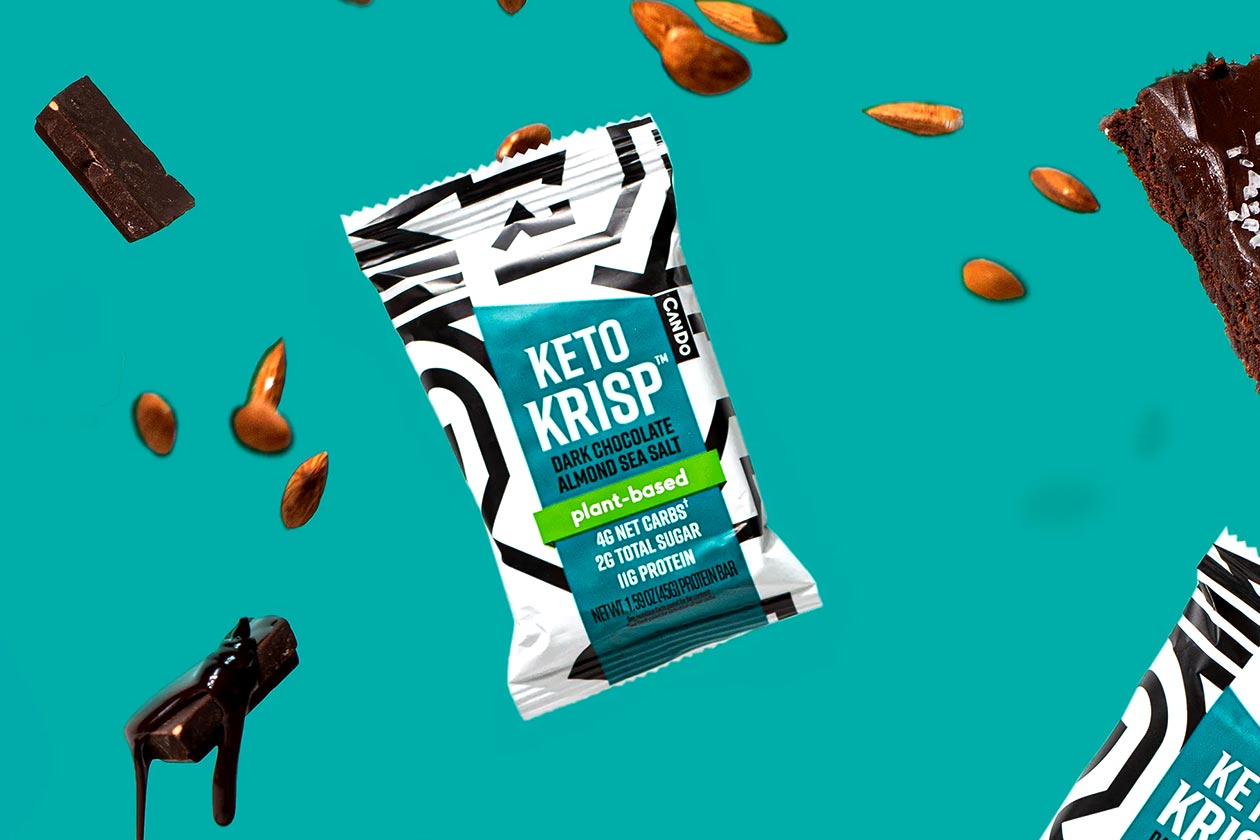 Keto Krisp is the flagship protein snack from the functional brand CanDo, and it comes in a traditional format with a moderately sized 45g bar. While the product is high in protein, as per the name, it is also keto-friendly, providing a reasonable 11g of protein, 4 of net carbohydrates, only 2g of that sugar, 13g of fats, and 190 calories, with some marginal variations across Keto Krisp's many different flavors.
CanDo recently released another option for its signature on-the-go product, which already had a fair amount of tastes to choose from at seven, including the likes of Chocolate Raspberry and the plant-based Blackberry Jelly. Joining that lineup and taking the menu to a total of eight is another vegan-friendly option made with soy crisps instead of dairy crisps, in Dark Chocolate Almond Sea Salt.
Like most modern sports nutrition and functional food companies, the best place to get your hands on the latest from CanDo is directly through its online store, where the new Dark Chocolate Almond Sea Salt is in stock and available at $35.99 for a box of a dozen keto-friendly bars.