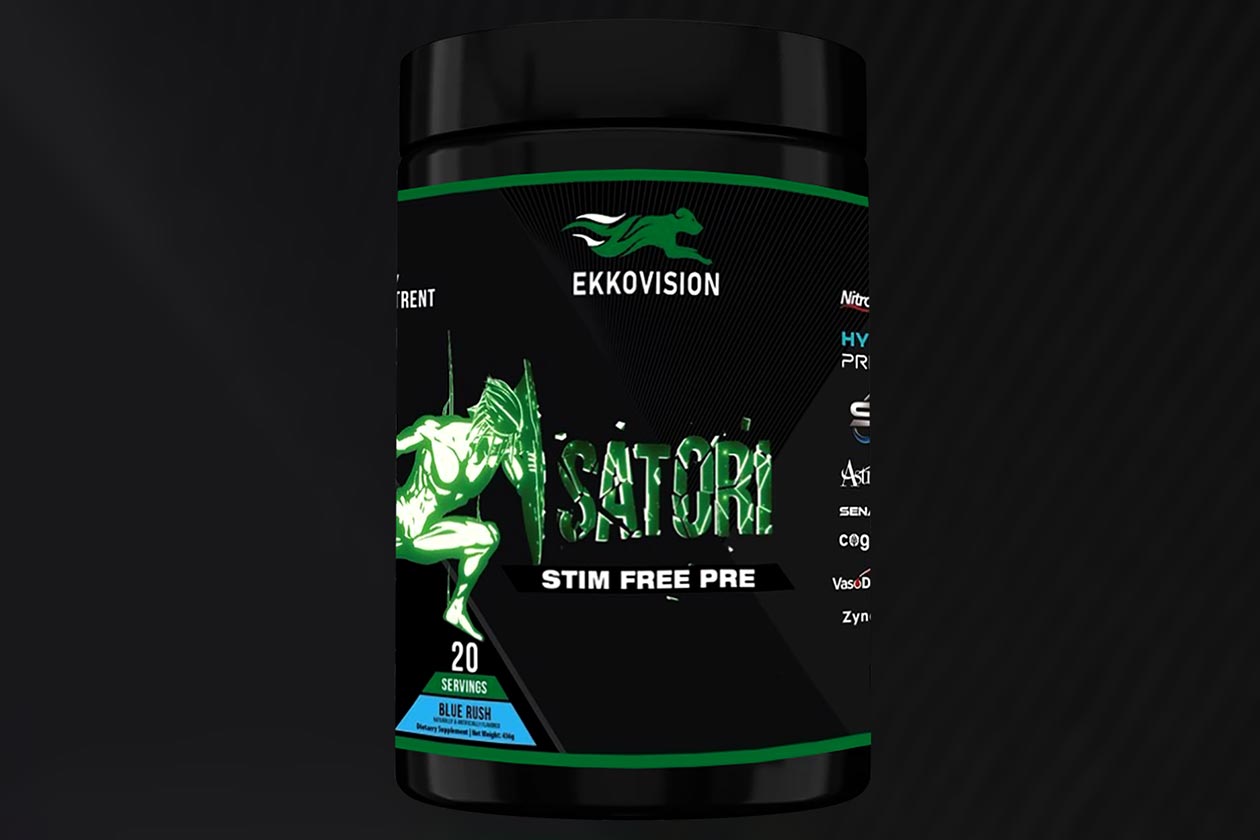 Ekkovision is an up-and-coming brand that recently gained a lot of attention due to the absolutely packed-out formula behind its pre-workout Dethroner. The supplement brings together a whole host of ingredients to drive energy, pumps, and performance, with many of those being branded components, some of them at amounts we've never seen before, including a gram of VasoDrive and 150mg of Senactiv.
Next month Ekkovision is welcoming another competitor for the pre-workout category, although this one is only going to be around for an extremely limited time with just 750 units produced. The supplement is named Satori, and it will be a caffeine-free pre-workout built to support mental focus, muscle pumps, and performance, and while it doesn't have caffeine, it does have another ingredient to help with energy.
You can see the facts panel for Ekkovision's Satori in the image above, and similar to its other supplements, it is not short on highlights. The brand has truly filled this one out, with key features like VasoDrive at 750mg and Nitrosigine at 1.5g to improve muscle pumps, 100mg of Senactiv to support performance, and half a gram of alpha-GPC and 100mg of CognatiQ, previously Neurofactor, to enhance focus.
As mentioned, while Ekkovision's Satori is caffeine-free, it still has components to drive energy by way of Zynamite, described as an alternative to caffeine and promoted for its ability to increase mental and physical energy, which should make for an interesting inclusion in the upcoming pre-workout.
Ekkovision's pre-workout Satori is going to be available for pre-order in a few weeks on Thursday the 15th of next month, through the brand's official online store at ekkovision.com. Once again, it will be extremely exclusive, with only 750 tubs being produced, so you'll want to get in soon after it goes live. The price of Ekkovision's Satori is $55 using a coupon code like "ENTTY8" for a tub of 20 maximum servings.