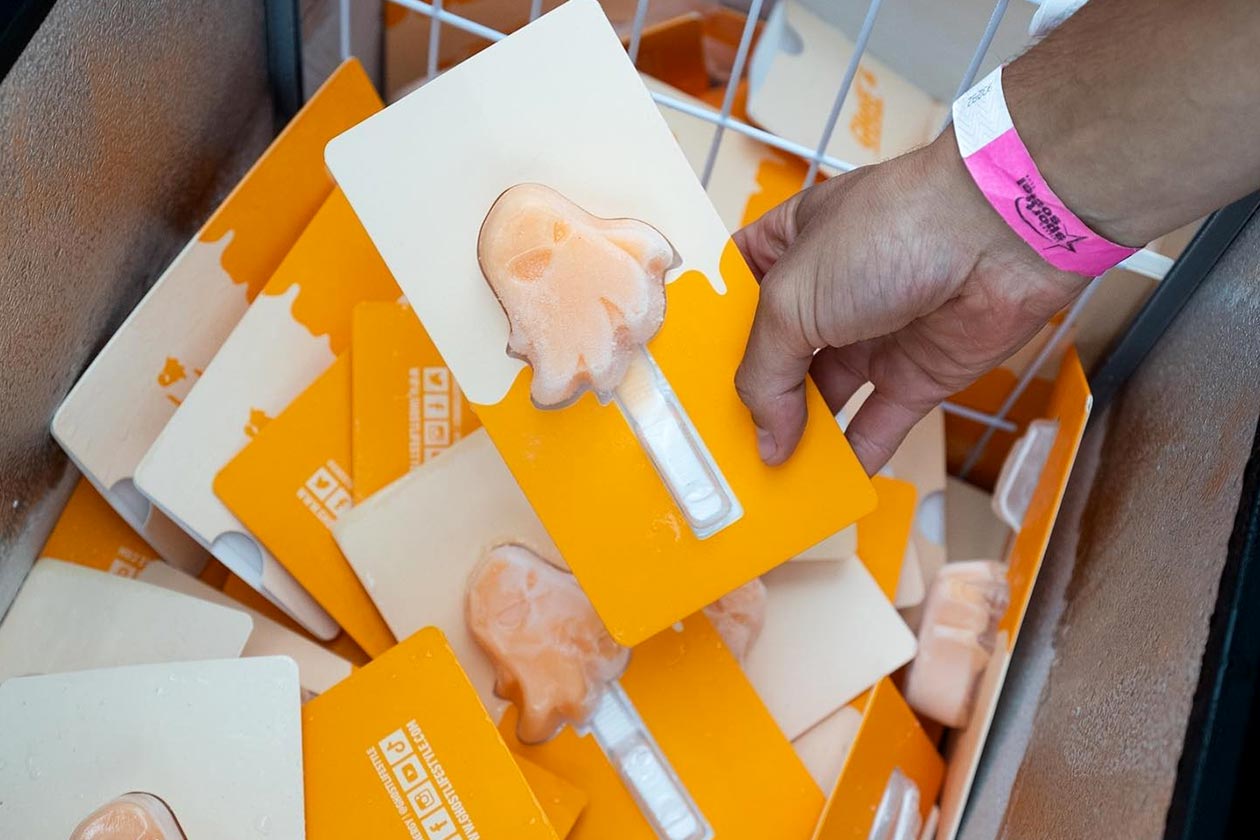 Ghost is no stranger to unique and creative releases, and we're not just talking about the area of sports nutrition supplements and the several delicious flavors it's pumped out over the years. The brand has also rolled out many intriguing, special edition accessories, including a custom cooler to throw on the Ghost Energy drink and a candle with a scent to match its original Cereal Milk flavor of Ghost Whey.
This year, exclusively for the multiple live events Ghost is attending, the original lifestyle supplement company has put together tasty and sweet popsicles to match one of the many flavors of the Ghost Energy drink. The popsicles are orange cream flavored, matching the smooth flavor of the same name for the brand's energizing beverage, and, of course, to top it all off, they are shaped like Ghost's logo.
We did reach out to the brand to find out if these are potentially designed to deliver the same experience as Ghost Energy, with some active ingredients in the mix, but that is not the case. Again, these orange cream Ghost popsicles are exclusive to live events, so be sure to keep an eye on what the brand is doing and attending over the next few months through social media if you to get your hands on one.