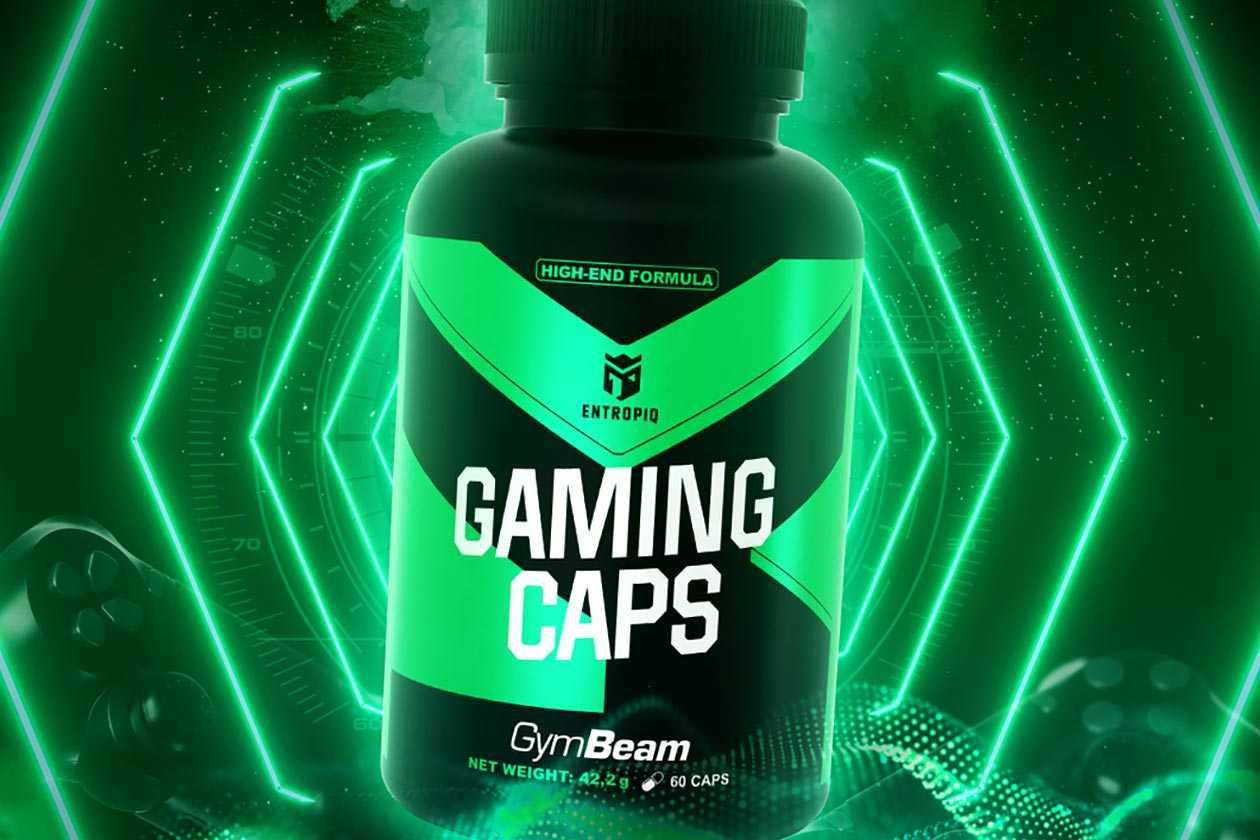 European retailer and brand GymBeam recently entered the fast-growing gaming category with XBeam. It is a family of energy and focus-supporting supplements, one in capsule format and the other in flavored powder, with slightly different formulas in each. GymBeam has just rolled out another gaming competitor, and it's actually a collaboration with a professional eSports team.
GymBeam has come together with the organization Entropiq to create Gaming Caps, featuring many of the same ingredients as the recently released XBeam capsules. It is designed to deliver increased energy and enhanced mental focus, with a few other components to support vision and eye health, which are equally important areas when it comes to gaming and performance.
The main ingredients in GymBeam and Entropiq's Gaming Caps are 200mg of bacopa, double the dose of acetyl-l-carnitine compared to what you get in XBeam capsules at 400mg, 100mg each of rhodiola and ashwagandha, and 40mg of ginkgo biloba. The classic stimulant caffeine is in there, too, at a moderate 120mg alongside 160mg of theanine to smooth out the experience, and beta-carotene, retinol, and lutein for the eye health benefits.
The energy and focus-enhancing Gaming Caps are to be taken before or while gaming to make the best use of the effects, and the supplement is available now through GymBeam's online store. The collaboration product is a little more expensive than XBeam capsules at €22.95 (22.92 USD) for a bottle of 30 servings, although, to be fair, it is a mildly more advanced combination of ingredients.