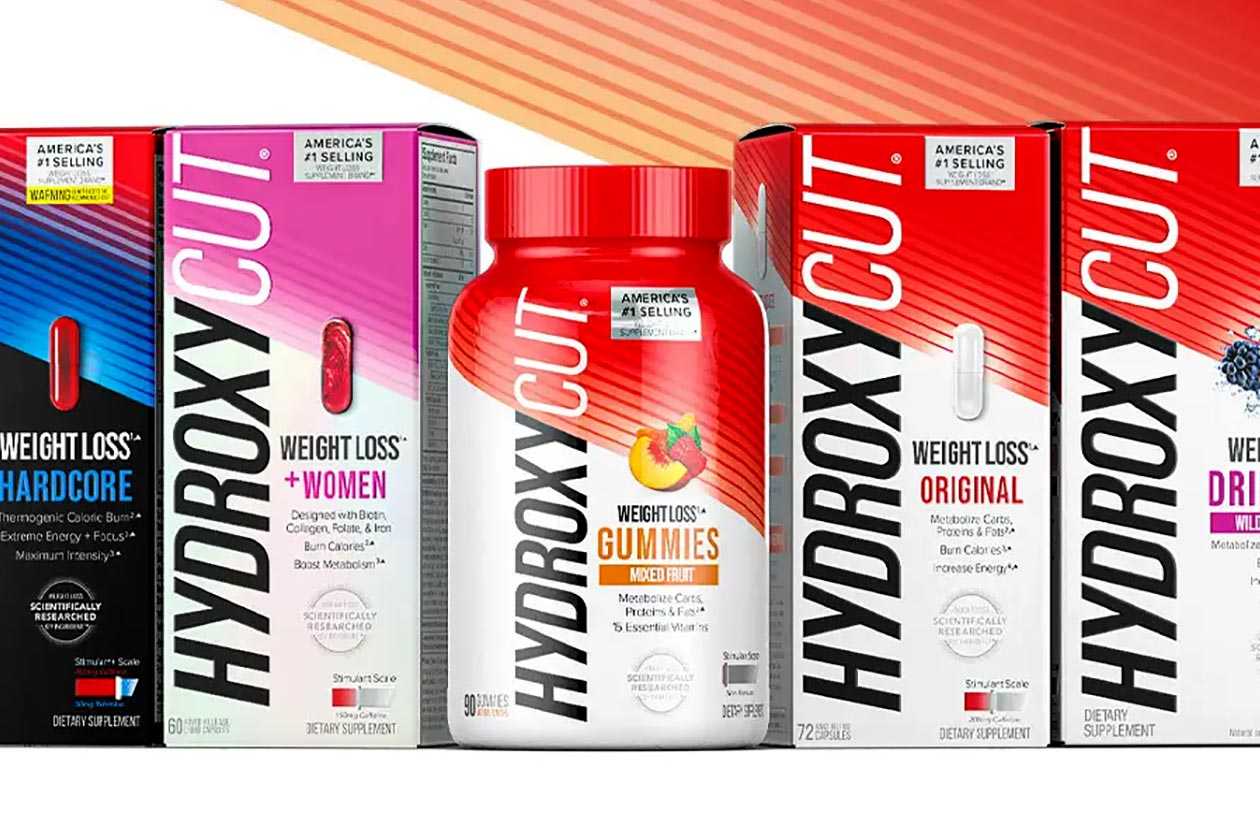 Weight loss-specific brand Hydroxycut has refreshed its look and feel for 2022, switching up the branding seen on its many different fat-burning supplements, all carrying that familiar and famous name. You can get a look at several of the refreshed products in the image above, where you no longer see the curved vector graphics; instead, the brand has moved to clean lines alongside its signature color combination of red and white.
That classic Hydroxycut color scheme is present on the likes of Hydroxycut Original, Hydroxycut Drink Mix, Hydroxycut Gummies, and Hydroxycut Non-Stimulant, but does get changed up a bit in some of the other supplements. For the likes of Hydroxycut Advanced and Hydroxycut Hardcore, the brand uses silver and black, and black, blue and red, respectively, although it retains the layout and style of graphics seen on the other products.
Hydroxycut's 2022 rebrand brings a more uniform look to all of the weight loss supplements available, and as far as we know, they have all of the same key ingredients and dosages to support and help burn fat in the individual ways of each of the products.