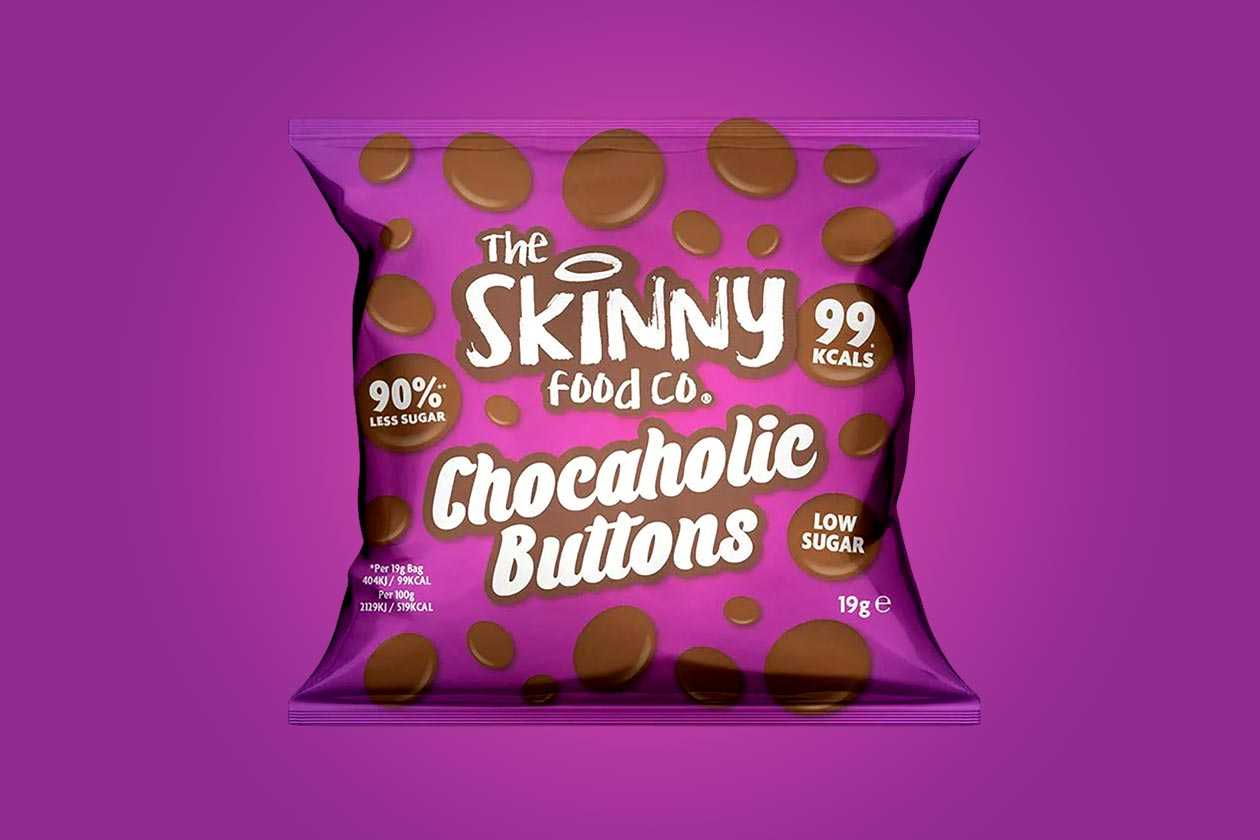 The latest creation from the ever-expanding functional food company The Skinny Food Co is here, with a bite-sized addition to its chocolate-specific Chocaholic line of products. There are all sorts of formats and innovations already in the series, such as Chocaholic Snack Pots, the original Chocaholic Spread, the convenient Chocaholic Squeezy, and now the bag of bite-sized chocolate pieces, Chocaholic Buttons.
The Skinny Food Co's Chocaholic Buttons are classic chocolate drops or chocolate buttons, but with significantly less sugar compared to traditional milk chocolate. The brand does not unfortunately list the complete nutrition profile for the product on its website; only a few highlights, such as 90% lower sugar which is just 1.4g in an entire snack-sized 19g bag, and a calorie count of a single point under 100 at 99.
Like many of The Skinny Food Co's functional foods, the price of its Chocaholic Buttons is incredibly low at only 79p (0.96 USD) a bag, or if you really want to save, you can get a box of 12 bags, working out to an even cheaper 67p (0.81 USD) each.