5 months ago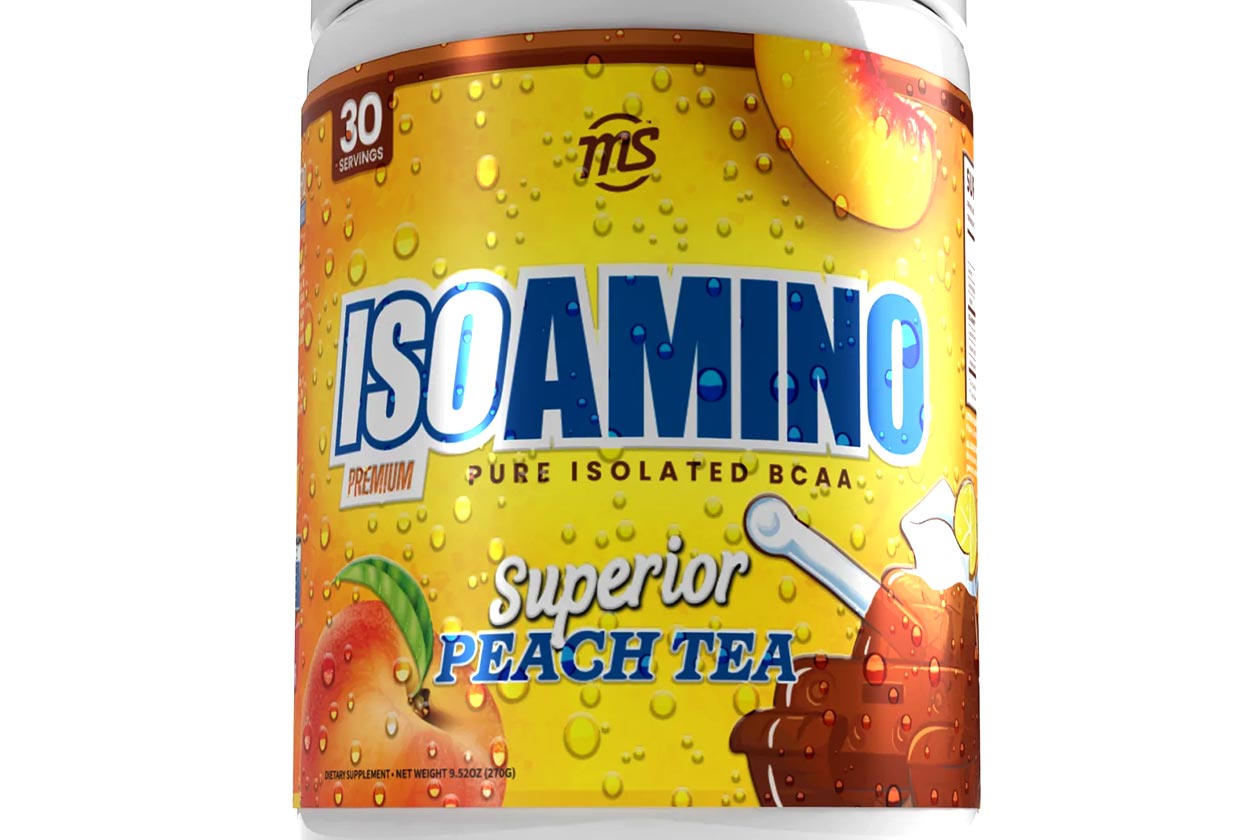 MAN Sports is launching a new flavor today for its long-running and always tasty amino supplement ISO-Amino, although it appears to be a little more than just another flavor extension. For those that don't remember or weren't in the supplement game when ISO-Amino debuted, it was the very first candy-flavored product, and it introduced next-level taste to the industry with the likes of Sour Batch, Dorks, and Skiddles.
The latest flavor creation from MAN Sports and ISO-Amino isn't candy-themed, but again, it appears to be something different. The name of the taste is Superior Peach Tea, and what makes it stand out is the label design is entirely new. You can get a look at the product in the image above, where the brand has swapped ISO-Amino's typically plain white background for a label completely themed around the peach tea flavor.
Once again, MAN Sports is planning to make its Superior Peach Tea ISO-Amino live later today in its online store at mansports.com, at precisely midday Central Time. It looks as though the flavor extension will be available for the amino supplement's usual price of $29.99, although don't be surprised if the brand has a few deals to celebrate the launch.