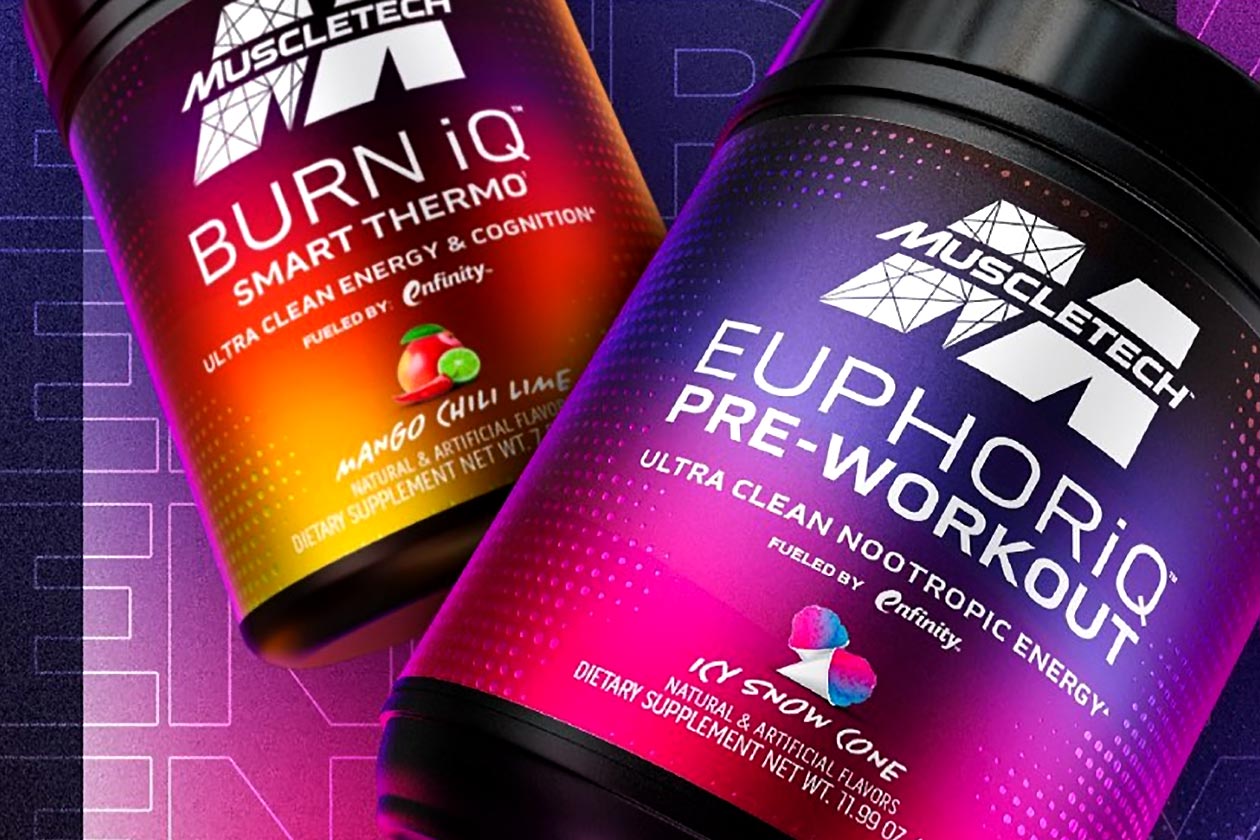 Muscletech has announced two fresh new supplements today; both centered around Ingenious Ingredients' patented and study-backed Enfinity paraxanthine, which is one of caffeine's three metabolites, the other two being theobromine and theophylline. The products are the pre-workout EuphoriQ and the fat burner Burn iQ, and while Enfinity is the primary component of each, there are other ingredients in the formulas.
Ingenious Ingredients' Enfinity paraxanthine does sound promising, with Muscletech's vice president of scientific affairs, Raza Bashir, saying, "Paraxanthine's benefits include all of the benefits of caffeine without the backlash." Caffeine is obviously the driving force behind all of the top pre-workouts on the market, as well as stimulant-powered fat burners, so the comparison of Enfinity and caffeine certainly makes it intriguing.
Interestingly, Muscletech and Ingenious Ingredients have entered a partnership where the sports nutrition giant has exclusivity on Enfinity paraxanthine "for the foreseeable future." Basically, for now, Muscletech is going to be the only place you'll find Enfinity paraxanthine, and to start, in its all-new pre-workout EuphoriQ and weight loss product Burn iQ.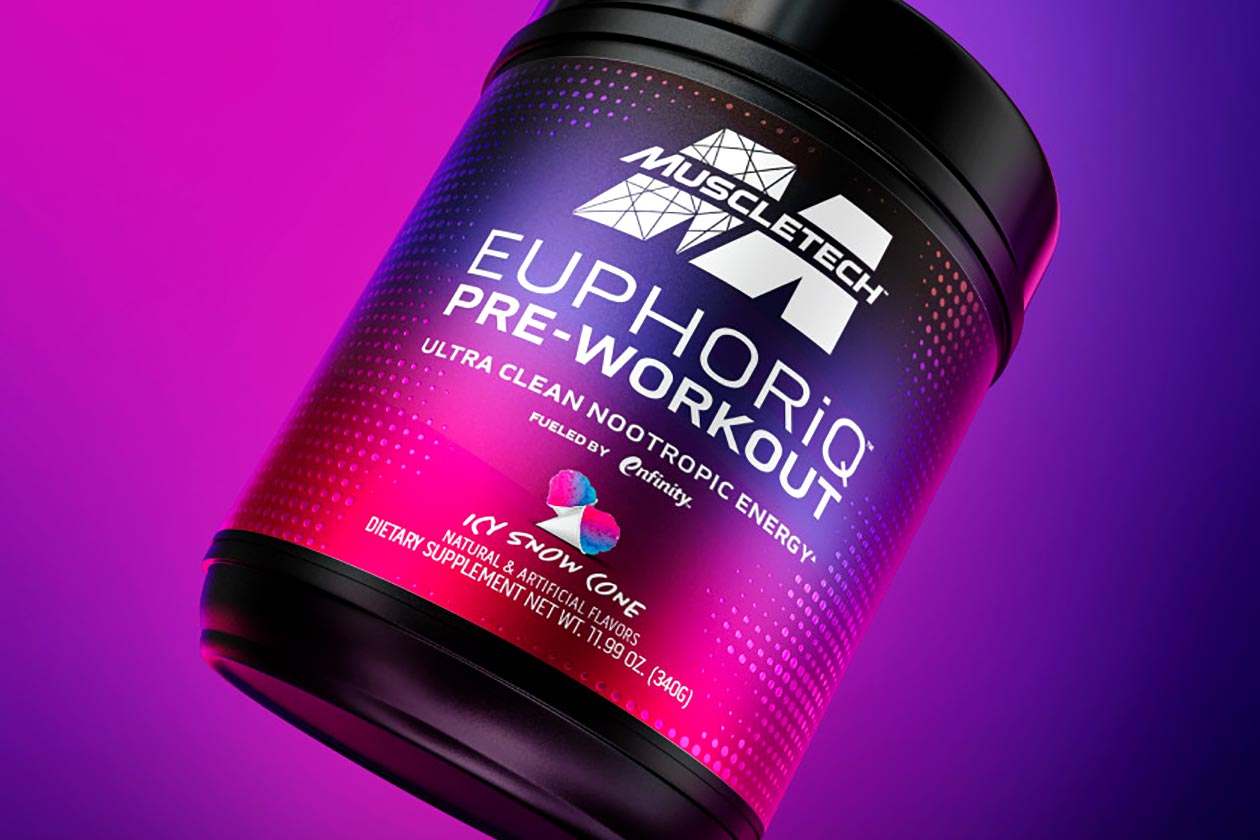 Muscletech describes EuphoriQ as a revolutionary sensory experience, delivering clean and smooth energy and increased focus, with no mention of pump or performance support like the brand's already available competitors, Vapor X5 and Shatter Elite. As for Burn IQ, that promises a similar experience of smooth energy and increased focus, plus enhanced thermogenesis from another premium ingredient in Axivite capsaicin.
Muscletech plans to launch the Enfinity-fueled EuphoriQ the Burn iQ in the coming weeks, and it'll certainly be interesting to give the promising new Enfinity paraxanthine a try. Caffeine is something frequent users of pre-workouts, fat burners, and energy drinks will be more than familiar with, so an alternative experience has our attention, although again, for the time being, Muscletech does have exclusivity on the innovation.