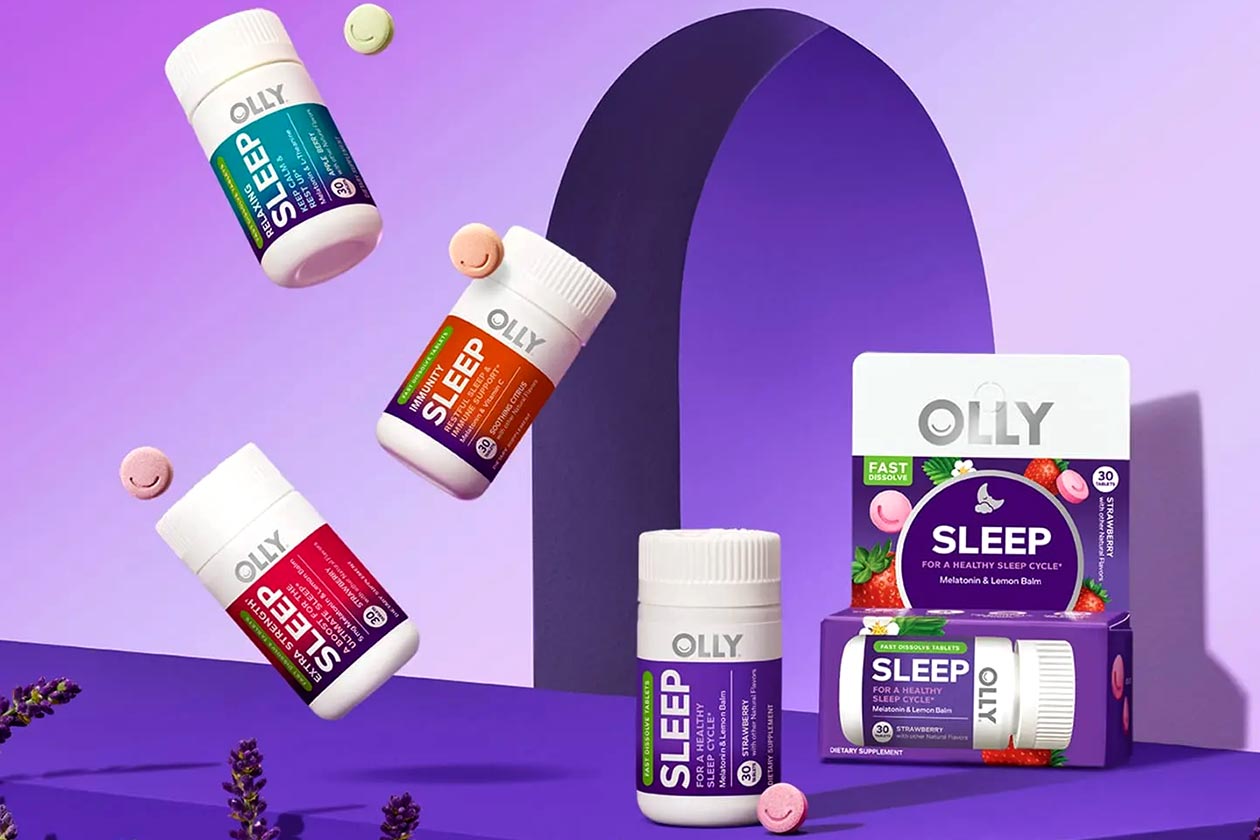 Mainstream lifestyle nutrition brand Olly is known for its widely available selection of gummy, powder, and softgel supplements, built for various general benefits like overall health, immunity, and sleep. The company has launched an all-new line of products this month in a fresh new format for Olly with the multi-supplement series, Sleep Fast Dissolvables.
Olly's Sleep Fast Dissolvables is made up of four different products in dissolvable tablet format, with each item featuring its own individual set of ingredients to support sleep and other complementing benefits. There is the regular Olly Sleep, which relies on 3mg of melatonin and 16mg of lemon balm to improve and enhance sleep, then Extra Strength Sleep with the same amount of lemon balm but 5mg of melatonin per serving.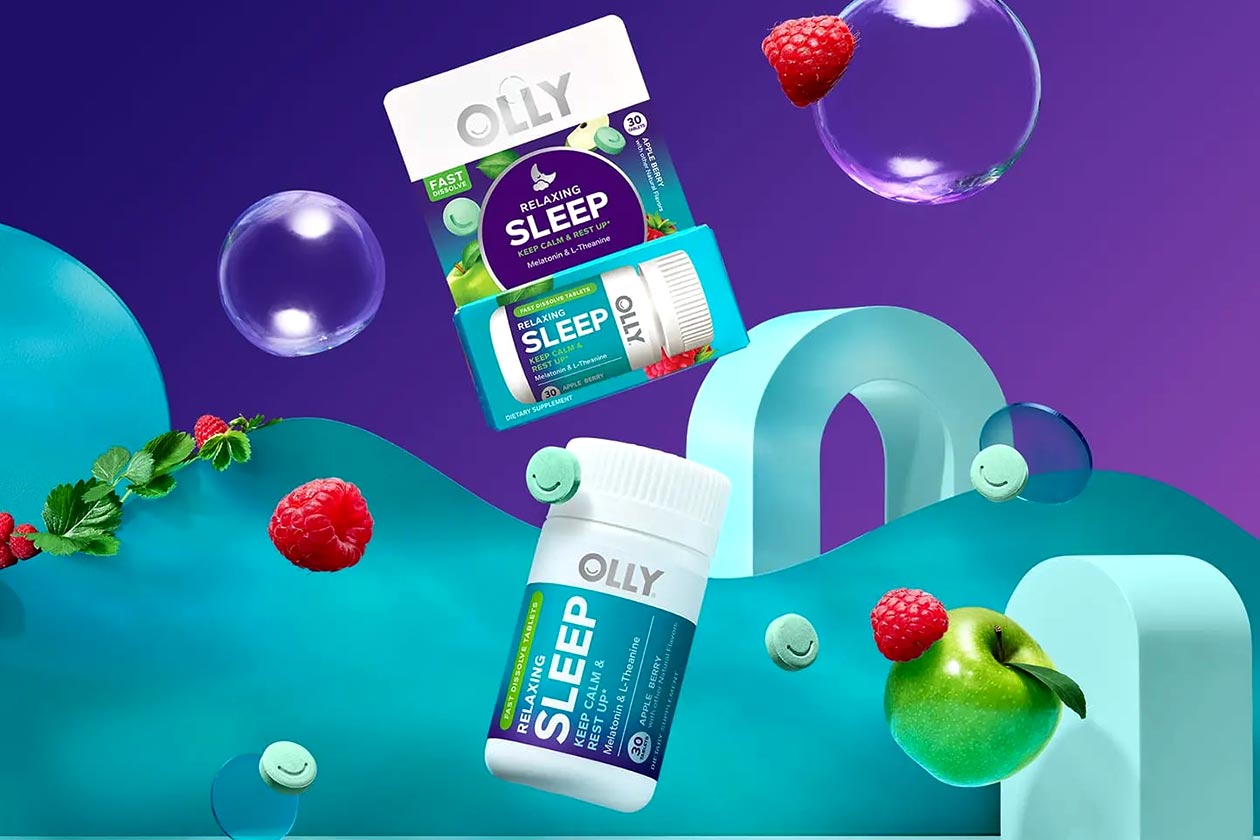 The other two Olly Sleep Fast Dissolvables are Immunity Sleep combining 3mg of melatonin and a moderate 45mg of vitamin C to support sleep and immune health; then lastly, you have Relaxing Sleep for a smoother, more unwinding sleep effect with once again, 3mg of melatonin, but alongside 50mg of theanine.
The formulas behind the four products in the Olly Sleep Fast Dissolvables line aren't supremely complex, but they do mix things up for frequent users of the brand, even more so with that alternative dissolvable tablet format. Three of the four supplements have a different flavor of tablet, with Strawberry for Sleep and Extra Strength Sleep, Soothing Citrus for Immunity Sleep, and Relaxing Sleep comes in an Apple Berry flavor.
You can grab any or all of the Olly Sleep Fast Dissolvables products directly from the brand's online store with Sleep at $9.99 a bottle and Extra Strength Sleep, Immunity Sleep, and Relaxing Sleep a touch more expensive at $10.99. The supplements all come with 30 dissolvable tablets, giving you enough to get through a full month at one a night.