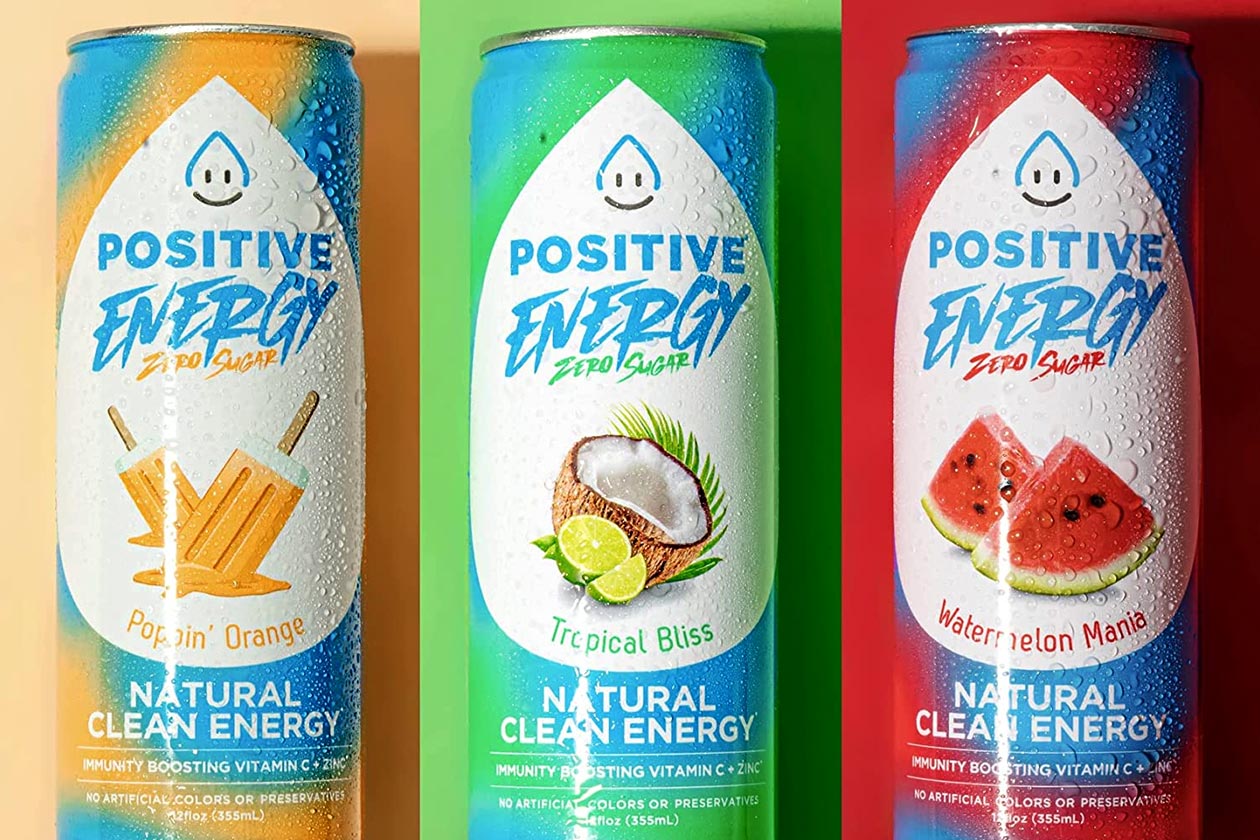 Positive is a functional beverage brand that started its journey in the space with a flagship product simply named Positive Beverage. Instead of being all about energy or infused with aminos, it is a health, wellness, and hydration-supporting drink. It comes with a variety of vitamins and minerals for general health and immunity, and electrolytes for hydration.
Positive recently launched a second beverage, and this time around, it is tackling the popular and increasingly competitive energy drink category. Positive Energy features some of the ingredients found in Positive Beverage, with vitamins and minerals to support health and immunity. However, the star of the show is 160mg of natural caffeine from green tea for an anytime boost in energy.
The Positive Energy drink also keeps things clean and healthy on the nutrition side, having no sugar, and it's naturally sweetened with stevia and monk fruit. Not only is the product free of sugar, but it has zero calories, too, making for a guilt-free energizing solution. When it comes to flavors, the product has debuted in three with Watermelon Mania, Tropical Bliss, and Poppin' Orange.
There is a website for Positive for more information on the brand and its two functional drinks, Positive Beverage and Positive Energy, although it directs visitors to Amazon to purchase them. Over on the online giant, Positive has its recently released energy drink in stock in those three flavors mentioned, and it costs the same as Positive Beverage at $29.67 for a case of 12 cans.