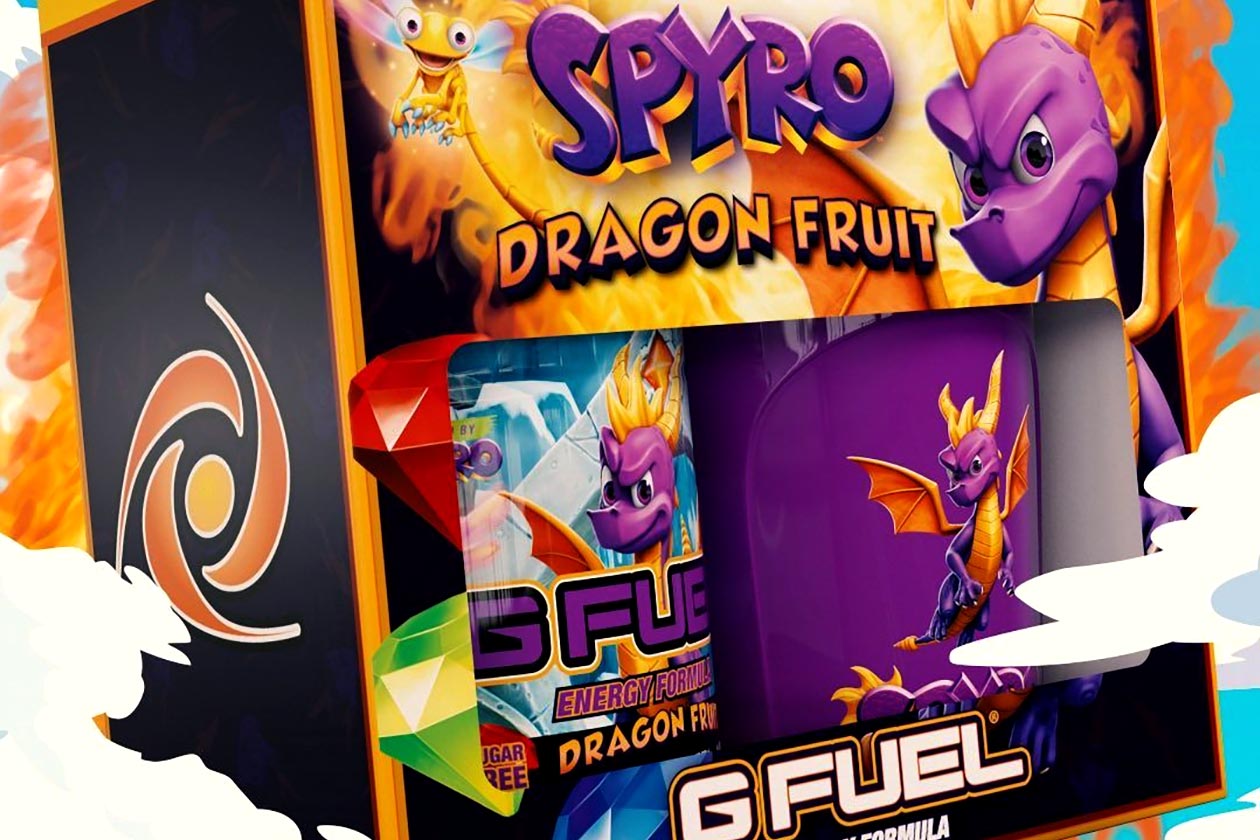 G Fuel may not have been one of the first to do authentic collaborations in the supplement industry, but it's become one of the most frequent, exciting, fun, creative, and broad. The gaming-specific brand has partnered with all sorts of companies, individuals, ambassadors, characters, and films for special edition flavors, and several of them have fittingly been with video games, new and old.
This week we have yet another upcoming product to share from G Fuel, and not only is it an authentic collaboration, but one where yet again, it teams up with a classic video game. The brand and the nostalgic purple dragon Spyro have come together to create a Dragon Fruit flavor of the energy and focus-supporting, self-titled supplement G Fuel, featuring Spyro and his sidekick Sparx on the tub.
The first Spyro video game debuted all the way back in 1998, and the series is still going strong today; in fact, another entry is rolling out near the end of next month in Spyro 2: Season Of Flame. G Fuel and Spyro's Dragon Fruit flavor is actually going to be out and available next month, around the launch of Spyro 2, in a Collector's Box with a tub of the supplement and a matching shaker.