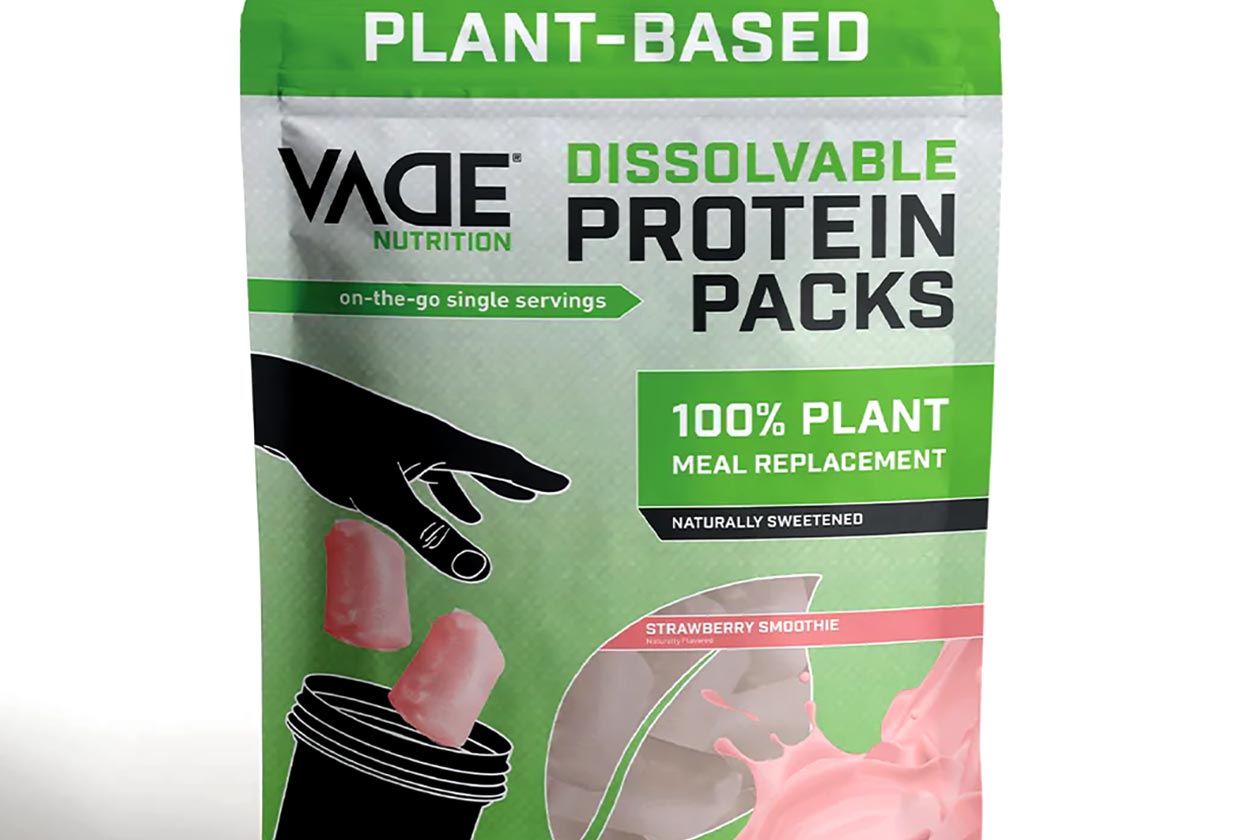 Innovative Vade Nutrition has two new flavors out this week for its plant-based meal replacement, a vegan-friendly alternative to the brand's premium and lean whey isolate protein powder. Vade is known for its unique delivery format, where it packages its various supplements in dissolvable food-grade pouches that you simply pop into a shaker with water, and it all seamlessly mixes in together.
Vade Nutrition's 100% Plant Meal Replacement is, as mentioned, a balanced and nutritious, vegan-friendly product that, up until this week, had only one flavor to choose from in a traditional Rich Chocolate. Now available alongside that previously lonely option is another classic flavor of protein powder in French Vanilla and something with a bit more of a refreshing fruity taste in Strawberry Smoothie.
French Vanilla and Strawberry Smoothie 100% Plant Meal Replacement are available first through Vade Nutrition's online store at $3.75 for a two dissolvable pouch sampler, with two packs being a single serving, or grab a bulk bag of 14 servings at $44.99.