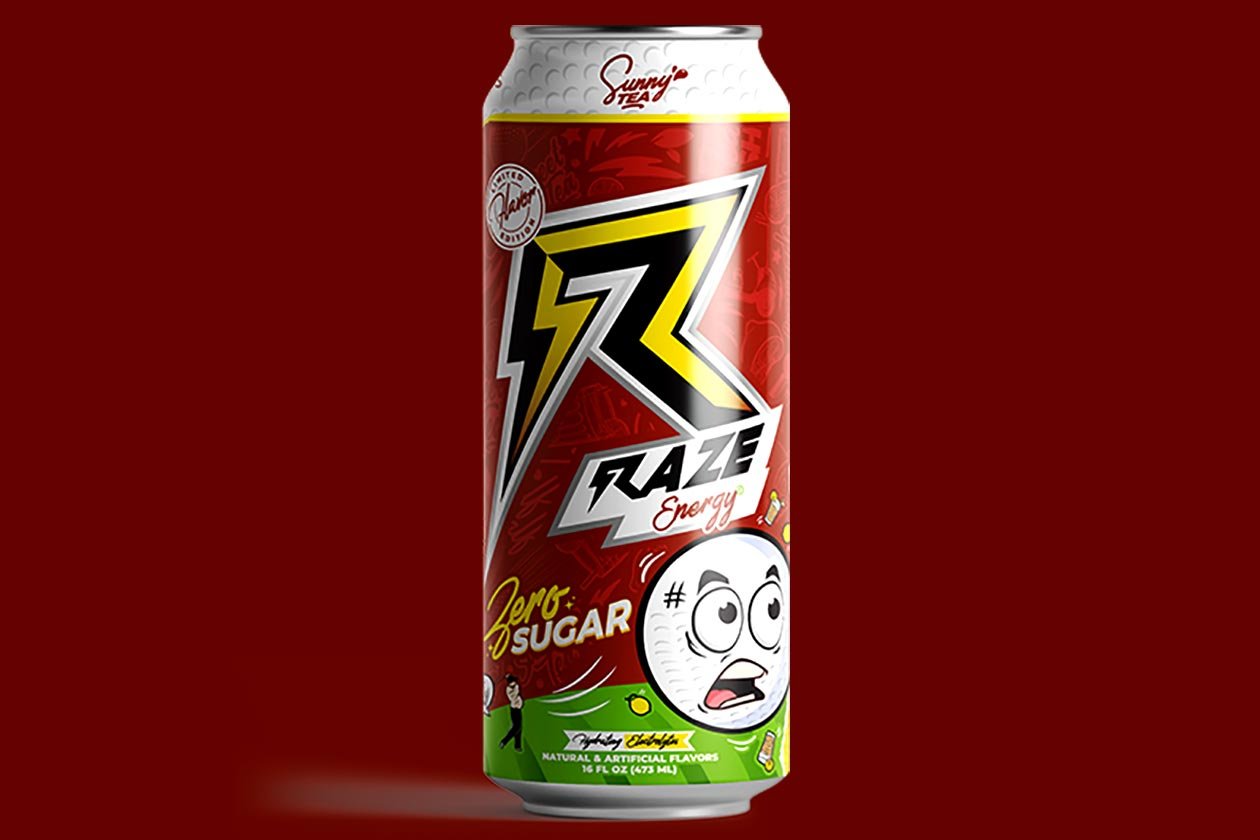 The all-new flavor of the RAZE Energy announced at this year's Stack3d Supplement Expo has launched, right in line with the start of the month. For those that missed our online-exclusive event, the flavor the beverage brand unveiled was its refreshing summery creation Sunny Tea, which has arrived today and, as per usual, it's alongside some other similarly themed items
To go with the release of Sunny Tea RAZE Energy, REPP Sports, the company behind RAZE, has released the stick pack hydration product RAZE Hydration in Sunny Tea as well as the pre-workout Broken Arrow in Sunny Tea. To complete the collection, the brand has a limited tee featuring the illustrated golf ball face pictured on Sunny Tea RAZE Energy and Broken Arrow.
All of those products mentioned are available separately, although you can also get them together in two bundles from reppsports.com. There is one with Sunny Tea RAZE Energy and RAZE Hydration, which saves you 30% compared to their regular prices, or grab the complete set of Sunny Tea RAZE Energy, RAZE Hydration, Broken Arrow, and the tee and save a strong 45%.